Some comments by Ted Chiang, Benjamin Rosenbaum, Nathaniel Hellerstein and others in my recent post on "True Names and Fnoor" got me to thinking about the relationships between science fiction and quantum mechanics. This is a big topic, so I'm going to break it up into two or possibly more posts.
First, a throwaway remark—a chemist friend of mine once remarked that it would be entertaining if fundamentalist religious types got into attacking quantum mechanics. They're always just hammering way on evolution, I guess because it's fairly easy to (sort of) understand. Certainly there are some things in QM that might stoke someone's ire. If the Lord knows all things, how dare scientists assert that the universe is in any respect Uncertain?
Do keep in mind that QM does have its good side. One key point, which Ted hinted at, is that the very stability of matter seems to depend upon QM. I'm thinking here of the notion of there being minimum amounts of energy (quanta) by which a system can change. Consider an electron orbiting a proton—a hydrogen atom, in other words. If energy weren't quantized, the electron would gradually spiral in to the proton, and the atom would collapse. But, as things stand, an undisturbed hydrogen atom is very unlikely to pulse out the full quantum of energy necessary for a collapse. In some sense, QM acts as a set of struts to prop up our atoms.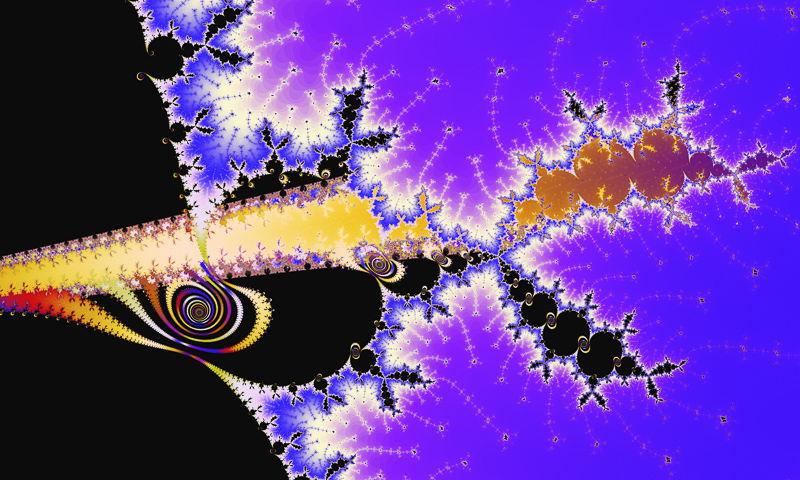 [RudyParticleBeam. Dig this yottawatt particle beam projector that I found inside the Rudy Set this week. All digital, all deterministic. If you have a fat pipe and want to appreciate the true freakin' weirdness of this mathematical object (based on the seemingly innocent notion of cubing a complex number) here's a 4 Meg image of RudyParticleBeamthat's 3000 pixels wide. Get in there and wallow in it, dog. ]
But for an SF writer, there are a number of things about QM that are provocative. I have six little subpost sections in mind; I'll cover the first three of them today and the last three in a follow-up post.
(1) Under the Quantum Foam: Does space break down at a small enough scale?
(2) Many Universes? Some think that QM supports a multiverse in which our universe is only one of an endless set of variations.
(3) Yes and No. The QM notion of superposed states says that systems (like the famous Schrödinger's Dead Horse…I mean Cat) can be in several seemingly exclusive states at the same time.
(4) The Secret Theory. Can there be hidden variables and a deterministic theory at a deeper level than QM?
(5) QM Teep. The QM notion of entanglement says that distant particles' states are in some instantaneous way correlated.
(6) Everything's Alive. Quantum computation indicates that any piece of matter can be regarded as a supercomputer, potentially cabable of carrying out intelligent-seeming computations.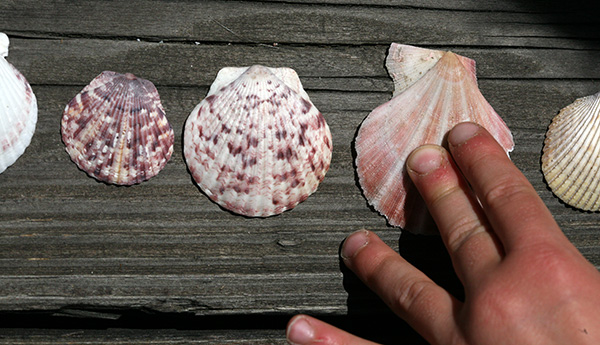 1. Under the Quantum Foam.
The notion of quantum graininess spills over from energy and into space and time. One often hears talk of the so-called Planck length, which is about 0.000 000 000 000 000 000 000 000 000 000 000 001 616 meters, or a hundred-quintillionth the size of a proton. This particular distance pops out of the mathematics of QM. There's a common feeling that the whole notion of space might not work anymore at the Planck length size scale—you often hear the phrase "quantum foam" (scroll to the end of this page, for instance).
What's not to like about quantum foam? Well, you can of course capitalize on it, and blend it into your story. I don't think I've seen enough stories like that. The physicist George Gamow made some popular attempts at this kind of thing in his beloved Mr. Tompkins books, here's an excerpt of one. In my own novel, Master of Space and Time, the gimmick that I used for giving my characters a fleeting ability to control the universe was to locally (in the vicinity of their heads) expand the Planck length into a one-meter length.——
But if you're interested in having some kind of "scale ship" that lets people shrink down endlessly into the microverse, then the foam is a problem. I wrote a novel about this, too, Spacetime Donuts—in this book, I pretty much punted on the problem with QM and just glossed it over. My characters shrank all the way down to the smallest possible level and, gloryoski!, the smallest level was the same as the largest, so they ended up shrinking down to find the same Earth they'd left from. Very Golden Age.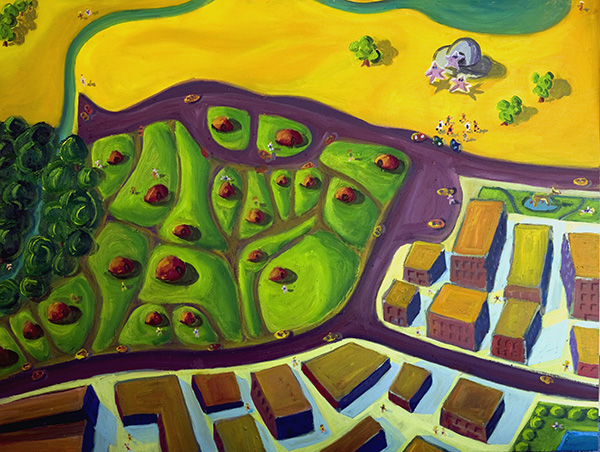 [Interlude: This is my recent painting, "First Contact," oil, 40" by 30". More info on my paintings page.]
A few years ago, I found a heartening passage in Michio Kakau, Parallel Worlds, where Kakau discusses a 1984 theory of "string duality" ascribed to Keiji Kikkawa and Masami Yamasaki. String duality theory also allows for interesting physics below the Planck length. The Planck length becomes something like an interface between two worlds. As Kakau puts it:
"Let's say we take a string theory and wrap up one dimension into a circle of radius R. Then we take another string and wrap up one dimension into a circle of radius 1/R. By comparing these two quite different theories, we find that they are exactly the same. Now let R become extremely small, much smaller than the Planck length. This means that the physics within the Planck length is identical to the physics outside the Planck length. At the Planck length, spacetime may become lumpy and foamy, but the physics inside the Planck length and the physics at very large distances can be smooth and are in fact identical."
I decided to start using the word "subdimensional" for the cosmos that lies "inside the Planck length." It's kind of a Golden Age term of uncertain meaning, but I started using it in the sense of string duality theory (without saying so) in my Flurb story with Paul DiFilippo, "Elves of the Subdimensions." I also used this idea in my Tor.com story, "Jack and the Aktuals." And I used the subdimensional world in my novels Postsingular and Hylozoic—here there are some nasty beings called subbies living down there. I put it like this Postsingular.
"Did you guys see that weird ocean when you came across?" Thuy asked Ond.

"I think it's the Planck frontier," said Ond. "Physics at the scales smaller than the Planck length is supposed to be identical to physics at the scales larger than the Planck length. So then the Planck length is a frontier between dual versions of the cosmos. And if someone shrinks down into the dimensions under the foamy frontier, they'll feel like they're expanding into a whole alternate cosmos hidden in the subdimensions. There's a world under that ocean."

"A subdimensional world," said Chu. "We're heard the Hibraners taking about it. They call it Subdee. And those bird-headed men we saw were subbies. Subbies from Subdee."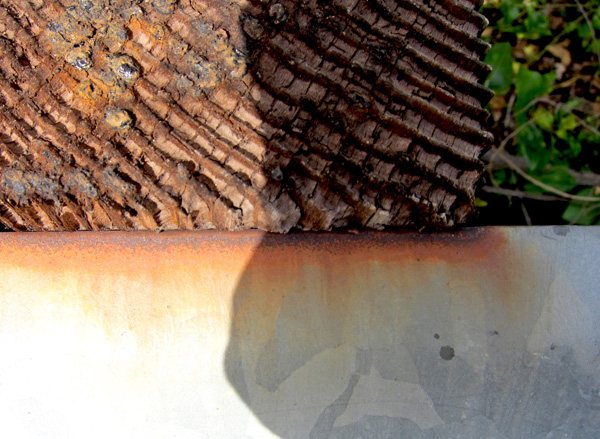 2. Many Universes?
In the essay on infinity, "Avatars of the Tortoise," that appears in his collection Labyrinths, Jorge Luis Borges writes, "This is a concept which corrupts and upsets all others. I refer not to Evil, whose limited realm is that of ethics; I refer to the infinite."
To my way of thinking, Borges dictum is equally true of "the multiverse." I don't think I've ever seen¬ an SF novel or story the full quantum-mechanical multiverse with complete success. What tends to happen in these tales is that the character moves along some sequence A1 of events until *wham* something's about to kill him or her and then *hop* the character jumps over to a sequence A2 of events where all is well.
My problem with this is that the narrative then is a kind of cheating. There's no essential connection between A1 and A2, that is, there is no causal connection between these two. They're two independent histories, and it's wishful thinking to pretend that there is some higher-level metacharacter who is able to move from the one to the other. I discuss this in more detail with reference to Neal Stephenson's excellent novel Anathem, in my post, "Narratives in the Multiverse."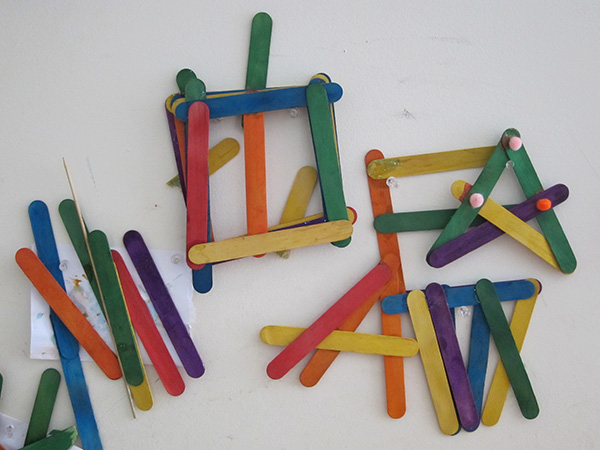 Let me back up a bit. What QM have to do with the multiverse anyway? Although there is no QM axiom or principle that explicitly decrees randomness, the conventional belief is that many primitive events (such as the decay of a radioactive atom) do in fact happen randomly. (One reason this isn't an axiom is because the precise meaning of "random" is, in a Goedelian and metamathematical sense, impossible to define.)
IN any case, many of us would like to suppose that our reality is in no sense random, and that things don't happen for no reason at all. A sloppy way to account for the seeming randomness of low-level quantum events seem to be random is to insist that the timeline of our universe is continually branching, and that, for lack of a better reason to go one way or the other, both outcomes result from any up-or-down measurement. And the universe splits, and a copy of you goes into each universe
I think this is a terrible idea. As I write in my tome, The Lifebox, the Seashell, and the Soul:
"Many people find the multiverse model philosophically unsatisfying. It's hard to put one's finger on the problem, but I think it has to do with meaning. One likes to imagine the world has an ultimate explanation of some kind. Call it what you will: the Secret of Life, God's Plan, the Theory of Everything, the Big Aha, whatever. If we live in a multiverse of many universes, then perhaps the multiverse has a Multiversal Big Aha, but a mere individual universe doesn't get a Big Aha. An individual universe is simply the result of an incalculable number of coin flips. To me, this feels inane and defeatist. Our beautiful universe deserves a better explanation than that. Although the multiverse model is in fact useful for understanding certain kinds of quantum phenomena, it's not attractive as a final answer."
Note that QM does not require us to have a multiverse. We can instead accept that systems enter superposed mixtures of "both up and down" states, and that the process of observation precipitates such a system (randomly?) into one particualr pure state.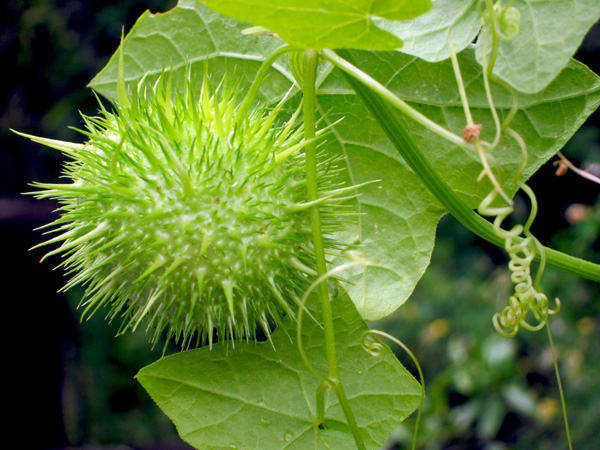 A few more words on alternate worlds. What I do think to be feasible for an SF story is to work with some limited number of branes, or alternate universes, and to have characters moving from one brane to the other. When they move they might possibly encounter alternate copies of themselves, although it's often convenient to eliminate the alternate self in some fashion (that is, either the alternate is dead, or perhaps the alternate has left for yet another brane). I used this technique in my novel Mathematicians in Love—here there is a jellyfish-like "God" who creates a new "draft" of our universe on every Friday, and my main characters manage to hop to a sequence of maybe three alternate drafts.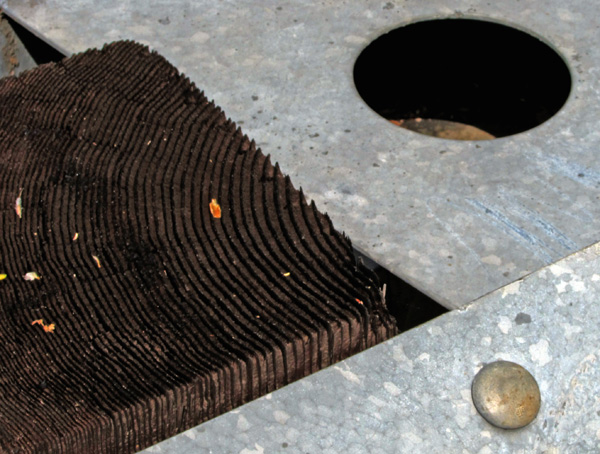 A different idea about multiple universes or branching time is implicit in the notion of "precogs," that is, psychically gifted people who can continually select the optimal thing to do next. I think the very first Phil Dick story I ever read was a fine exemplar of this: "The Golden Man," about a guy who is unkillable because he always knows to zig when you zag.
To do this right we want to avoid assuming all the futures are real—because, once again, if all the futures are real, then it means nothing to claim that someone always picks the right path because he or she is continually picking every path. This claim is as spurious as a stock broker ad that shows a protracted series of different people making money on stocks…and which tries to pretend that all those people are one and the same person…who could be you, 'cause you're Younique!
To some extent we do look into possible futures—that's what reasoning and imagining scenarios is all about. But to give it an SF twist, let's suppose that, although our timeline doesn't fully branch, it does very commonly grow out stubs that are some fractions of a second long. If the one undivided history of our one world doesn't enter a stub, then it withers and snaps off . Or you might say that the history might even go a little way into a bad branch but then somehow back up like a car out of a dead-end alleyway, and head back on the "proper" branch. The backups are very common, in fact they're all but ubiquitous.
Most people don't notice this, as when time backs up, events run backwards and memories get erased. But our Golden Man or Woman does learn to notice. And you need to put some thought into what happens when A and B stand at a crossroads and differ about which is to be the path taken.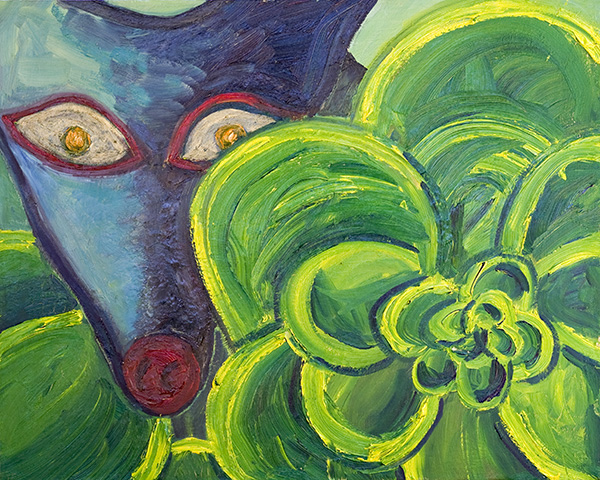 [Another recent painting by me, "Werewolf," oil, 20" by 16"]
3. Yes and No
QM famously says that, left on their own, systems evolve into so-called superposed states which are a mixture of classically different states. But when an "observer" examines a system it quick-as-a-flash "collapses" into being some pure, non-mixed, non-superposed state.
Another pair of words used here are coherent and decoherent, taken in a technical QM sense where "coherent" means a mixed or superposed state, and "decoherent" is a prissy, flattened-out, one-thing-and-one-thing-only pure state.
The notion of "coherent," "superposed," or "mixed" states is one of things that seems superficially very remote from ordinary life. But, if you ponder it, you may come to see that in some respects our minds are very often in superposed states. Do I like this meal? Well, until you insisted on an answer, I didn't have a real opinion about it…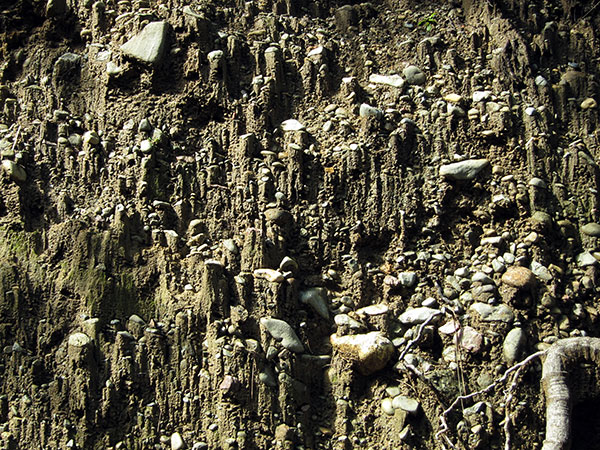 Here's a quote from a thought-provoking article by Nick Herbert called "Quantum Tantra". He's leading up to a proposal that our mind is, as I'm hinting, very much like a quantum system that naturally evolves into superposed states.
"By the high standards of explanation we have come to demand in physics and other sciences, we do not even possess a bad theory of consciousness, let alone a good one. Speculations concerning the origin of inner experience in humans and other beings have been few, vague and superficial. They include the notion that mind is an 'emergent property' of active neuronal nets, or that mind is the 'software' that manages the brain's unconscious 'hardware'… Half-baked attempts to explain consciousness, such as mind-as-software or mind-as-emergent-property do not take themselves seriously enough to confront the experimental facts, our most intimate data base, namely how mind itself feels from the inside."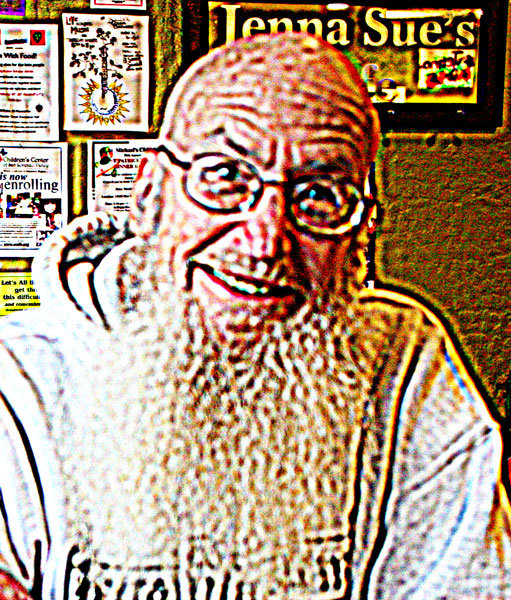 Nick proposes that we think of the human mind as a quantum system. Recall that quantum systems are said to change in two ways: when left alone, they undergo a continuous, deterministic transformation though a series of superposed states, but when observed, they undergo abrupt probabilistic transitions into pure, classical states. Nick suggests that we can notice these two kinds of processes in our own minds.
(Coherent) The continuous evolution of quantum superpositions corresponds to the transcendent sensation of being merged with the world, or, putting it less portentously, to the everyday activity of being alert without consciously thinking much of anything. In this mode you aren't deliberately watching or evaluating your thoughts.
(Decoherent) The abrupt transition from mixed state to pure state can be seen as the act of adopting a specific opinion or plan. Each type of question or measurement of mental state enforces a choice among the question's own implicit set of possible answers. Even beginning to consider a question initiates a delimiting process.
[This discussion of Nick's idea is drawn from The Lifebox, the Seashell, and the Soul. And I also talked about this in a 2005 blog post.]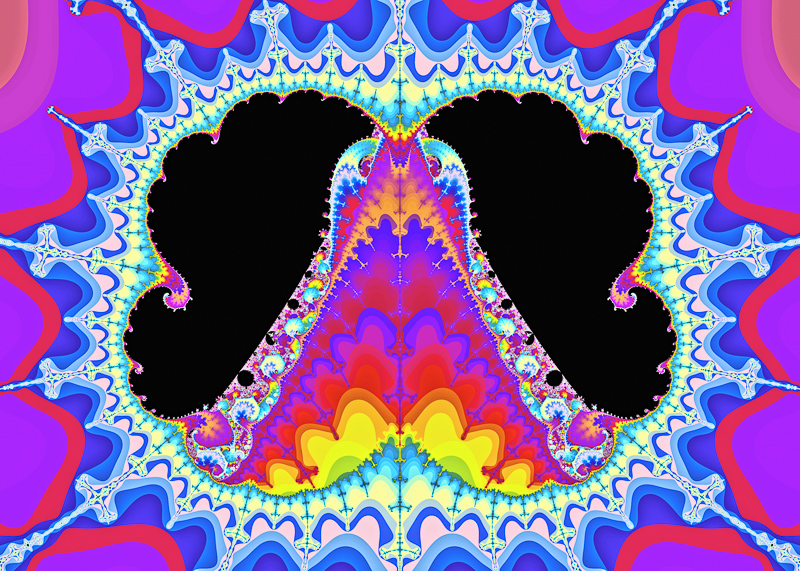 [Image of RudySplitBrain, see the Rudy Set post for details about how to do this to your own head at home. I have to mention that my recent, and still ongoing, relapse into fractal-mania is getting into my dreams—last night I was wading at a seaweed-filled ocean beach, and the stuff in the water was high-order fractals beyond gnarl. And this is a good thing.]
I'll get into a discussion of hidden variables as, (4) The Secret Order, of entanglement as (5) QM Teep , and of quantum computaion as (6) Everything's Alive. — in a later post, to be called "SF and Quantum Mechanics #2."