I'm revising my novel Jim and the Flims this month, getting ready for a final push to the end. I haven't taken any new pictures since last week, so I'll just recycle some images from 2009.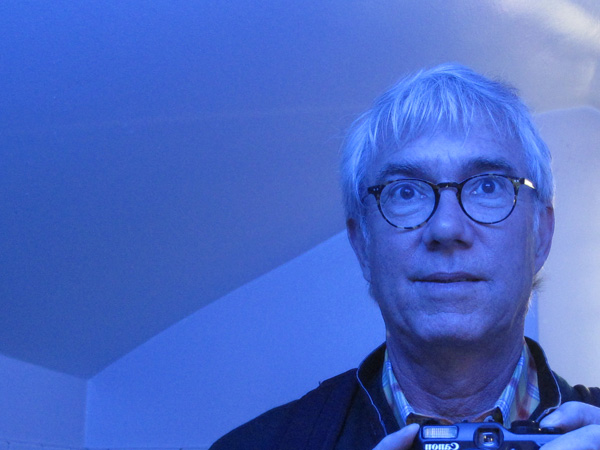 In my novel, Jim is in the afterworld (called Flimsy), and he may or may not bring his dead wife Val back to life on Earth. It's a take on the Orpheus and Eurydice legend, but I'm considering a happy ending, although I keep wondering if a "happily ever after" ending is best.
I gather that, in romance novels, the HEA ending (as they call it) is more or less mandatory. As the romance novel writer Janet Dean says on the writing-advice website Seekerville: Escape from Unpubbed Island: "What I love about romance novels is the guarantee of a happy ending. That's why I read and write them." But should I be following writing advice from such a source?
[Speaking of "unpubbed island," I keep thinking about the stories of how the Inuit supposedly dispose of aged family members who become a burden. Eventually the same fate overtakes older writers. The editors put you on an ice floe with a hunk of blubber. "We'll be in touch."]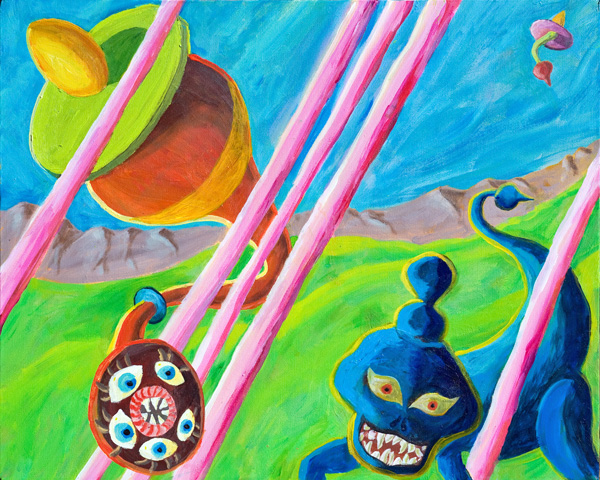 [Two alien flims: a jiva and a yuel, left to right.]
Back to my plot. What if my character Jim doesn't in fact get his wife, Val, back at the end of the Jim and the Flims?
At a deep level, Jim and the Flims is about a man coming to terms with his grief over his wife's death. So it might be a cop-out for Jim to get Val back. Maybe it's enough if he travels through the whole process, and at the end he's rounded off a grief cycle. Nobody ever comes back from the dead. You can't ever go back to the happy person you used to be.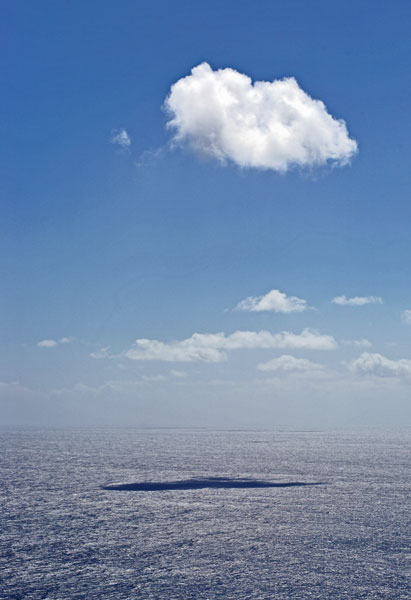 I'd guess that the grief process is the transreal theme of the Orpheus and Eurydice myth in the first place. Here's a link to Vergil's version in the Georgics, and here's a link to the story in Ovid's Metamorphoses.
Eurydice is bitten by a poisonous snake soon after her marriage to Orpheus. Orpheus goes down to the underworld and plays his lyre and garners some sympathy. He's like, "It was unjust, it was too soon." Pluto, the god of the underworld, gives him Eurydice and tells him to lead her out of the underworld, but not to look back. And, when Orpheus is almost out of the cave entrance, he looks back at his beloved, perhaps worried that she wasn't following, and now she breathes the world, "Farewell," and fades like smoke in the air. He never sees her again, and the keepers of the underworld won't let him come back and try again.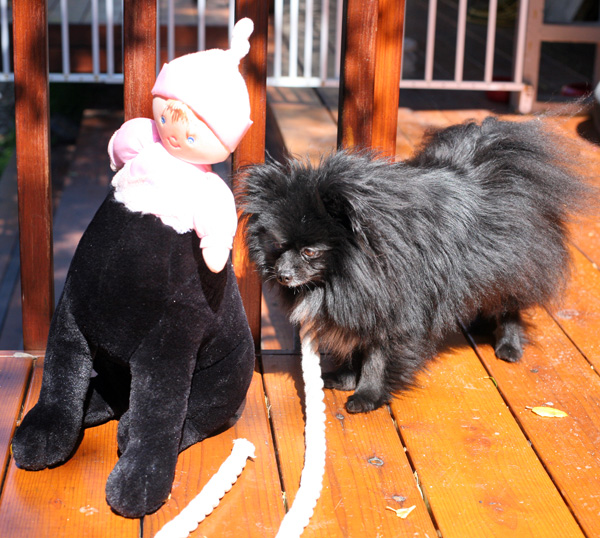 Vergil says Orpheus was soon torn to shreds at a wild Bacchanal, and that his severed head floated down the river to the underworld, the head still calling out for Eurydice. Ovid says that Orpheus "was the first of the Thracian people to transfer his love to young boys, and enjoy their brief springtime, and early flowering, this side of manhood."
In other words, our bereaved poet/singer turns alkie or gay! Gotta love it.
So what about Jim and the Flims? As a half-measure, I'd been entertaining the notion that Jim does in fact get Val back to Earth at the end—but then she frikkin' divorces him! I was thinking of that as a post-modern twist.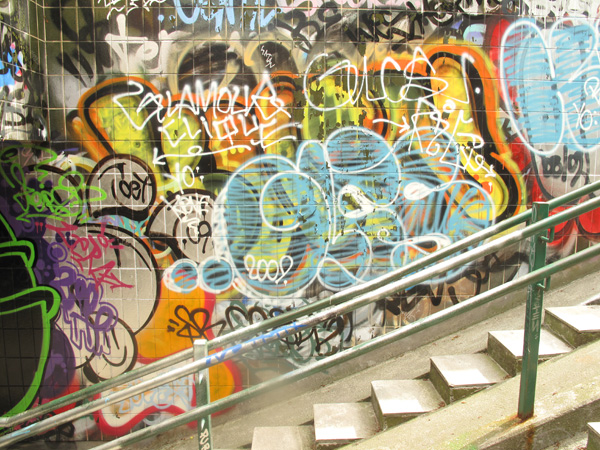 Or maybe it's heavier if Jim somehow can't get Val to come back at all. It's not so much that she wants to come and that he mistakenly he looks at her—like in the Orpheus an Eurydice myth. I think it's rather that Val wants to go through the zero and start again. I'd need to prefigure this kind of predilection on Val's part, or show her growing into this mind-set during her stay in Flimsy.
All this said, I might be outsmarting myself if I don't just do the comfortable, reader-friendly thing and let Jim bring Val back. HEA! What I can do is make this a little hard for him. Like, Val initially doesn't want to come, and maybe he has to talk her into it. Perhaps the scary ghost of Amenhotep's mummy shows up near Flimsy's core and, like, scares Val into Jim's arms.