You can hear me talking on NPR today, about a current case where a guy in Hawaii is suing to try and stop them from turning on the new Large Hadron Collider near Geneva, Switzerland. The plaintiff fears the powerful collisions may destroy the universe.
Rick Kleffel from Santa Cruz taped me yesterday. I talked about science and SF, and I read a passage from Spaceland, where an expanding hole in space appears, due to overuse of a new kind of cell phone called a Mophone (it has a 4D antenna that drains energy from the fabric of space).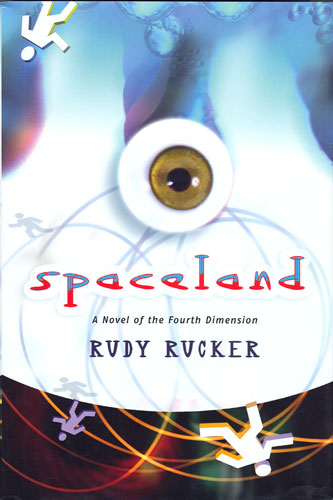 Pop!

It was a small sound, clear and distinct. The Mophone had been replaced by a sinister black sphere. The sphere was matte black, so utterly non-reflecting that it looked like a flat disk, or even like a flaw on my cornea. It was a hole in space, slowly and implacably increasing its size. Soundlessly the sphere dug through the tabletop and ate away the side of Jena's coffee mug. At the ball's touch, matter disappeared like a burst bubble's rainbows, objects evaporated like the pictures in a burning reel of film.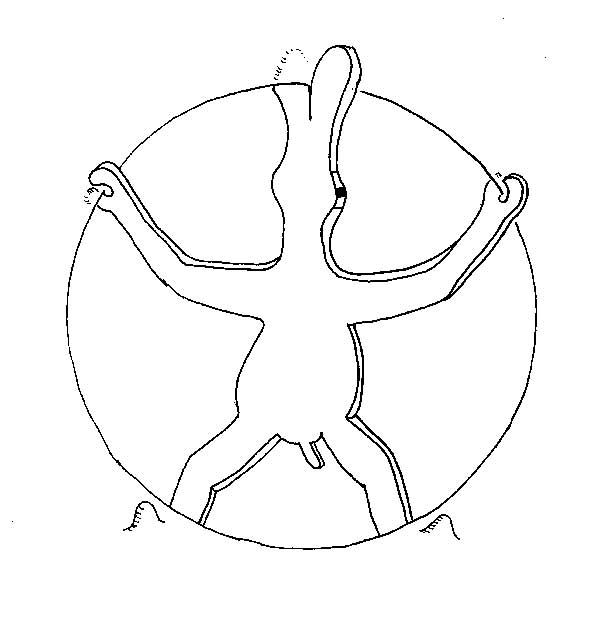 In my story, the hero, Joe Cube, hops into the fourth dimension and grabs hold of the expanding edges of the hole; above is a one-dimension-lower picture of Joe in action.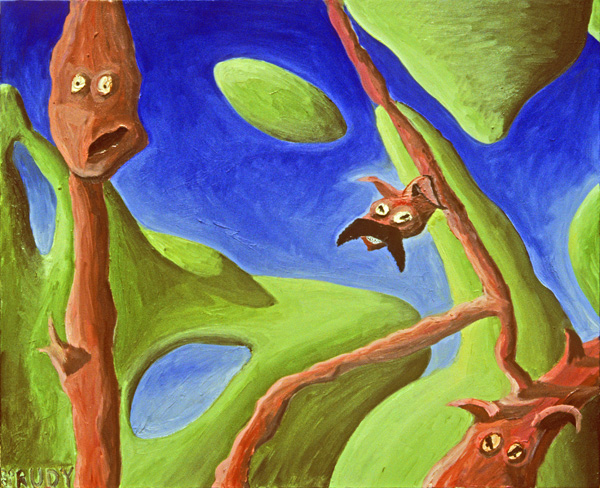 And then Joe gets someone else to hold the hole closed while he travels up into infinite dimensional space to get a final fix from Drabk the Sharak of Okbra (shown above). You can learn more about Spaceland at my website for the book.