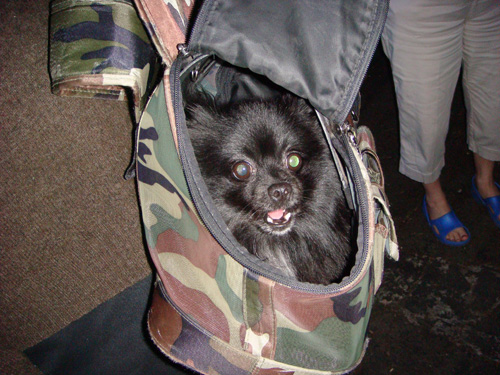 I just read an interesting post by Charlie Stross about lifelogging. The ideas overlap a little bit with what I said in my Psipunk talk. Great minds think alike.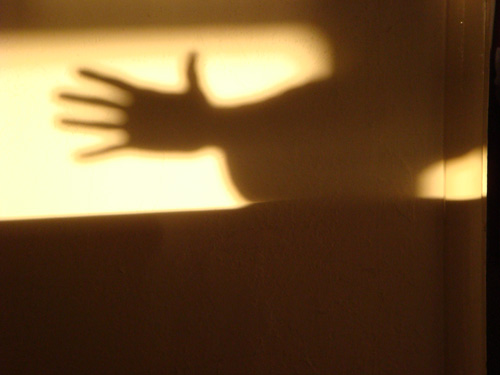 Wednesday evening I'll be reading with Cory Doctorow for Terry Bisson's SF in SF series at the Variety Theater near 2nd street on Market Street.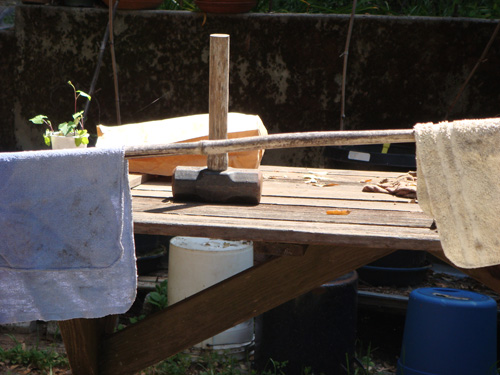 I went to see my far-out physicist friend Nick Herbert in Boulder Creek, as I so often do when I'm starting a novel. Nick knows a lot about quantum mechanics; he has this abiding hope/dream that people will some day learn how to communicate directly with matter. He calls this "quantum tantra." As Nick puts it, our standard scientific experiments are ways of interrogating matter; and our brains are complex quantum-influenced systems; so why not find a way to get it on with matter.
This lies close to my dream of hylozoism and telepathy, so we see eye-to-eye; though for Nick this is more than SF fodder, it's a serious quest.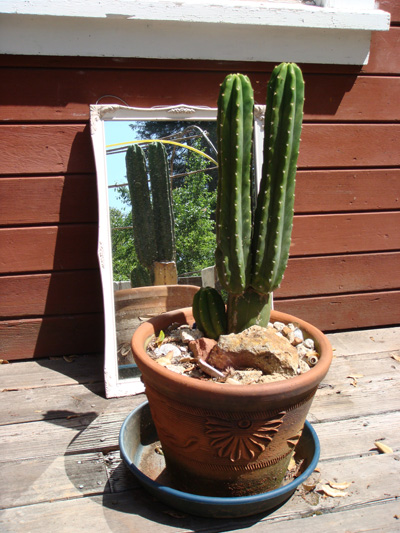 Nick has a cactus on his porch looking at itself in a mirror. Collapsing its own wave function.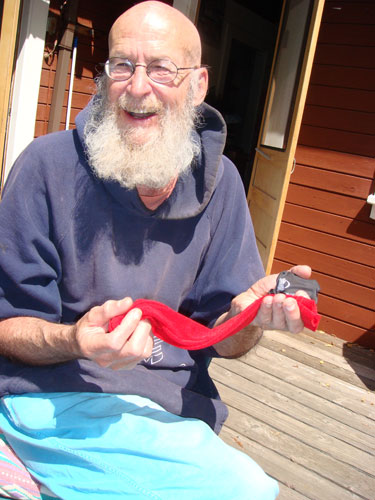 Nick showed me what he called a Heisentoy, which was a small hand-made fired-clay sculpture that Arne Olafson of Denham Island, British Columbia, had mailed Nick. Nick first opened the box at night, and touched the object without looking at it, and then he got the idea that it would be fun to leave the object's appearance in a permanently uncertain state.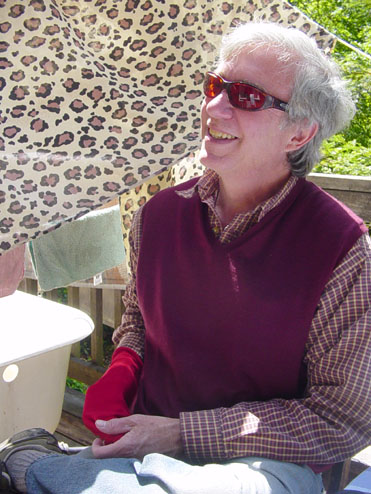 So he "showed" it to me by handing it to me swathed inside an "anti-viewer" made up of the spandex sleeve of on of his neighbor's shirts (she liked to cut off her sleeves). It felt like a cube with the edges finger-pinched out like petals, in an irregular pattern.
As we discussed some of the ideas for Hylozoic, we sat in the La Joya cafe in Boulder Creek, formerly the Blue Sun. They were playing the Beatles White Album on the sound system, which I can't recall having heard played in a public place since the summer of the Manson murders.
As a boy, taking in the info from movies and the comics, I was sure that: I would serve in the army in a war, spend time in a penitentiary, join a lodge. I always liked the sound of IOOF, the International Order of the Odd Fellows, seemingly still flourishing in Boulder Creek.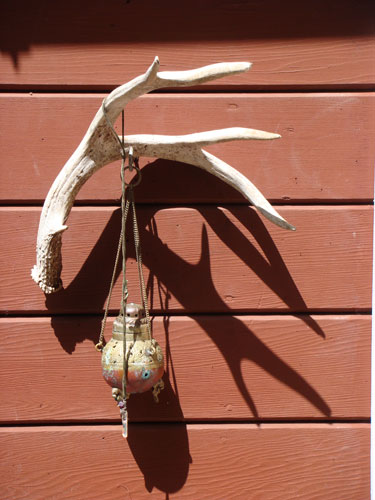 After lunch we synchronistically ran into a guy on the street who'd worked on the Doubleday Books sales force promoting Billie Craddock's Be Not Content way back when. The guy said Billie's editor was Luther Nichols, and that Billie had been under 21 when his early masterpiece was published.
Driving back to Nick's house, Craddock passed us on the road, on his chopper with the high handelbars. His ghost. A sign. Be Not Content is going to rise again.