Happy news: day-before-yesterday Isaac Asimov's Science Fiction Magazine (IASFM for short) bought my novella "Postsingular." And yesterday I sold a short-short story "Panpsychism Proved" to the science magazine Nature to run as one of their "Futures" features. So I've written and sold three stories in these last three months, the third being "Chu and the Nants," last month, also for IASFM.
Panpsychism is the idea that every object has a mind of some sort. I've been reading a good book about it by David Skrbina, Panpsychism in the West (MIT Press 2005). If you're not careful, advocating panpsychism becomes simply a matter of watering down your notion of "mind" to apply to objects. But Skrbina wants to claim that it's a real sensual mind that you're talking about in that rock, that pen, that finger, that dust mote, that hair, that napkin torn in half (two minds now). A materialist might say there's no content to such a claim, but I have now demonstrated the falsity of that line of attack in the definitive thought experiment described in "Panpsychism Proved"! How great to get SF into a high-brow science magazine.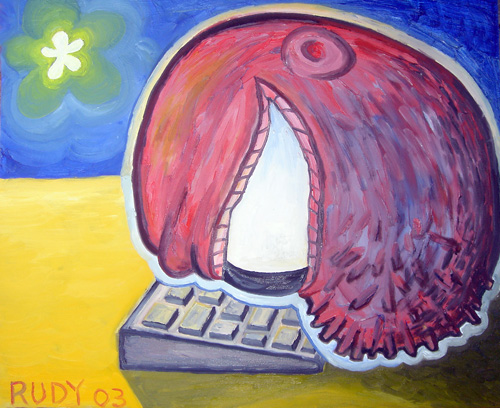 I hint at one practical way to get panpsychism in my Lifebox tome, call it panpsychism-via-paracomputation. The idea is that, if a fluttering leaf is carrying out a universal computation, then it could be emulating a mind. But, again, we really are thinking of something funkier than that. Panpsychism isn't so much about saying that a piece of matter can precisely emulate the human mind, as it is about saying that a piece of matter has that some numinous internal glow that a person does. It makes me feel high, in a good way, to think about panpsychism. Every time I hold forth on it to a class, the air gets yellow and jellied.

In my novel White Light, there's a chapter called "Candy Hearts," where the objects are talking to the main character, in a somewhat natural kind of way (they converse in two-word phrases like you'd see on a candy heart, like "Do Tell" or "Show Me," like that). That chapter was, I think, inspired by a double-page drawing by R. Crumb in an early Zap Comix showing animated kitchen objects: Sneezy Pete Pepper Shaker and the like.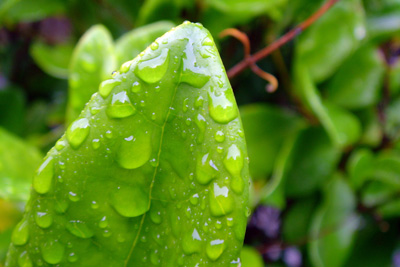 Once we have panpsychic paracomputation working, we also open the door to all sorts of oddball intelligences infesting the objects. Could be the toons from Frek and the Elixir, the orphidnet AIs from "Postsingular," aliens in the form of cosmic rays as in Freeware, "angels" from the Mirrorworld, or elves from the subdimensions. The contents of your cupboards do a Thanksgiving Day parade around your kitchen, maybe the cleaver tries to attack you — and then what?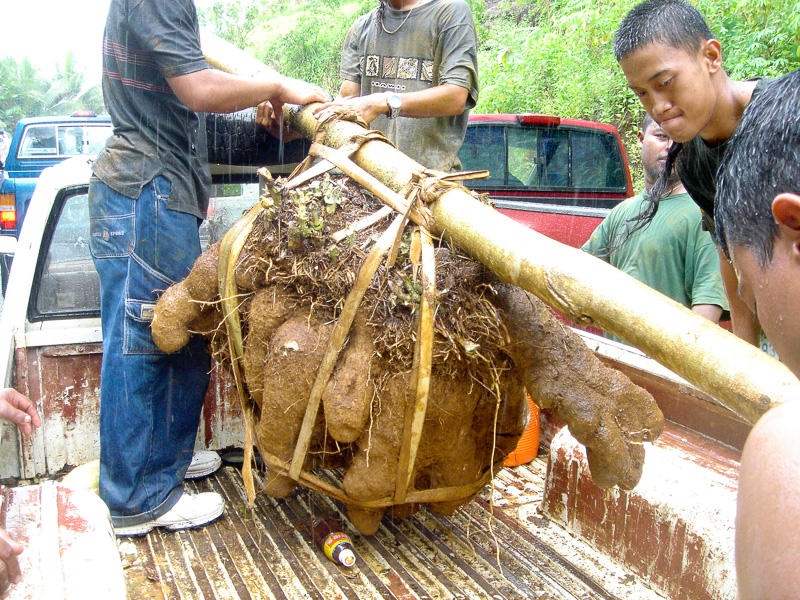 Tie up the giant yam and carry it away. Maybe I'll work these ideas into a new story, and postpone the next novel a little more. Psychically, it's a bit of work to keep writing stories. The big ramp-up for each one of them. The deflation of coming off the story. Like a series of one-nighters in place of a marriage. Of course if the stories are in a series, it's not quite as hard. My guiding light remains Charles Stross's Accelerando story cycle.