About Rudy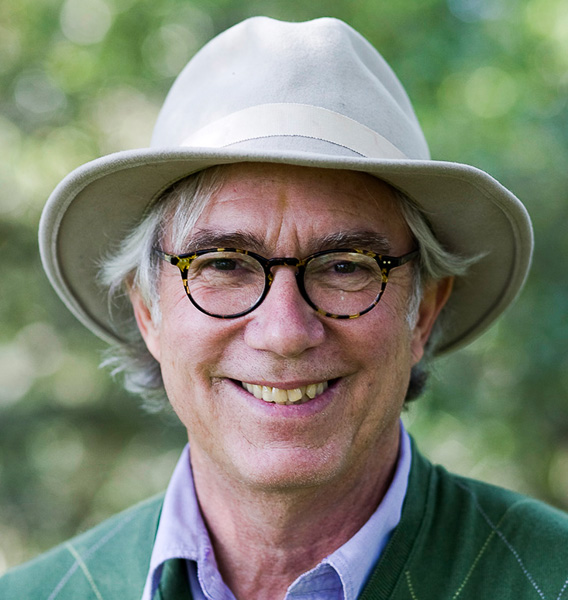 [Photo by Sylvia Rucker, 2010]
Rudy Rucker is a writer and a mathematician who worked for twenty years as a Silicon Valley computer science professor. Rucker is regarded as contemporary master of science-fiction, and received the Philip K. Dick awards for his cyberpunk novels Software and Wetware.
It's worth noting that his novel Software (2020), was the very first SF work to introduce the by-now-very-familiar notion of transferring a human personality to a bot. What's more, Software was the first SF novel in which robot minds are evolved, rather than being designed.
As well as writing cyberpunk, Rucker writes SF in a realistic style known as transrealism—where the author uses SF archetypes to symbolize the  concerns of the characters. This is an increasingly common style among mainstream authors.
Rucker's forty published books include non-fiction books on the fourth dimension, infinity, and the meaning of computation.
Rucker has also worked on several software packages; he runs a podcast of his talks; and you can browse some of his works online, including his autobiography NestedScrolls and his Complete Stories.
For many more links, see the main page of Rudy's Blog.