I'm running a new Kickstarter project: Transreal Trilogy + All the Visions.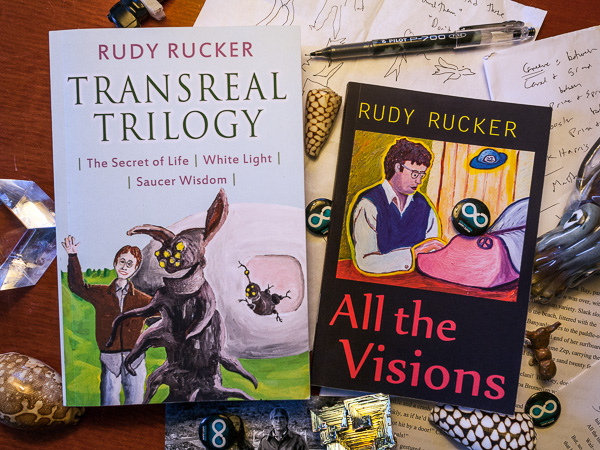 What's the new project? Four novels bound as two books.
And what is "transrealism"? Your usual life, only it's an SF novel!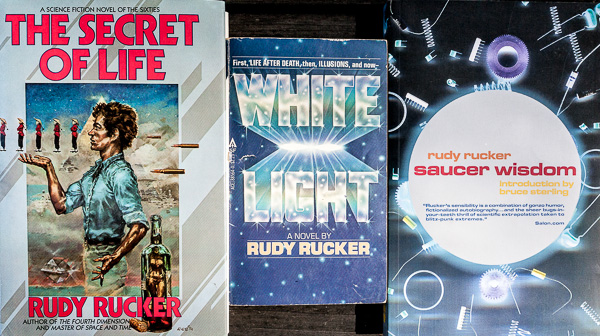 Transreal Trilogy contains:
The Secret of Life: A 60s college student learns he's a saucer alien.
White Light: A hipster math professor travels to the afterworld.
Saucer Wisdom: A cult author tries to write about alien abductions.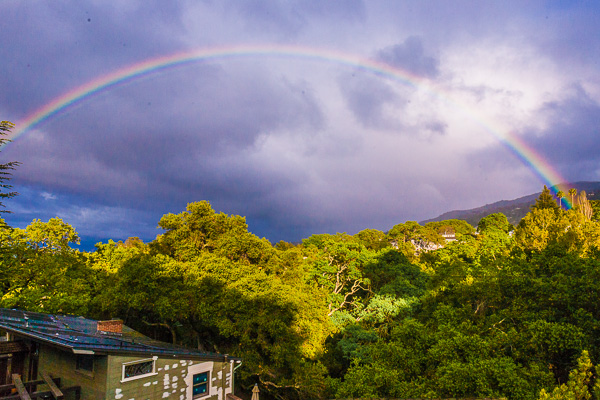 All the Visions is a short, autobiographical, non-SF that novel I composed on the typewriter with an 80-foot scroll of paper in 1983. Inspiration? Jack Kerouac's On the Road. The underground classic returns in a new edition, smooth and strange.
On another subject, I just finished a new painting, "Two Ducks."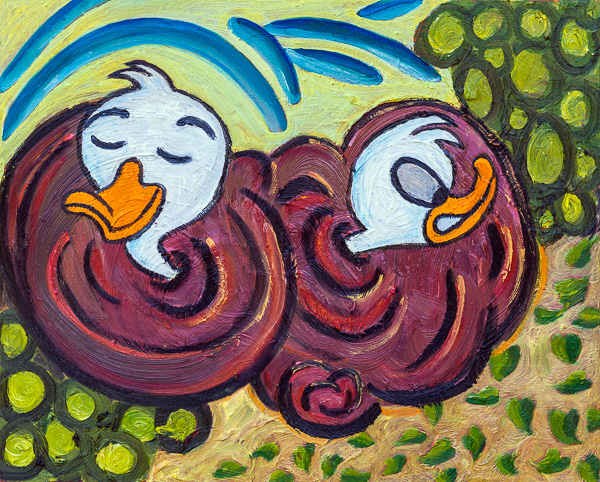 "Two Ducks" oil on canvas, April, 2014, 20" 16". Click for a larger version of the painting.
The two ducks might be two people you know, or the warring dyad within yourself, or the cosmic yin/yang. Or all of the above. Which are YOU today…the calm duck or the angry duck?
Either way, dear duckie, I'd be grateful if you can help with the Transreal Trilogy + All the Visions project.
One way of looking at it is that you'd just be putting in advance orders for the books. The paperback, hardback, and ebook editions will be out this summer, in July, 2014.