Did you know that I grew up in Louisville, Kentucky? Here's a new oil-painting I did, kind of a parodistic self-image riff, it's called "Louisville Artist." And the woman? Well, she might be my muse, or my wife, or a Japanese-Californian wetware engineer character from the next novel I hope to write.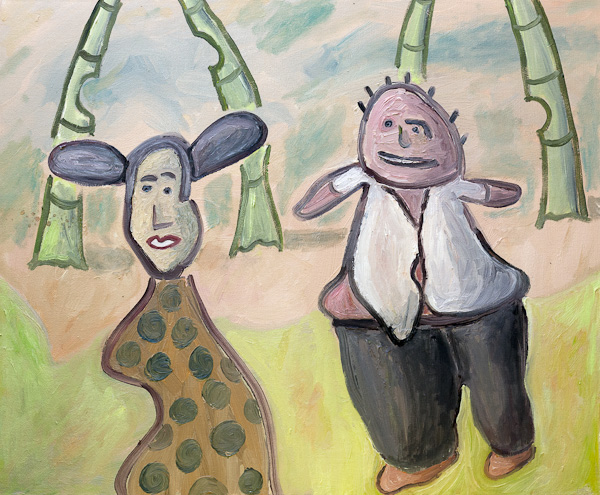 "Lousville Artist," oil on canvas, October, 2012, 24" x 20". Click for a larger version of the image.
And that's me on the right of course. Shirt all untucked and with no fingers on my hands, I'm here to buttonhole you, urging you to buy a copy of my new novel Turing & Burroughs.
I've knocked the price of the ebook down to $3.95, and we've got paperback editions for less than $16 at Amazon and Barnes & Noble.
Still unsure? I've got some background info on the book's home page, including a Locus Online review by Paul De Filippo.
And you can browse the whole book as a web page!
I'm looking for readers here, minds to feed, souls to win. So I've even got a whole range of free downloadable Creative Commons licensed editions. Read the whole darn thing for free, if you want.
But it'd be nice if you'd buy a version.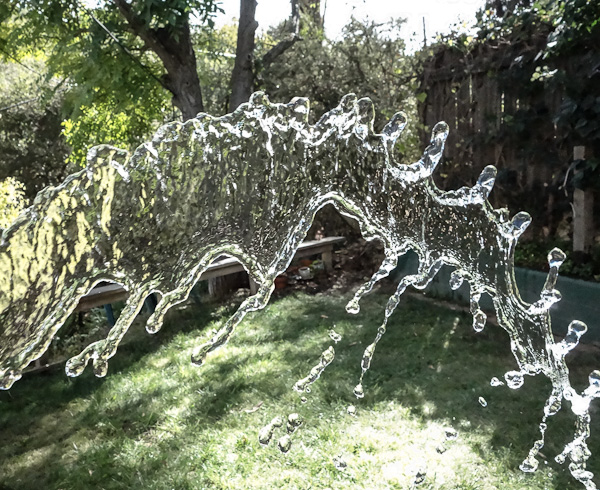 The book's a lot of gnarly fun.