Issue #11 of Flurb is out, guest-edited by the redoubtable Eileen Gunn, and with astonishing tales by twelve wonderful writers: Anders, Bef, Brown, Chimal, Minister Faust, Guffey, Kek-W, Lain, Rojo, Rucker, Swanwick, and What!
A first: three of our stories are from Mexico, and appear in both English and Spanish.
Enough talk! Go to flurb.rudyrucker.com and be among the first of the sixty or seventy thousand people who'll be checking out our new issue over the coming six months!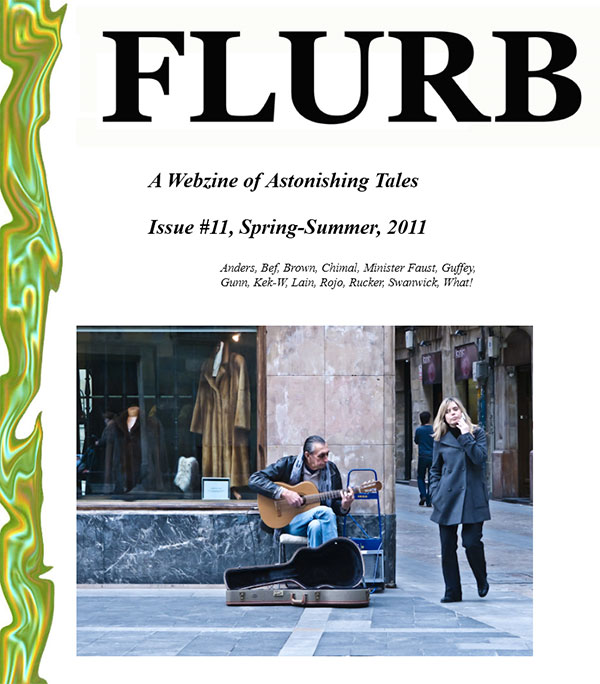 When you're done, come back here and post something encouraging in the comments. Our authors need your support.
One more thing—today's my 65th birthday! I'm grateful, at my age, to still be a part of the literary scene. I'll take the gold watch later.