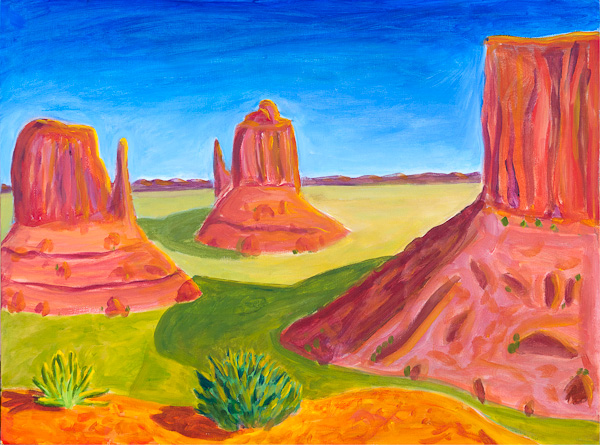 Monument Valley, acrylic, 24″ x 18″, January 2011. More info at my Paintings page.
I started this en plein air at Monument Valley in September, 2010. We had some warm days this week, so I got out in my "studio" (the back yard) and finished this one. Acrylic for a change, which works better when you're carrying a painting around outdoors—it dries fast. Strong colors even if it is acrylic.
Those rock formations on the left are called the Mittens. This is an amazing place, with a strong spiritual vibe. The day after I painted this, I got up before dawn and hiked down into the valley, around the mitten on the left, and back up—which took about four hours.
If you ever get a chance, go there and stay at THE VIEW, the Navajo-run motel right there with this view.