My novel The Hollow Earth is now available as an ebook in Kindle format, with other formats to come.
I made up a new cover for the book, based on a painting of mine. The text is drawn from the excellent Monkeybrain Books edition of 2006, which had a great cover by John Picacio. The book has sold well, but some paperbacks are still available. You can also find links for that on my new page for The Hollow Earth .
I had some fun figuring out how to make an ebook edition I can read on my iPhone (using the free Kindle app). Lots of crashing through the web's thickets.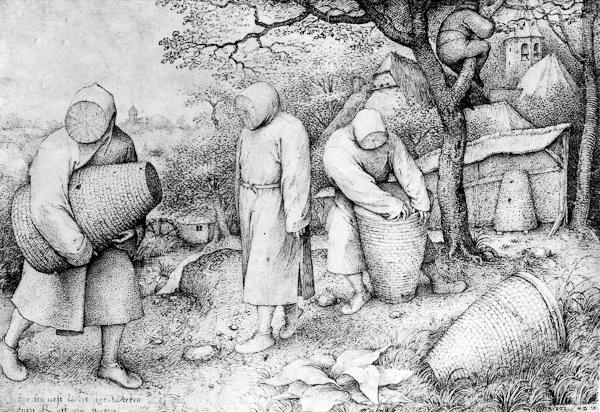 Why an ebook release?
This weekend I was talking to my friend Rick Kleffel about my motivation for getting my books all online as e-books. And I had the insight that I do this to make my work more lasting. It requires steady vigilance and effort to keep one's books in print. Only a tiny fraction of books remain in print for more than a year or two after the author's death.
If your book is online, you've got a much better shot at reading readers twenty or a hundred years from now. If your online book is into the ebook stream, then publishers can continue distributing it and porting it to new platforms and file formats across the world for many years to come. Like Peter Bruegel's "The Beekeepers," shown above. And here is Mason Algiers Reynolds's sketch of the Hollow Earth, allegedly discovered in the UC Berkeley library.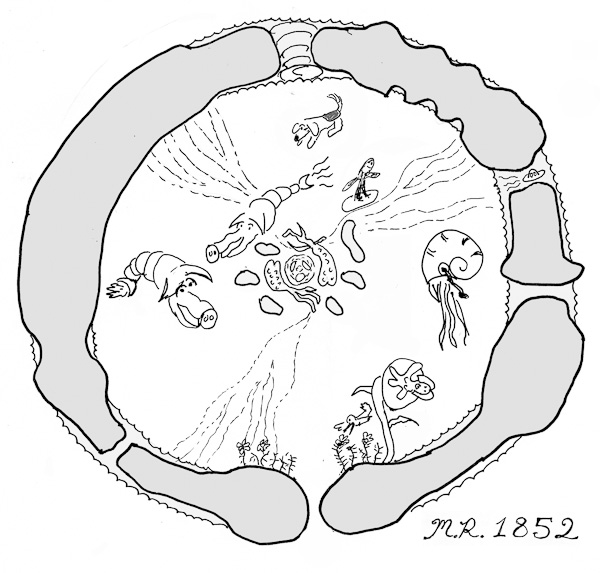 In an earlier post, "Writing the Hollow Earth," I describe how I came to write the novel. And Mike Perschon has posted a 2009 interview with me about The Hollow Earth on his blog, Steampunk Scholar.
Enjoy! And leave your comments below.