I mentioned that I've been busy revising my autobiography, Nested Scrolls: The Memoir of a Cyberpunk Philosopher. As part of the revision, yesterday I wrote up a little history of my webzine Flurb. Here's that passage, which is relevant as Flurb #8 went live this week—and is off to a strong start, with five thousand visits in the first two days.
By the way, you can click on any of the Flurb covers below to see the issue in question.
| | |
| --- | --- |
| Issue #1, Fall, 2006 | Issue #2, Winter, 2006 |
| Issue #3, Spring, 2007 | Issue #4, Fall, 2007 |
| Issue #5, Spring, 2008 | Issue #6, Fall, 2008 |
| Issue #7, Spring, 2009 | Issue #8, Fall, 2009 |
And here's the excerpt from Nested Scrolls...
Although I'm often able to sell my short stories to science-fiction magazines, it's a fair amount of trouble for very little pay, and my stories do sometimes bounce back. In 2006 I hit upon the idea of starting my own online science fiction magazine.
I'd recently written a story with my old SF pal Paul Di Filippo, a tale called, "Elves of the Subdimensions." I was in a rush to get the story published so that I could put it into an upcoming anthology of my stories—it's generally considered wasteful to anthologize a story of yours that hasn't already been published.
There wasn't time to get "Elves of the Subdimensions" into one of the major print magazines, but when I tried one of the existing online SF webzines, they had the temerity to turn our story down. And that's when I decided to start my own webzine. I mean—why should I court rejection from strangers who weren't even going to pay me, just in the hopes that they might post my story online?

[Paul Di Filippo]
I'd started blogging by then, and I knew enough about the web to be quite sure that I could design and organize an online magazine. And given that my blog was getting quite a few hits by now, I'd be able to steer a respectably large audience to the zine. And my son Rudy was running an Internet Service Provider business called Monkeybrains, so I could get the server bandwidth for free.
What to call my webzine? The name jumped out at me from a line Paul had written in our joint story. The elves, who live in the subdimensions (whatever the heck that means), are discussing the oddities of our human world.
"The high-planers ingest sweet chunks of their worldstuff!"
"They use picture boxes to learn their hive mind's mood!"
"Of flurbbing, they know not!"
Yes, my webzine's title had to be Flurb. I liked the Mad Magazine sound of the word, and its vague feel of stumble-bum incompetence. If pressed, I might define "flurb" as a verb meaning "to carry out a complex, non-commercial artistic activity," and "flurb" as a noun might mean "a gnarly artwork that's incomprehensible to the average person."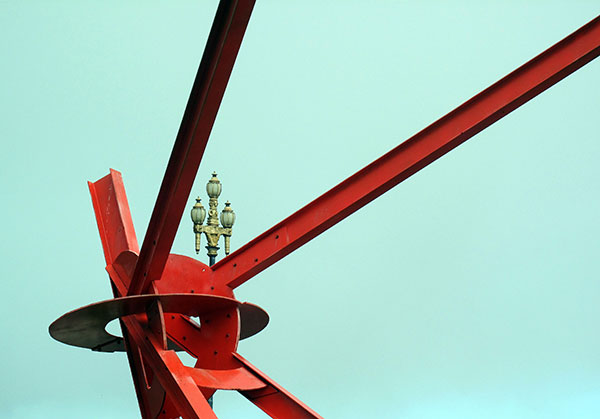 This definition even appears in the Urban Dictionary, although it's competing with an alternate defintion of a "flurb" as an obsessive role-playing fan.
I started by asking my SF writer friends for contributions, and, as the issues went on, I branched out from there, first turning to writers that I knew less well, and then starting to read contributions sent in by strangers. You can see an overview of all the authors so far in Flurb's Cumulative Contents page.
I have a fairly clean design for the zine, running a colorful border down along the left side of each story. For the borders, I use patterns that I create with Capow, the cellular automata software that I'd developed on with my students at San Jose State—I use a fresh pattern for each story.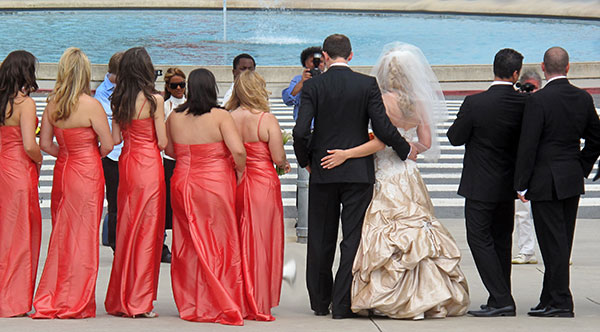 I also illustrate the stories with photographs that I've taken. I like photography a lot, it's instant transrealism. When photography goes well, you're appropriating something from your immediate surroundings and turning it into a loaded, fantastic image. I've been taking photos for fifty years by now, and I'm still excited about it.
For use in Flurb, I make a pool of my best recent photos, and then I choose the individual illustrations from the pool very quickly, almost at random, in adherence to the old Surrealist principle that the human mind is capable of seeing any two things at all as going well together.
I've come to enjoy the interactions with my Flurb authors, and I've just published issue #8. At this point, we get about sixty thousand visits per issue. And no money at all is involved. I don't charge people to read Flurb, nor do we carry any advertising, nor do I pay my authors. I try to treat them well, they get a little publicity out of it, and they get to keep all rights. It's a sideline for all of us.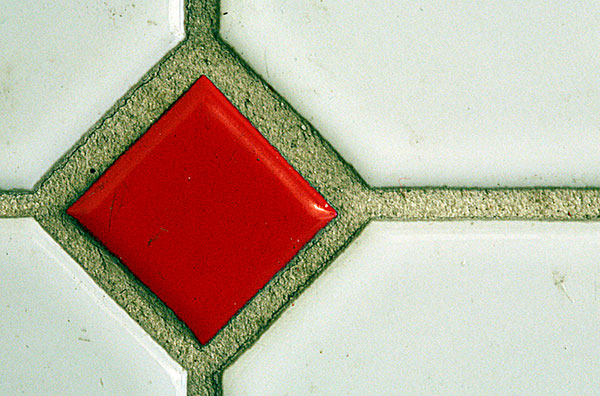 I like to think that Flurb is a kind of clear-channel border-radio station for SF. As a personal matter, having Flurb as an outlet has freed me to write some stories that are so quirky and non-commercial that I wouldn't have done them otherwise. For instance I wrote a story called "Tangiers Routines," about William Burroughs having sex with—and being in some sense eaten by—the early computer scientist Alan Turing. A lot of people liked this gnarly tale. But I could never ever have published it for a large audience in any locale other than Flurb.
Editing an issue of Flurb twice a year is a slight distraction from my writing—but writers are always looking for distractions. Eventually you miss writing enough to want to do it again.
...end of excerpt from Nested Scrolls.