Back in 1976, when I was starting to be a writer, in Geneseo, New York, at night I'd write poems on my red IBM Selectric typewriter. Not that I bothered sending the poems out to magazines—submitting my math papers was heartbreak enough. A friend on the English faculty encouraged me to join in the periodic faculty poetry readings, where I'd hand out my works in mimeographed form.
Thirty years later, I'd run into Thom Metzger, who'd been a student of mine at Geneseo, and has since become a successful writer. He still has what may be the sole surviving copy of my mimeographed handout, and he shared a Xerox of it with me. Most of my old poems are in my Transreal collection, but the three below have never been reprinted.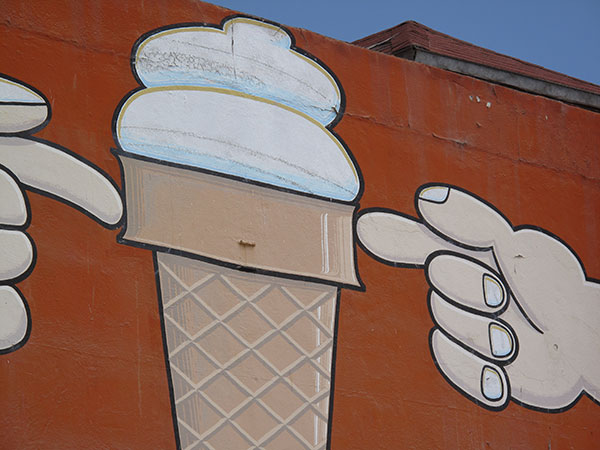 [Today's photos are from the Boardwalk in Santa Cruz, California.]
Dick Tracy With Crutches in a Bucket
Imagine
A national restaurant chain with
"crutches" of french-fries and
"chicken" of Tracy
a pot of honey with each meal
and French ticklers in the men's room.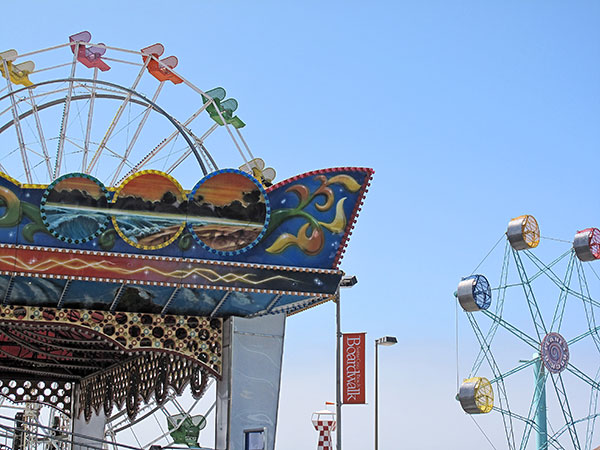 I remember exactly what I mean by that Dick Tracy poem. When I was a country kid in Louisville, my favorite restaurant was called Pryor's. They had a big sign showing a tousled rooster playing golf. Their specialty was a dish called "Chicken in the Rough"— a huge mound of French fries, with pieces of fried chicken nestled into it. The meal came with soft dinner rolls and a tub of honey. And, as I think I mentioned earlier, my favorite comic strip as a boy was Chester Gould's surreal Dick Tracy, with its peculiar insistence on grotesque criminals and the details of physical objects, often with lettered labels. So in my poem, I imagined a large bucket filled with dismembered and deep-fried limbs of Tracy, packed in among soft limp crutches of the kind you'd see in a painting by Salvador Dali. Of course!
Here are the other two poems. The first has to do with some mandatory vaccinations the government was promoting in the name of preventing that year's flu du jour. And the last one is maybe, in part, a kind reminiscence of high-school.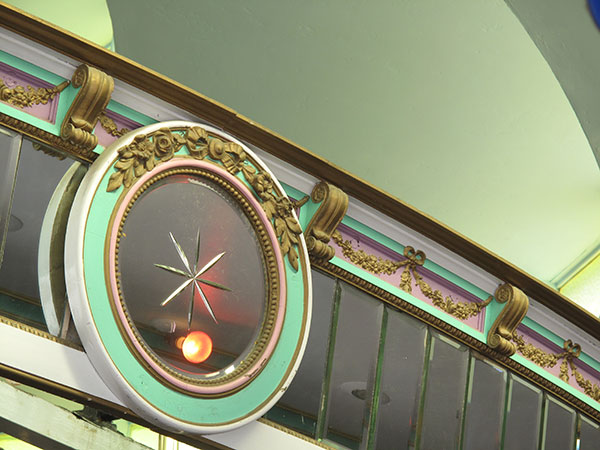 Mr. Jones
One fall the
people were vaccinated before the
Election.
There are four plausible interpretations.
Or were.
Now we are again singularities surfing
on the wave of story.
Spore replication,
Virus wars,
it was there all
the time.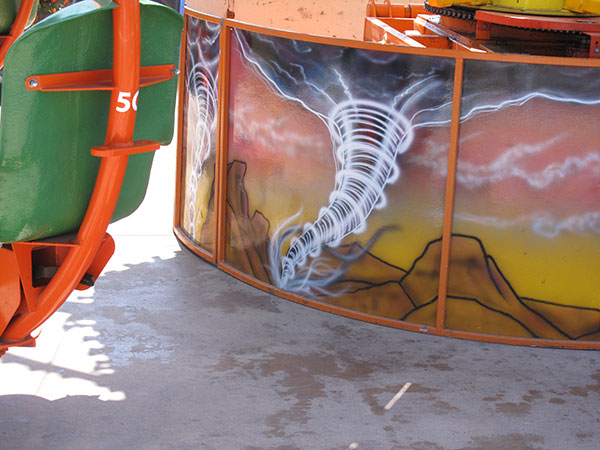 Up All Night
I could fall
I realize as
The upturned faces begin
To shake
Insanity is not a
Habit but a "jackal's
Head" inside/outside the
Lambency —
Imagine the hair-line cracks
Sudden black-dipt
Innards of a wind-faired
Auto laid out in
That basement with those H-2-0 trains
Back there
After graduation the cars were empty
I was searching the glove compartments
For a pint
Never mind
We started kissing with thunder coming on, yeah
thunder.