It occurs to me that the yuels and the jivas in Jim and the Flims going to be better characters if they can talk—but that their speech should be strange.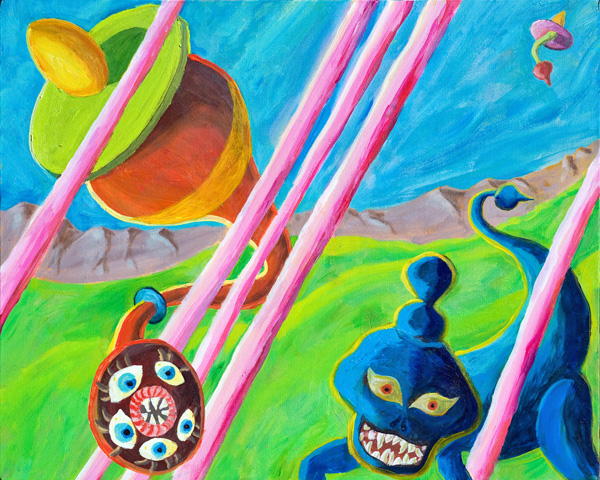 [A jiva and a yuel.]
I think of the Unipuskers in Frek and the Elixir, who only talk in imperative sentences, that was rich, a great gimmick for expressing bossiness. And the devilish-looking Wackles in Spaceland, they talked in a kind of Beat poetry.
Here's a simple and powerful idea: the yuels speak in strings of verbs, and the jivas speak in strings of nouns! The whole thing is to give the aliens' speech a different texture.
It expresses a nice distinction between them. The yuels are more Zen-like, in action, flowing, shapeshifting. And the jivas are more capitalist, hoarding, acquiring.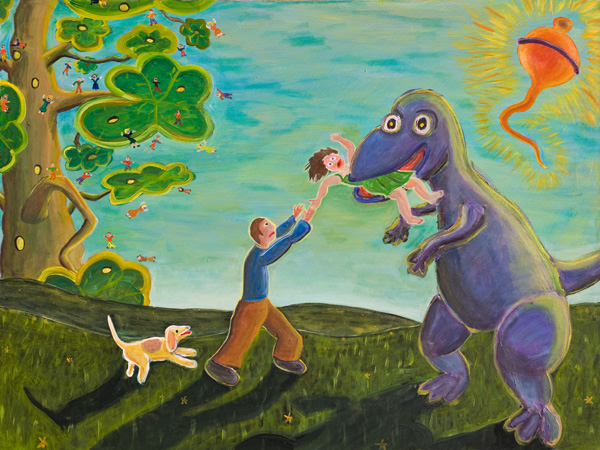 [A yuel dinosaur and a jiva sun.]
Originally I had the jivas talking in a somewhat dull orotund society-lady Mrs. Earbore kind of way. Like a standard Hollywood SF-movie alien with a deep voice and *ugh* a British accent—and no use of contractions. It's so stupid that superintelligent aliens in Hollywood can never master the trick of saying, like, "we're" instead of "we are."
It's gonna be more fun, mysterious, poetic, and alien if my jivas speak in strings of nouns.
Nouns seem easier to string together than verbs, by the way.
I'm still getting the hang of it. These are alien modes of thought! So I need to practice.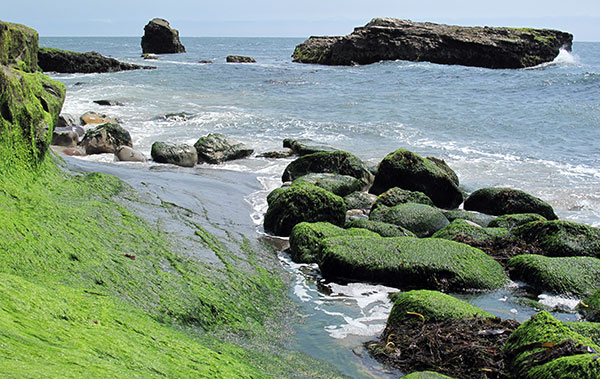 Suppose that a jiva and a yuel are going to rent a cottage at the beach with their families. Maybe they'd say, respectively, something like this:
Jiva: "Ocean house family days."
Yuel: "Surge soak sleep eat nurture."
Feel free to send in (as comments) some further examples of noun and/or verb speak.