This weekend I taped a couple of performances. Charlie Jane Anders introduced me for a short reading at her monthly live show, Writers With Drinks, at the Make Out Room bar near Valencia Street—a visually lovely place.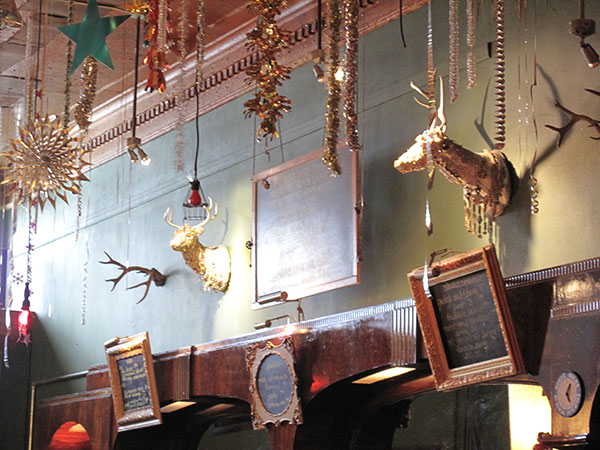 Among the other writers whose readings impressed me there was the young Chelsea Martin, reading bad-attitude thoughts in a flat voice.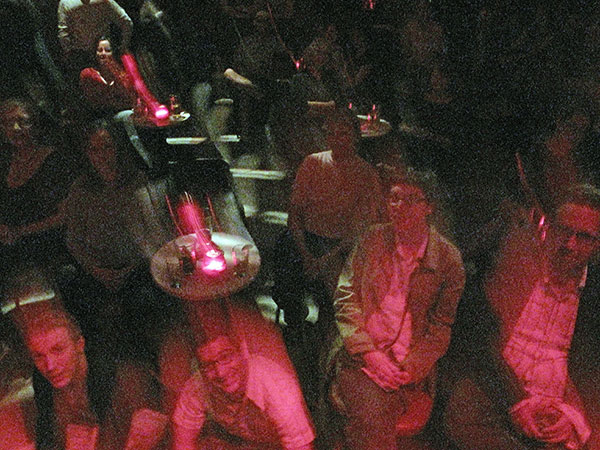 The crowd at Writers With Drinks isn't at all like the usual science-fiction crowd, it's more like a hipster literary salon.
I also read at Dark Carnival, tucked into a cave of books. We had a long Q & A session about posthumanism and the real-world prospects for computer-mediated immortality.
I made podcasts of the two events, and you can click on the icon below to access them via .