I'm getting to be like those old masters who'd paint a whole picture in grisaille before putting the colors on top. I finished Hylozoic with one more outline of the final chapter—finally it seemed clear and made sense; I could see the light through the brush and trees. Then I pasted the outline into my Novel document (as grisaille) and kept revising it until it's the actual text.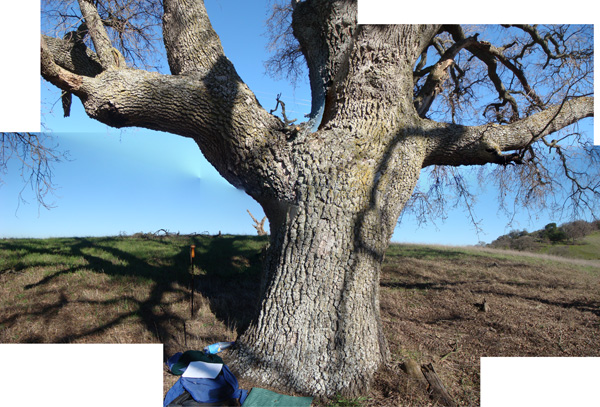 I did the very last revisions on paper, lying out on a hilltop in Almaden Quicksilver Park near Guadalupe Reservoir. I'm tired of staying inside on these nice spring days, I feel nostalgic for the freedom I felt when I wasn't working on this book. I gave Bosch a line to this effect in Chapter Eight: "It's refreshing to put my life into upheaval. As a youth I dreamed of being a penniless wanderer. My small success has imprisoned me."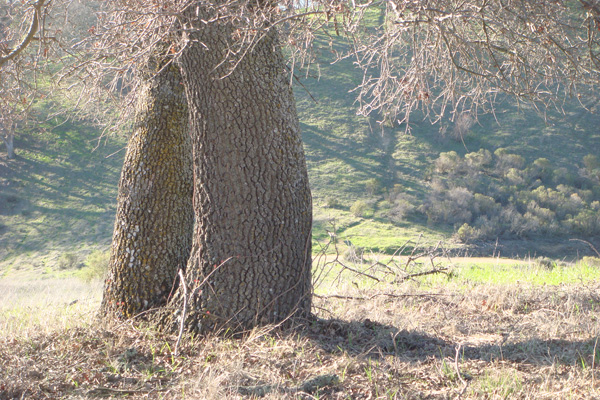 So now it's time for the second draft. I printed out the whole novel and am going through it from beginning to end.As I've mentioned before, I'm always shocked how very many things I find to correct. It feels good, like picking scabs off your skin or sanding a peeling wall. But for me there's always an element of anxiety as well. Is it fixable? Are the changes ever going to converge?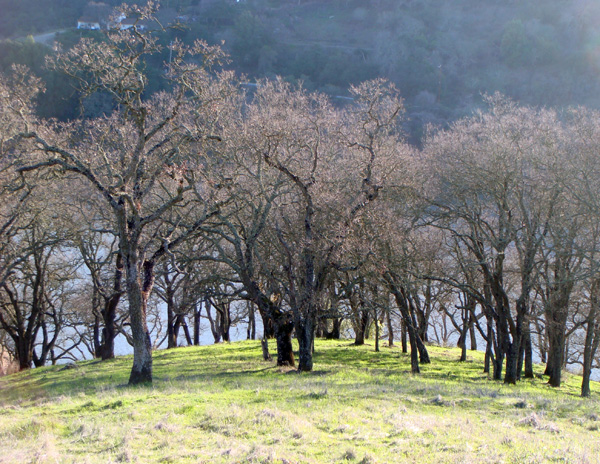 I correct at various levels. Some of the things I deal with: avoiding overuse of the same word, making it clear who's talking both by attirbution and by editing their style of speech, making harmonious phrasing by mentally reciting each sentence aloud and fixing rhythms and alliteration, putting in smooth segues so the reading flows without a hitch, supplying character's motivation and showing it in their expressions and pauses, balancing underexplanation vs. overexplanation, livening up dialog so it's fun to hear, toning down my overly idiosyncratic and ranting viewpoints, foreshadowing things to come for a unified effect while makings sure the more startling plot turns are still a surprise, ferreting out and reparing any logic flaws or science inconsistencies, checking the time sequencing and "stage blocking" of characters in space and time, putting in plenty of ambient descriptions of smells/sights/sounds, filtering out stereotypes and received ideas, trying for some really funny jokes, etc.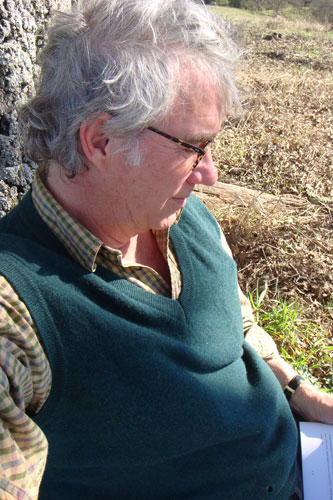 Sometimes I can hardly believe how much effort it is to write a book. On Hylozoic, I have, like, 180,000 words of notes for a 90,000 words book. It especially chapped my butt the other day to see a comment where some guy said my work is "sloppy." I wish! It's a lot of work to make something look so loose and rambling. And it's stressful to work so high off the ground without a net.