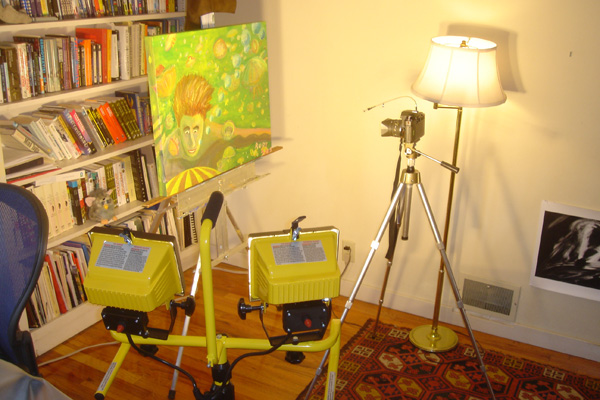 A few (well, one or two) readers asked if it might be possible to buy prints of my paintings. So I decided to go for it. I used my old Leica with a wide-angle lens and a great (cheap at $39) 1000-watt halogen lamp from Ace Hardware. The photo shop scanned my negatives at 2000 dpi to give me some fairly hefty files.
And I uploaded them to Imagekind.com; they gave me a free account as rudy.imagekind.com — with no www, how modern, how Web 2.0. And now you can order nice big prints of my paintings, fairly reasonably priced, on fancier paper if you like, or even with a frame.
What does this picture mean? Well, I wrote a little comment on each painting on the Imagekind site, and you can read my notes on my paintingsall together in my gallery feed, which is kind of nice.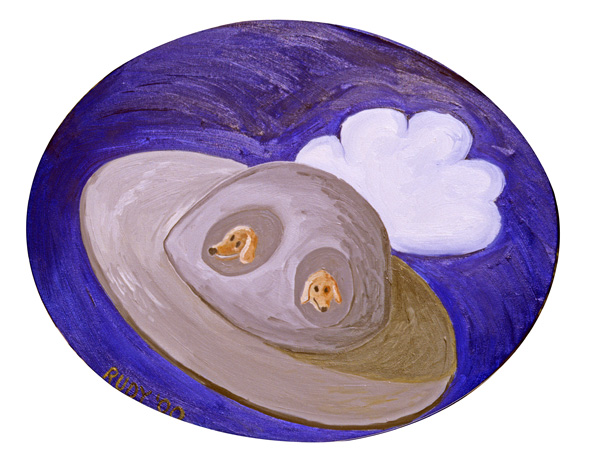 Not to go all commercial on you, I also revamped my personal paintings page with bigger and better images than before with one of those cute thumbnail scrollbars that Photoshop can make. I like how colorful this page is.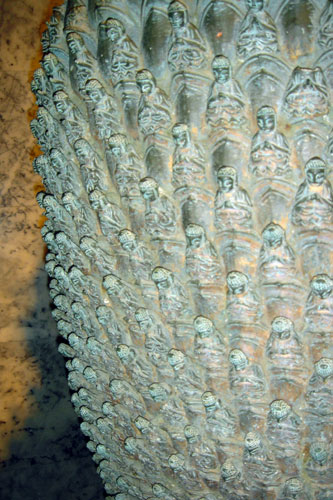 Buddha says check it out. Tomorrow I'm sending off my negatives for a 4000 dpi scan to make even bigger image files in case anyone wants to print a really big poster of one of my paintings—I should have the bigger files on Imagekind in a couple of weeks.