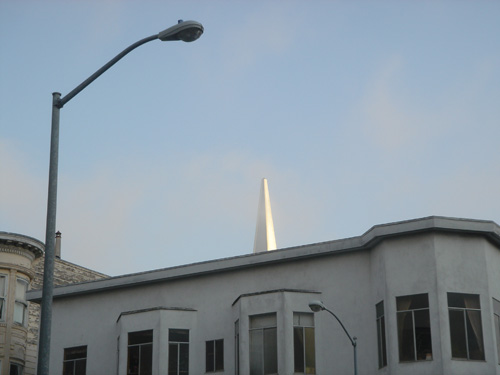 Sylvia and I were up in SF yesterday. I love the air there. And the fog returning in the late afternoon.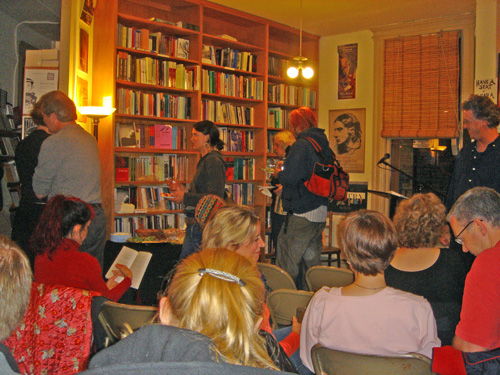 The Paraspheres reading of "New Wave Fabulist" writers was upstairs at City Lights, in the room where they have the poetry and the Beat books.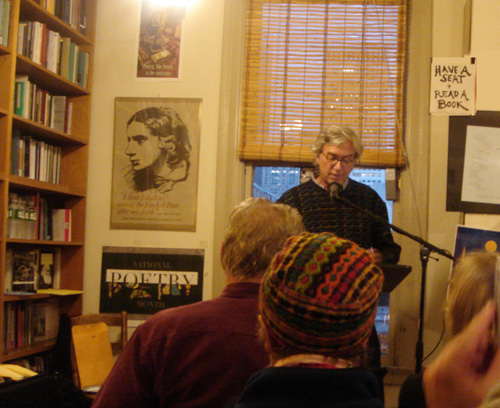 I read a version of my story "The Jack Kerouac Disembodied School of Poetics" — I'd abridged in the sense that I edited it down so as to be able to read it in under fifteen minutes. I kind of like the short edit. I forgot to tape the reading, so I'm posting a PDF of my abridged Kerouac story. But for the whole story and all the others, you need to buy Paraspheres!
It was great to be reading about Jack in this room; like being in a shrine to the man. With Jack Kerouac Alley right out the back window.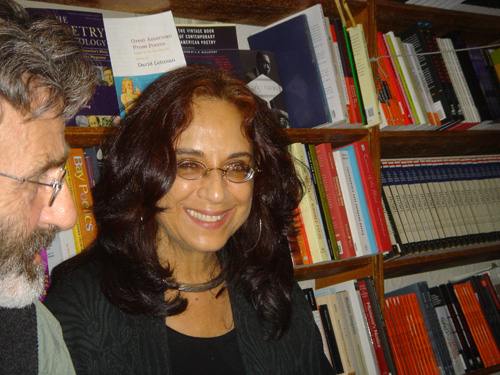 The other readers were really good too. I got a picture of Rikki Ducornet, she has a cool new book out.
And here's a picture of SF culture hero Charlie Anders, who's also in Paraspheres.
I didn't get pix of Laura Moriarty, Stephen Shugart, Mark Wallace, and William Luvaas, but they were there in full force as well. A great evening of literary art.
Makes me feel like could get a bit further out of the SF box.