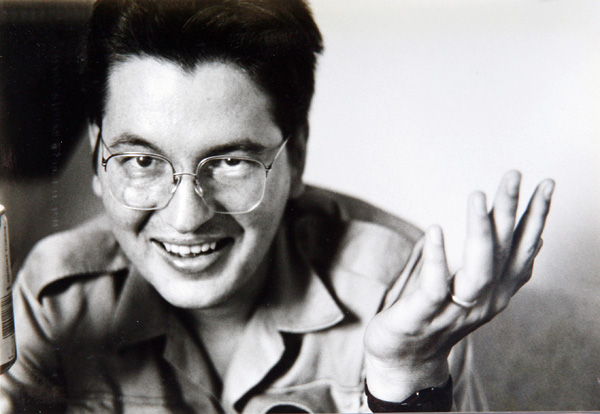 I first met Bruce Sterling in the early 80s, John Shirley and I went and stayed at his house for a Cyberpunk panel in Austin, Texas. In 1983, Bruce and William Gibson came to visit us in Lynchburg, Va, where I was being a free-lance writer, which is when I took this first picture.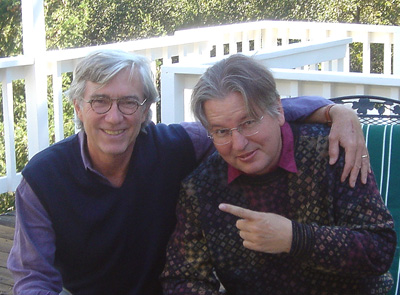 Yesterday Bruce showed up again, on his way to a consulting gig in San Francisco. It's always so nice to be with a fellow SF writer, especially one who's so much on your wavelength.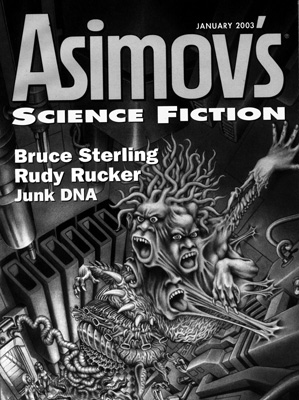 Bruce and I have written three stories together, "Storming the Cosmos," "Big Jelly," and "Junk DNA." Yesterday we started talking about a fourth, with working title "Hormiga Canyon." It was great sitting around spinning ideas.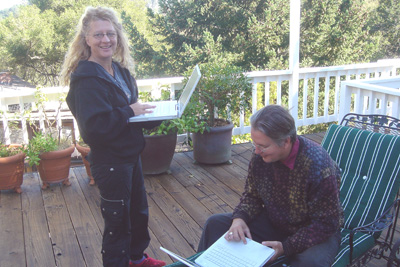 Bruce was traveling with his writer friend Jasmina Tesanovic. They were into using wireless that leaks down the hill from my neighbors. Bruce has a daily blog on Wired. They actually pay him to blog! What a deal. Well, Bruce is always fun to read, or to listen to. He has an engaging way of sounding both enthused and sarcastic.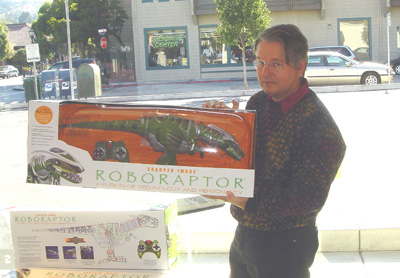 We walked down to Sharper Image on Santa Cruz Ave. in Los Gatos and looked at some of the robots for sale. Bruce is into design these days, he's been a guest professor at Art Center in Pasadena, and has a book on Ubiquitous Computatoin coming out from MIT Press. This morning when I woke up he was gone, off to get some righteous bucks from the Global Business Network in SF. You gotta get up pretty dang early in the morning to keep up with my man Bruce!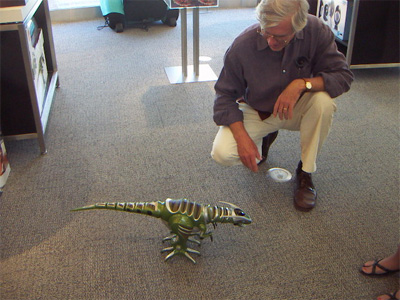 By the way, Bruce blogged our meeting as well; and this is a picture he took.