I spent yesterday and today in San Francisco. Friday afternoon I hung out in North Beach, one thing I wanted to do was to check out this place called Tang Fat Hotel. I'm thinking of setting a scene in my novel there, the crazy mathematicians are hiding out there, it's not really a hotel, more like a boarding house.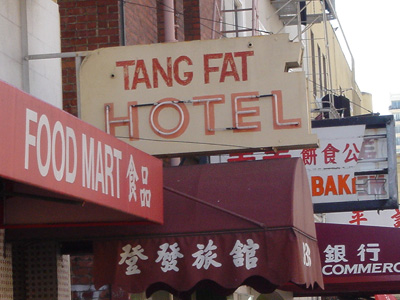 Stopped by Washington Square Park, I always remember Jack Kerouac's description of taking a nap there in Big Sur. Here's a little flock of drinkers.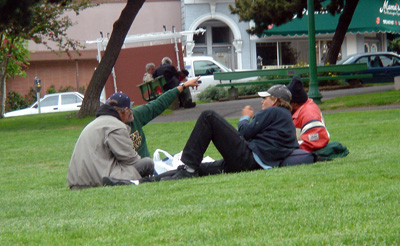 Some odd stores on Grant Street a block away, this window was especially spooky.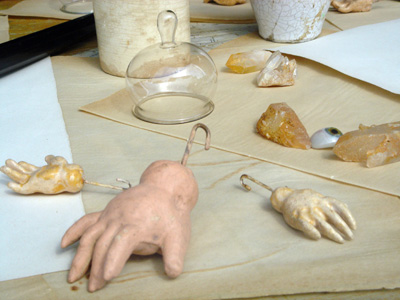 Then I got together with Rudy Jr., who lives in SF. He has a kind big dog named Slug.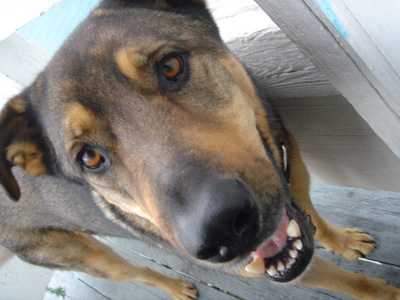 Slug is vigilant.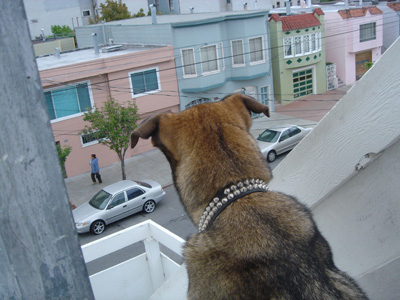 We went to a little art opening at the the Atlas Cafe and saw Linda, one of Rudy's friends, she's almost always cheerful. She says she's a yea-sayer to life.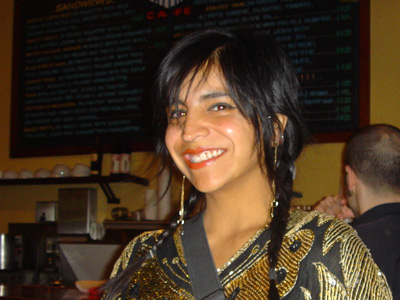 We went to a surprise birthday party for one of Rudy's other friends. She had nice boots.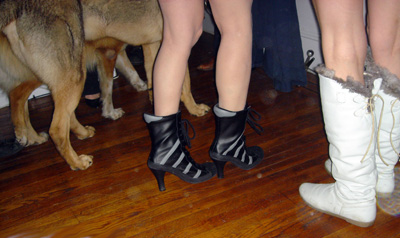 Rudy's friends Jericho and Rafael were there. Jericho organizes these art-carny events involving bicycles, it's called Cyclecide. Rafael and Rudy go way back, he's also one of Rudy's co-conspiritors at Monkeybrains.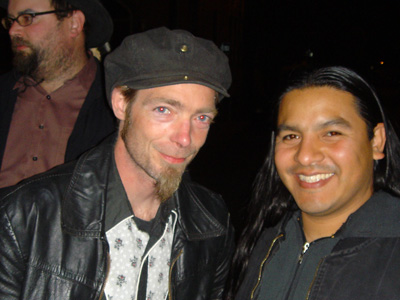 This morning I walked around with Slug looking at the Mission. An interesting mural next to the Southern Exposure gallery.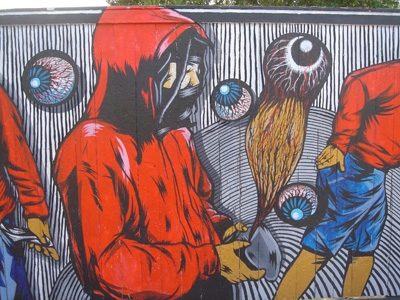 Lots of nice stencil spray-painted graffiti around; used to be I only saw those in Europe. Here's three in one square. With Slug's paw.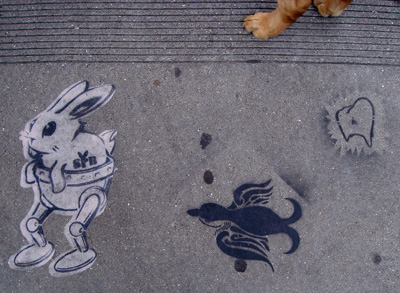 This head was in front of the eyeball mural.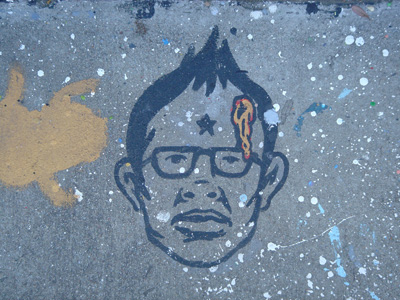 This infinitely regressing menacing snowperson is fractal and Mandelbrotian. Nice background too.
They had a Mission flea market starting up.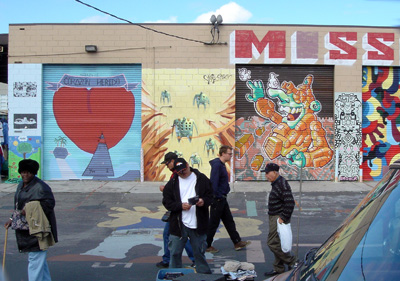 In the afternoon we went to a very small-scale rock festival in McLaren Park called the Mindzap Festival. They had a big cardboard model of a roach with dry-ice smoke. This band here is called Weed Wolf. I said to the woman with the accordian, "Now all those years of lessons pay off," and she said, "I just started playing it two weeks ago."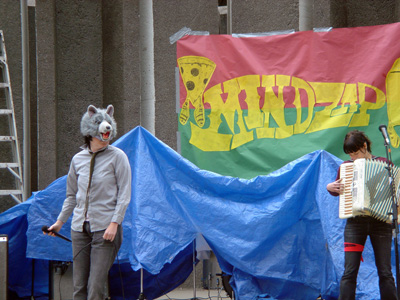 I got a free Mindzap headband from Rafael! To keep my brain from falling out, natch.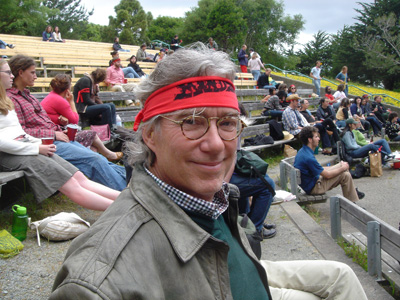 Good old San Francisco. Thanks for showing me around, Rudy and Penny.