We had an exhausting flight from Palau to Pohnpei, it left at 2 AM, and the trip took about twelve hours. Slept twelve hours that night. The flight from Pohnpei to LA is going to be worse. But now we're here for a week.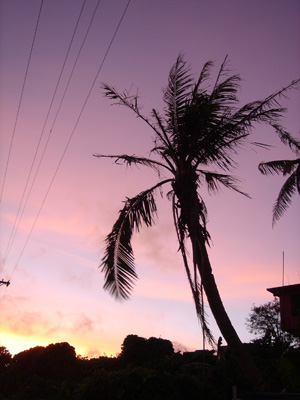 Pohnpei is the capital of the FSM (Federated States of Micronesia) which includes Yap, Chuuk (pronounced Chook, and formerly known by Westerners as Truk), Kosrae, and numerous tiny "out islands" as well. Not that the main town looks much like a capital, so far as I've seen it's only a small step up from Yap. The main town on Yap and Pohnpei have almost the same name: Colonia and Kolonia.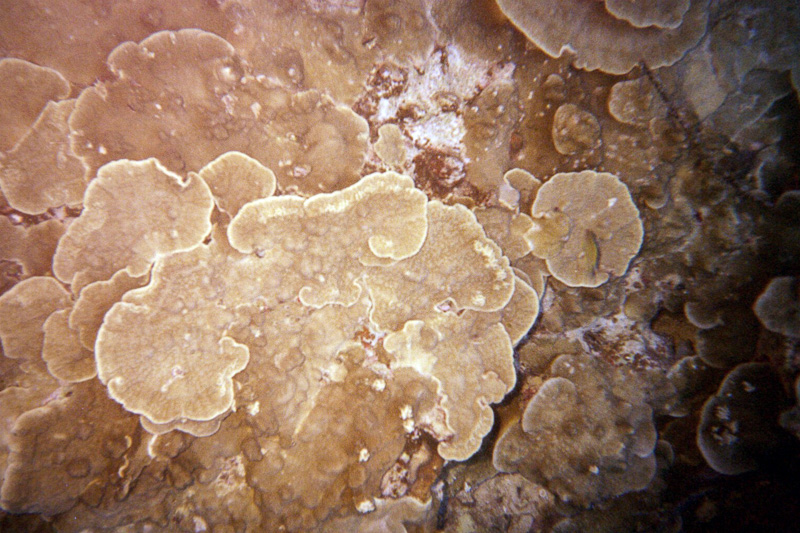 Geographically speaking, Palau and its many islands are part of Micronesia as well, but Palau is a separate country of its own. Both Palau and the Federated States of Micronesia have fairly close affiliations with the US, and both use the US dollar as currency, but the FSM's association with the US is a bit closer.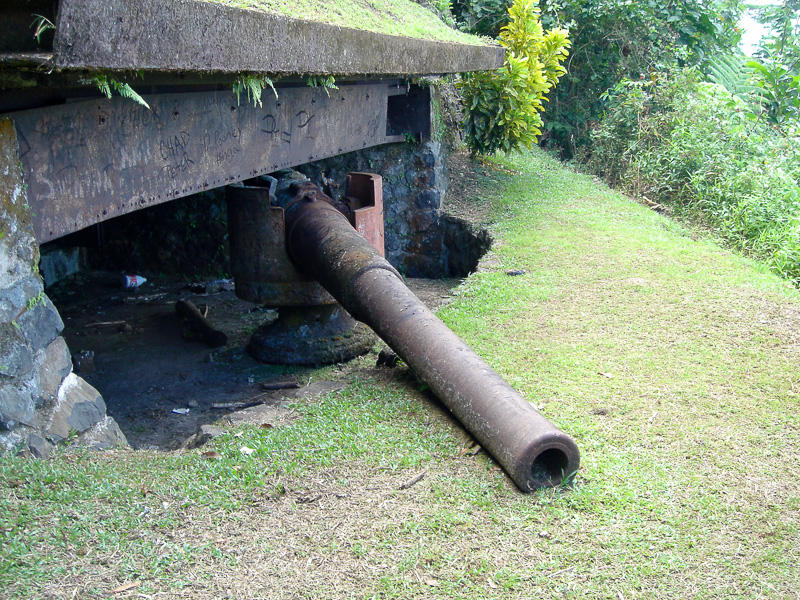 Before World War Two, the Japanese had taken over the islands of Micronesia and were emigrating here in a big way, and rather brutally disenfranchising the native population. After the US won WW II, the Japanese settlers in Micronesia were "repatriated," that is, sent back to Japan, the Micronesian natives took over again, and the US has been in their good graces ever since.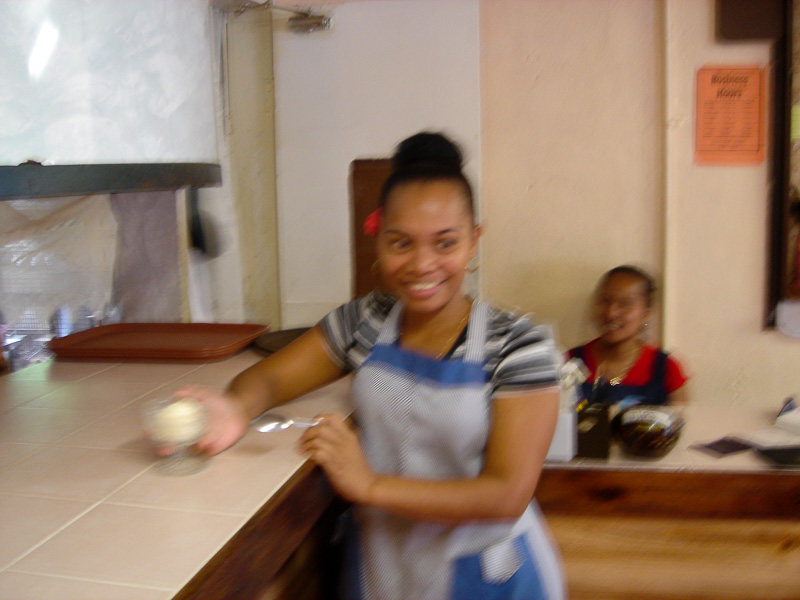 We've fetched up at a hotel called The Village, it's a collection of palm-thatched cottages built of mangrove wood, and with palm mats for some of the walls. No air conditioning, but its on a ridge with a stead breeze, and three sides of each cottage are permanently open to the breeze. They're screened, although the walls don't quite reach the ceiling, so bugs could in principle come in, but this hasn't been much of a problem. The beds have mosquito nets in any case. For some reason they're water beds, good in a way as they help keep you cool in the night. I'd thought the rocking might be uncomfortable, but I'm sleeping very well. After sharing a room for the five nights in Palau, Embry and I decided to go ahead and get separate rooms again for this last stay.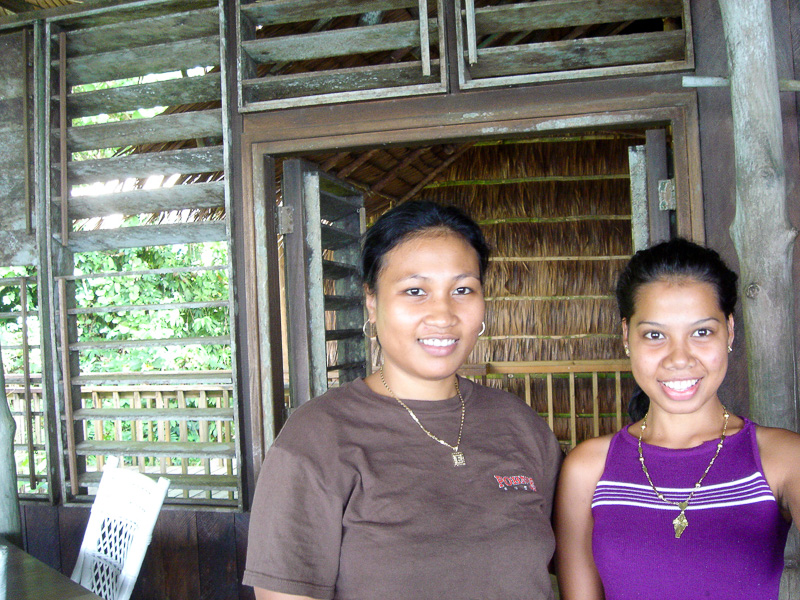 We're both very forgetful, and when we were rooming together, we had a terrible time with locking the safe and keeping track of our keys — this got to be a running joke: our room as the hotel Alzheimer's ward.
It's definitely good to have Embry along, I really wouldn't want to be doing the whole trip alone. And, even though we sometimes get annoyed with each other — breakfasting together is risky — we're brothers, and I often feel quite tender towards him. That deep organic flesh bond. There's something so mythical and legendary about pairs of brothers, and, come to think of it, they're usually somewhat in conflict with each other. That's just the way it is.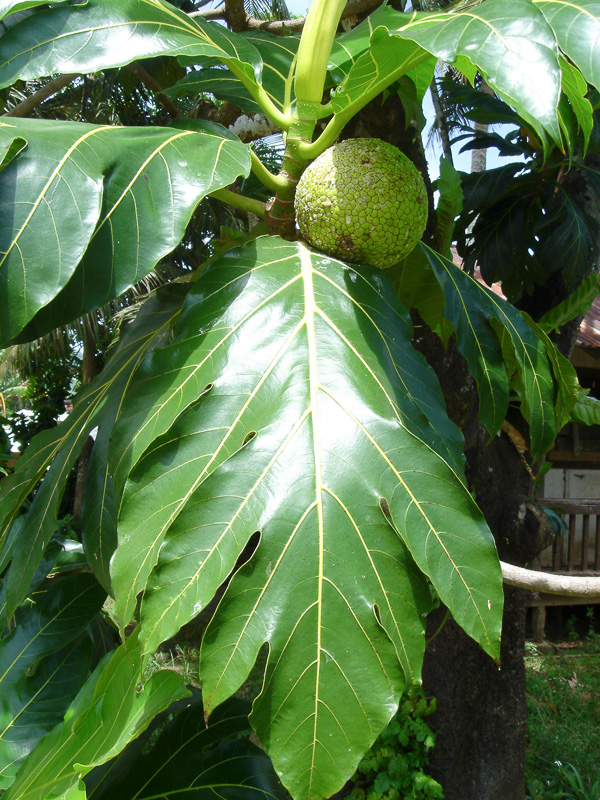 I'm writing this entry on the porch of my jungle cottage, its up on stilts in the midst of an honest-to-god jungle: coconut, breadfruit and ivory nut trees, ferns and orchids growing out of many tree crotches, the warm water of the lagoon visible through the trees, the steady breeze of the trade winds wafting through, the cute water bed with its mosquito net like a canopy. How my wife would love being here, how I'd love to see her delight. I miss her.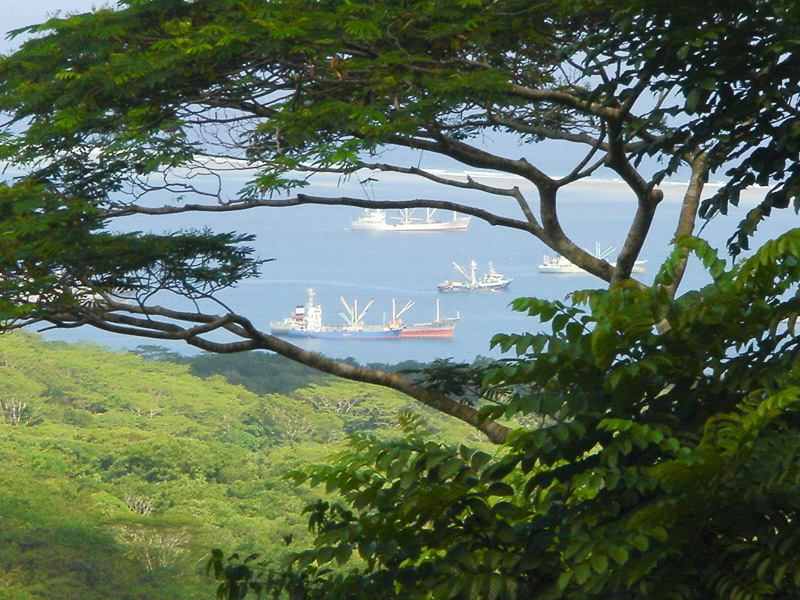 But, as I keep telling myself, this is the big trip I get, and I've got less than a week to go, and the only reasonable thing to do is to enjoy every bit of it while it's happening. And some day I'll get her back to South Pacific islands in person. There's plenty more of them to explore!