Turns out Kenny's reading from Never Coming To A Theater Near You was on Tuesday, not Monday.
Here's a picture of Kenny and me, taken by his wife Patty Williams, a professional photographer (it shows). We were leaning in the back doorway of a pizza parlor; we're lit by pizza light.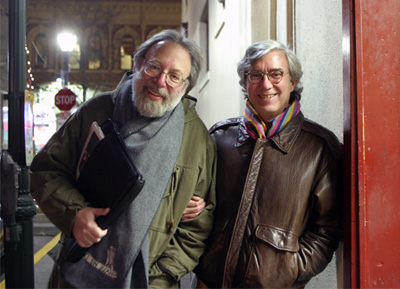 Earlier in the day I drove down to Santa Cruz early and went to Four Mile Beach alone.
So far as I'm concerned, this is the gate to paradise. Right off the parking lot there on Route One, four miles north of the last traffic light in Santa Cruz.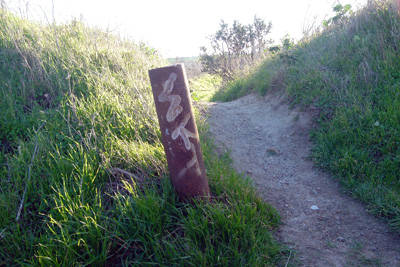 I think this is a godwit. It's cool how when you zoom,the sun reflections make those stars.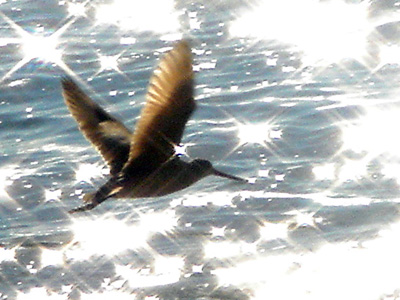 The surfers work the north end of Four Mile Beach, and down at the south end there's a collapsed natural bridge. To me this is a real power spot, feels like a million miles from anywhere. As I recorded in my writing notes for Frek and the Elixir, I wrote "EADEM MUTATA RESURGO" on the sand here, and then an alien cuttlefish writhed out, and then I came here again a day or two after 9/11 and thought about that saying some more.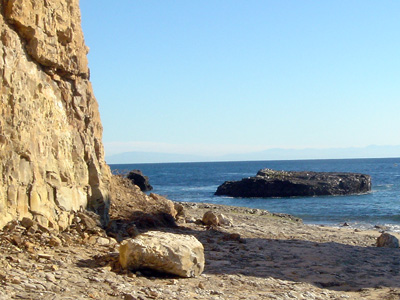 It does get a little lonely out here; this is my pet duck.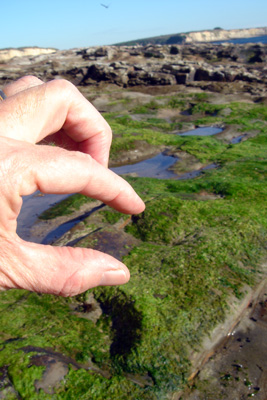 And my closest friend.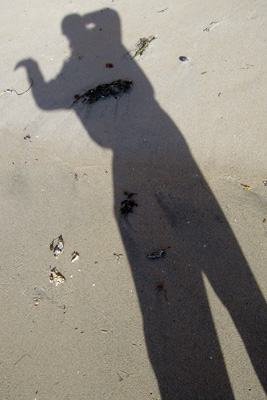 I met Kenny and his wife Patty at the Union Coffee Shop, then went over to the Capitola Book Cafe to see him do his presentation. He was great, mostly answered questions, it's a pleasure to hear his voice. He does movie reviews on NPR, so is fairly well known now, there was a good crowd.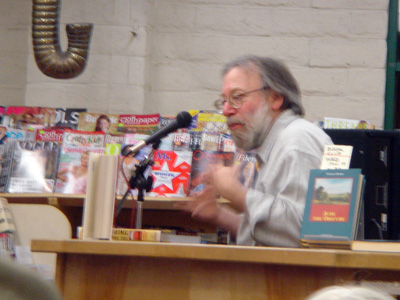 Forty freaking years since I roomed with this guy. To me, he's cuter than ever.
Correction: I meant to say that the woman on Zappa's Joe's Garage was Dale Bozzio, onetime Playboy bunny, former wife of Zappa's drummer Terry Bozzio. Dale was also in her own band, Missing Persons. Her voice on Joe's Garage is unbelievably cute.