About Rudy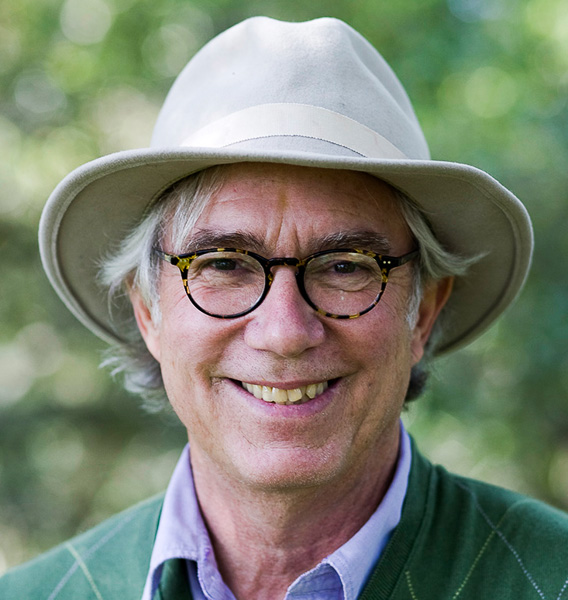 [Photo by Sylvia Rucker, 2010]
Rudy Rucker is a writer and a mathematician who worked for twenty years as a Silicon Valley computer science professor, and published a number of software packages.
Rucker is regarded as contemporary master of science-fiction, and received the Philip K. Dick award twice. His thirty published books include both novels and non-fiction books on the fourth dimension, infinity, and the meaning of computation.
A founder of the cyberpunk school of science-fiction, Rucker also writes SF in a realistic style known as transrealism. His 2006 Mathematicians in Love was an example of a transreal novel. His early cyberpunk four-book series was republished in 2010 as The Ware Tetralogy.
Rucker's 2007 novel, Postsingular was something of a return to the cyberpunk style, as was the 2009 sequel, Hylozoic, in which every object on Earth comes to life. Rucker's autobiography, Nested Scrolls, appeared in 2011. Recent novels include Jim and the Flims, Turing & Burroughs, and The Big Aha. In 2015, Rucker published a mammoth volume of his Journals 1990-2014, and in 2016 he published Transreal Cyberpunk, a collection of his joint stories with Bruce Sterling. And most recentty he reissued five of his older SF novels via his imprint Transreal Books. Plus a new edition of his tome on the meaning of computers, The Lifebox, the Seashell, and the Soul.
You can find links to pages for many of these books in the bar of icons at the top of this page. And for more links, visit the main page of Rudy's Blog. If you want a quick taste of Rucker's writing, his Complete Stories can be found online.
More information is available from Rucker's Wikipedia entry, in his illustrated online autobiographical essay, and in his collected online interviews.