About Rudy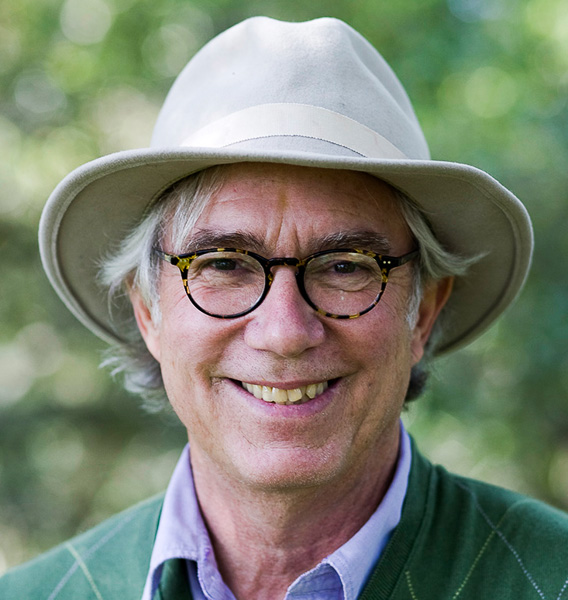 [Photo by Sylvia Rucker, 2010]
Rudy Rucker is a writer and a mathematician who worked for twenty years as a Silicon Valley computer science professor. Rucker is regarded as contemporary master of science-fiction, and received the Philip K. Dick award for his early cyberpunk novels Software, and again for his Wetware. Software (1982) was perhaps the first SF novel where a human's personality (the "software") is transferred into a robot.
His forty published books include novels, collections, and non-fiction books on the fourth dimension, infinity, and the meaning of computation. Rucker has also worked on a number of software packages.
Rucker's ground-breaking cyberpunk Ware series was republished in 2010 as The Ware Tetralogy, which can also be obtained as a free Creative Commons ebook online. Rucker's 2007 novel, Postsingular was something of a return to the cyberpunk style.
Rucker also writes SF in a realistic style known as transrealism, which encompasses such novels as White Light, The Secret of Life, The Hacker and the Ants, and Mathematicians in Love . Nine of these novels will be reissued by Night Shade books in a uniform edition in 2019.
Rucker's autobiography, Nested Scrolls, appeared in 2011. Recent novels include Turing & Burroughs, Return to the Hollow Earth (coming in 2018) , and Million Mile Road Trip (coming in 2019). See also Transreal Cyberpunk: nine of Rucker's stories co-authored with Bruce Sterling. A full collection of Rucker's stories can be perused free online: Complete Stories.
You can find links to pages for some of these items in the bar of icons at the top of this page. And for more links, visit the main page of Rudy's Blog.
Still more info is available from Rucker's Wikipedia entry, in the browseable online version of Ruckers' autobiography Nested Scrolls, in the online version of his Journals 1990-2014, and in his collected Q&A print interviews. Or listen to some of the episodes on Rudy Rucker Podcasts.