I finished a new painting called "Gubs and Wormholes" this weekend, and I'm currently planning to use it on the cover of my novel The Big Aha. If I manage to raise a little more money, I'll try and organize an art show and a launch party.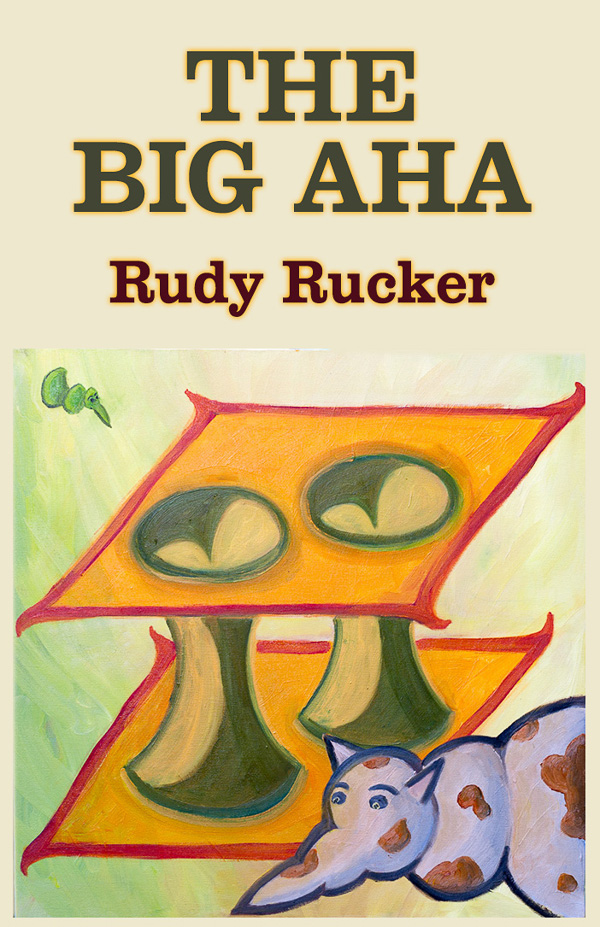 Draft Cover for The Big Aha based on "Gubs and Wormholes," oil on canvas, July, 2013, 22" x 22". Click for a larger version of the painting.
On Friday I got started on the final "Mother and Father" chapter of The Big Aha. The mother/father pair is:
(a) My married-couple characters Jane & Zad,
(b) My character Zad's Mom & Dad,
(c) The green gub & the spotted gub shown in the cover image.
All three options at the same time. Plus the transreal echoes into my own life. It's coming together very heavy and strange.
Just a few more scenes to write. And I know, more or less, what's going to happen—although, as I always say, I never fully know until I've written the scenes. A novel-in-progress has its own hidden life.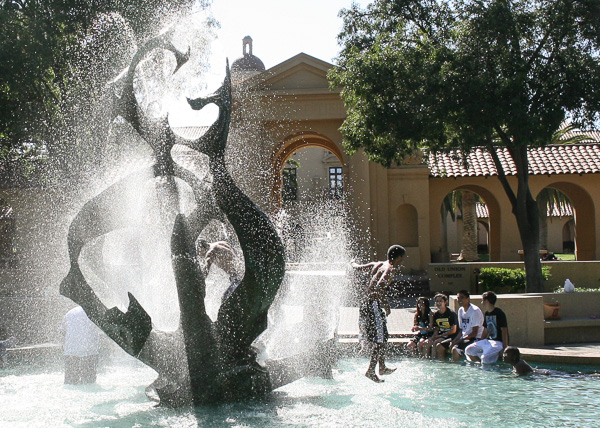 I was influenced last week by Stephen King's excellent novel 11/22/63, which has a lot of synchronicities and overlays. It's a 340,000-word time-travel novel, and the hero keeps running into heavy harmonies. Here's a nice passage where the narrator reacts to an intense coincidence:
"…when that happens you see that the world is barely there at all. Don't we all secretly know this? It's a perfectly balanced mechanism of shouts and echoes pretending to be wheels and cogs, a dreamclock chiming beneath a mystery-glass we call life. Behind it? Below it and around it? … A universe … surrounding a single lighted stage where mortals dance in defiance of the dark."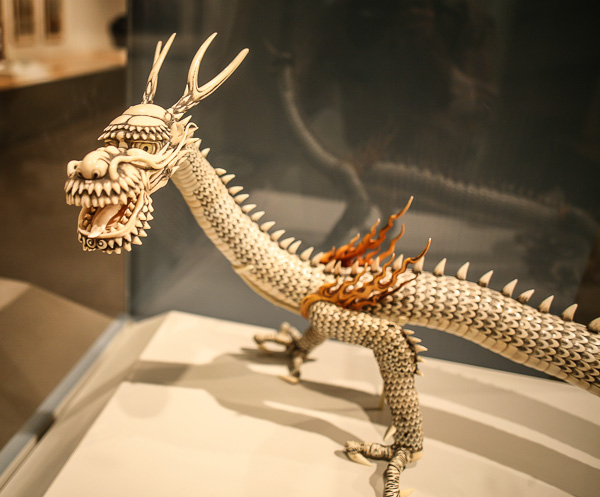 Dancing with who? Your loved ones and your muse—but look out for the dragon.