I'm on the home stretch of my novel The Big Aha. Getting great support from my Kickstarter backers. Very stoked.
I've been averaging 300 words a day for about a year, which means I'm up to 95,000 words, with the final target probably 100,000 words. I track these things, like a miser counting his coins. The 300 word average means that, on good days, I write 1,000 words, but there's plenty of days when I don't write at all.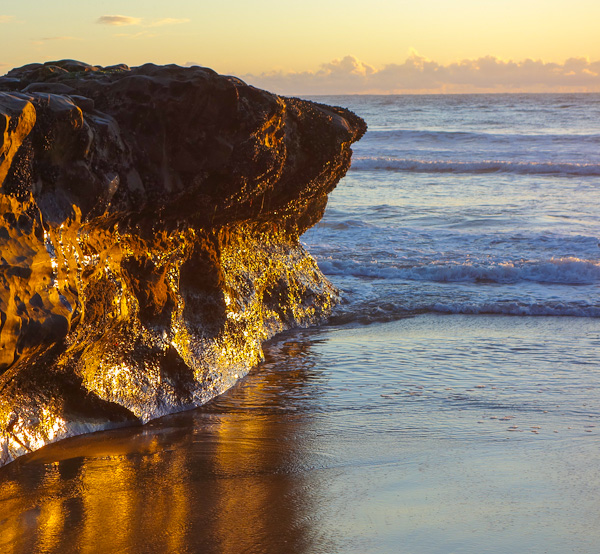 Just a few more scenes to write. And I know, more or less, what's going to happen—although I never fully know until I've written the scenes. The book has its own life.
I like to print out my latest draft and then maybe lie on a camping mat in a shady spot in the backyard marking it up and scribbling out a new scene. Then type that in, maybe on my laptop on the couch, print it out, and repeat the cycle.
I just finished Chapter 14: Churchill Downs. Featuring that giant "myoor" creature I painted last week. I did about ten or fifteen type/print/mark-up cycles on that chapter. Scribbled & typed papers accumulating like drifts of snow. When I totally can't face the stress/joy of writing anymore, I get into a painting, go biking, go to SF, or go to Four Mile Beach north of Santa Cruz, photo above.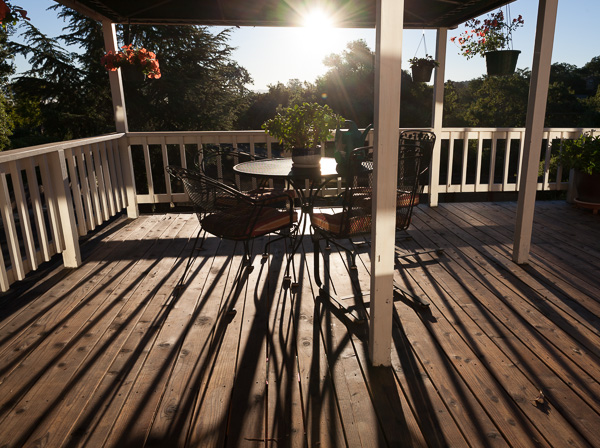 It's full-on summer here in Silicon Valley. July. The very heart of it. I love this month. The yottawatt sun! Lurking inside in the afternoons, with the attic fan drawing up air from the cool basement.
On the over-98-degree days, we crank up the central AC for a couple of hours. But I don't like AC. Makes me feel like I'm riding in an airplane. Or deaf. In Robotic Mode instead of Cosmic Mode—as the qrude characters say in The Big Aha.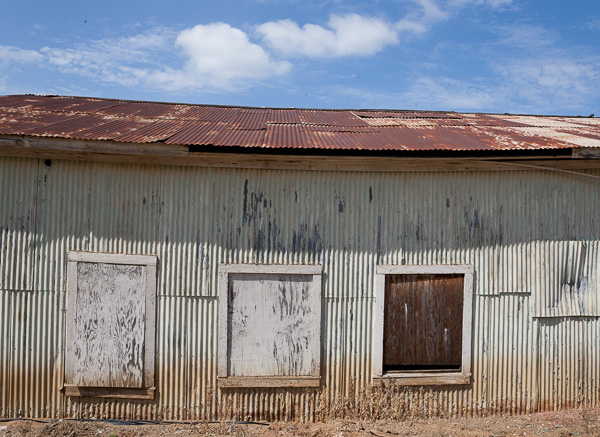 I'll go out for walks in the dizzy heat, just for the intensity of it.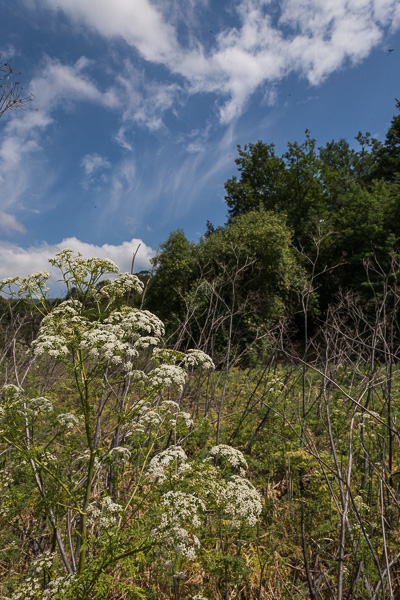 Talking to the plants and digging the gnarl. Clouds—can you imagine how excited people would be about clouds if for some reason they were rare and hard to see? All the things Nature gives us for free. If I can remember to see them.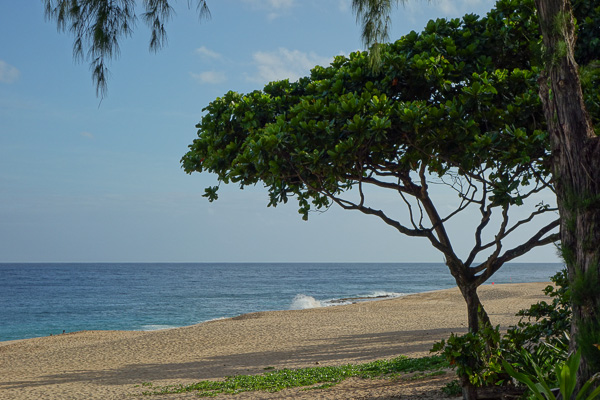 Still happy about our blessed week in Hawaii. North Shore of Oahu. I've been emailing with my old Surfing-SF-story collaborator Marc Laidlaw. Maybe I'll have time for more "Tales of the Tube" after The Big Aha.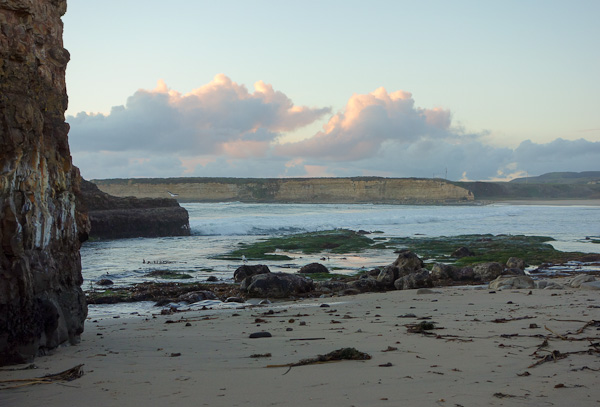 Back at Santa Cruz's Four Mile Beach here in this picture. I often think of this spot as being where my muse lives. It's near a stone tower at the south end of the beach. I always like to go here and write EADEM MUTATA RESURGO in the sand, which means "The same, yet changed, I arise again." That's an inscription on the gravestone of a mathematician, Jakob Bernoulli, who studied a famous type of spiral curve (the logarithmic spiral seen on seashells such as the nautilus, or the humble snails). It also appears in my novel Frek and the Elixir. For me, it's an encouragement for writing yet another novel. Since Frek, I tend to write in the wet sand at a beach pretty much every time I'm working on a novel. Good luck…or an invocation of the muse.
In good old California it always cools off at night. Love it when I'm out at Santa Cruz in the evening. If I'm at home, I'll often do one or two more mark-up/type/print cycles on a lounge chair in back. Obsessive cycles of work…you kind of need to get that way to actually finish a book.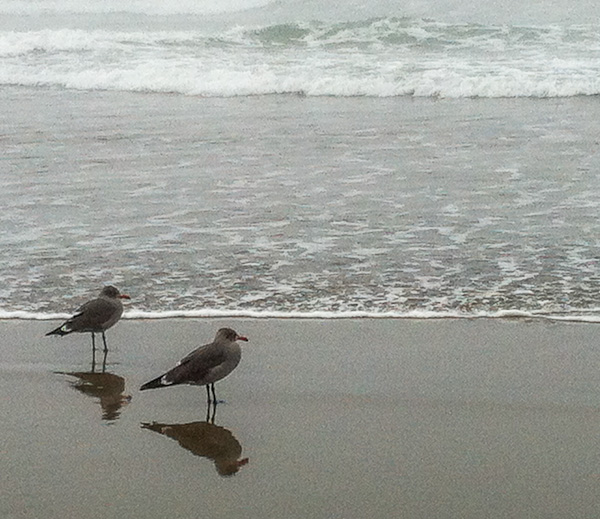 Obsessive or not, I'm really having a good time with my characters and my settings and my aliens these days. I love the things they say. And—oh those gubs! I'll miss the whole gang when I'm done. On the other hand, it's been a long haul, and I'll be glad to sail my whaling ship into port. Laden with gub oil, scrimshaw and ambergris.