March 27, 2012.
Yeah, baby. With much programming and sweat, I've turned Flurb #13 into an ebook that can be read on any ereading device—Kindles, iPhones, Androids, NOOKs, Windows laptops, iPads, whatever.
Mobi (for Kindle) and Epub (for the others) now available for free download at
http://flurb.rudyrucker.com/ebook/
Go for it!
March 23, 2012
Issue #13 of Flurb is out, with astonishing tales by thirteen writers: Albrecht, Ashby, Cha, Deitch, Garcia, Garrison, Hayes, Highsmith, Rucker, Quaglia, Salinas, Watson, What, Worrad!
This brings us into the sixth year of Flurb since the first issue, with 164 stories published in all.
Go to flurb.rudyrucker.com and be among the first of the fifty thousand or more people who'll be checking out our new issue over the coming months!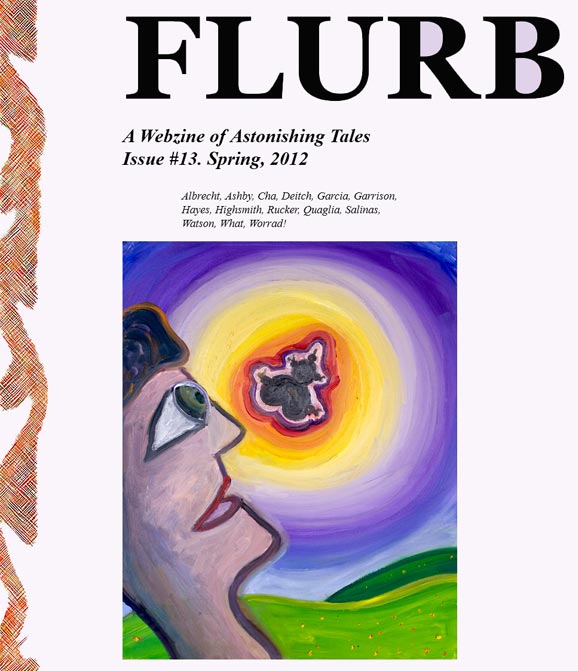 Enjoy the gnarl, dear readers, it's good for you.
And when you take a break, come back here and post something encouraging in the comments section below. Our intrepid authors need and deserve your support.