A new painting today.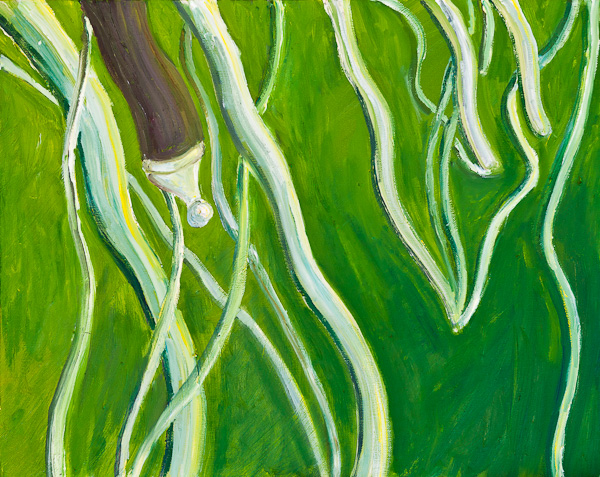 "Rigging," by Rudy Rucker, 20 x 16 inches, September, 2011, Oil on canvas." Click for a larger version of the picture.
The reflections of sailboat rigging fascinate me. I took some photos for this painting during the same session where I started Santa Cruz Harbor. Back home I copied one of the photos for this oil painting. I put on quite a few layers, and used a gel medium to emphasize the brush strokes on the masts and lines.
As usual, you can get prints or originals of my paintings at my paintings site.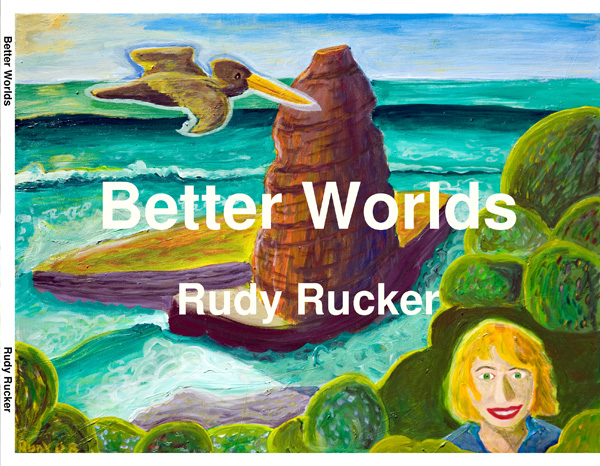 I made a new edition of Better Worlds on Lulu, with all eighty-six of my paintings thus far.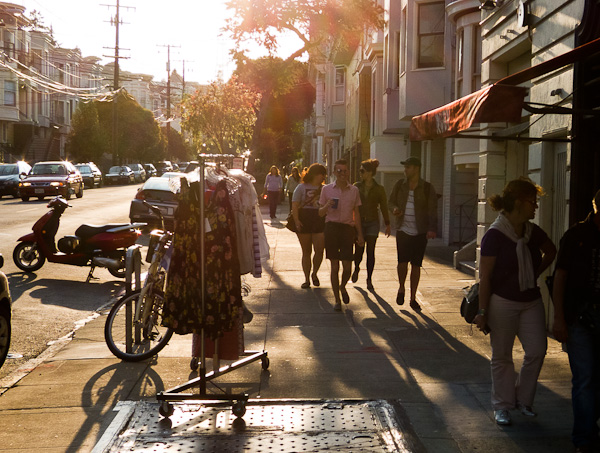 The eBook business is an ever-changing maze. I set up a page with information about links for getting eBook editions of my works. You'll notice a link to this page in the upper right corner of my blog. Feel free to suggest corrections via the comments on that page.