Issue #12 of Flurb is out, with astonishing tales by fifteen writers: Byrne, Callaway, Di Filippo, Ellwood, Gunn, Hayes, Hogan, Moore, Rucker, Salinas, Shirley, Skaftun, Sterling, Tambour, Webb!
This makes five years of Flurb since the first issue, by the way, with 153 stories published thus far.
Go to flurb.rudyrucker.com and be among the first of the sixty-five thousand people who'll be checking out our new issue over the coming six months!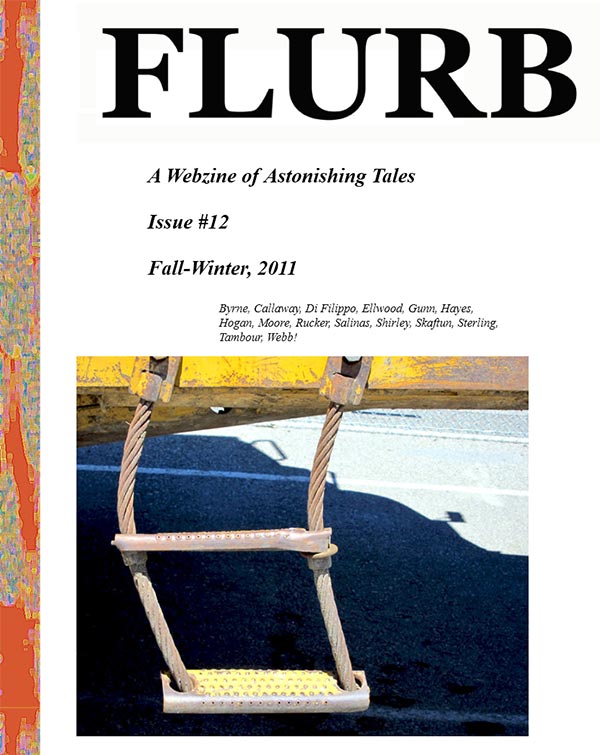 Seek the gnarl, dear readers, seek the gnarl.
And when you take a break, come back here and post something encouraging in the comments. Our authors need your support.