I've been away from the blog for the last few weeks because I was on a trip out to Wyoming and Wisconsin to visit our two daughters and their families.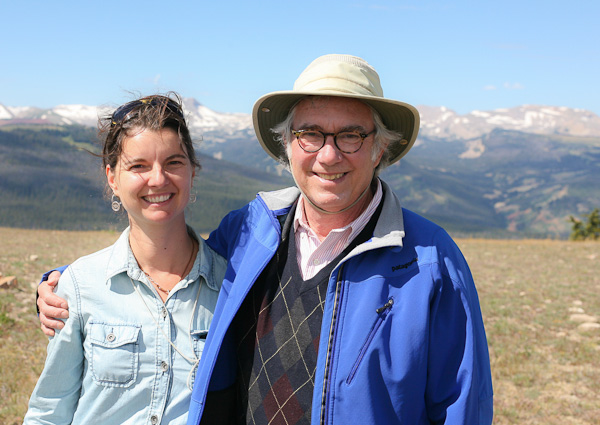 Isabel lives in Wyoming, where she runs her business, Isabel Jewelry, which exists both online and as a storefront in Pindedale, WY.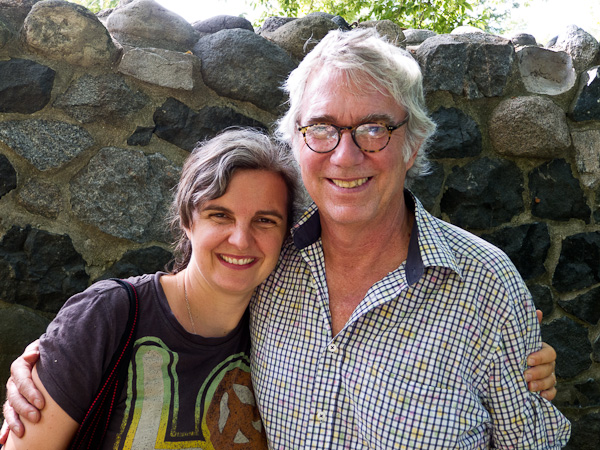 And Georgia is in Wisconsin, running her business Georgia Rucker Design, where she's mostly designing books these days.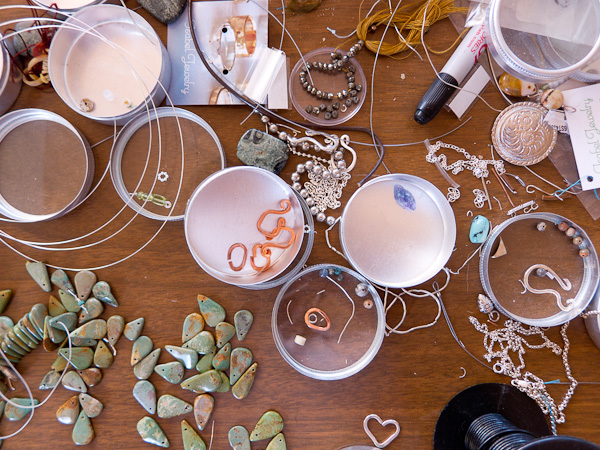 Isabel has accumulated an amazing amount of tools and know-how over the years. It's sort of alchemical, the way she turns bits of stone and metal into adornment. I've always loved cluttered workbenches.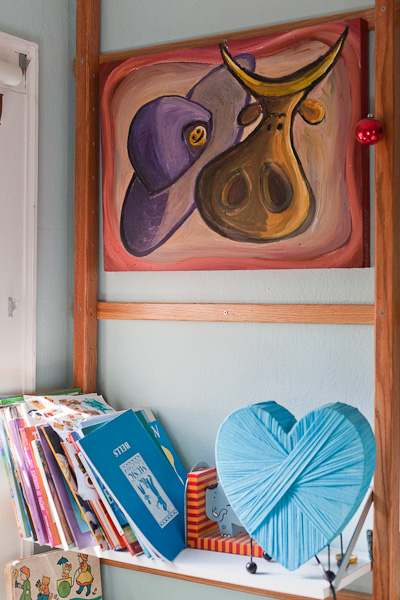 I didn't get any photos of Georgia's office because mostly we were at her house with her husband, Courtney, their two kids, and the kids' toys. I gave my little grandson that "Cow and UFO" painting I was talking about in the previous blog post. He likes it.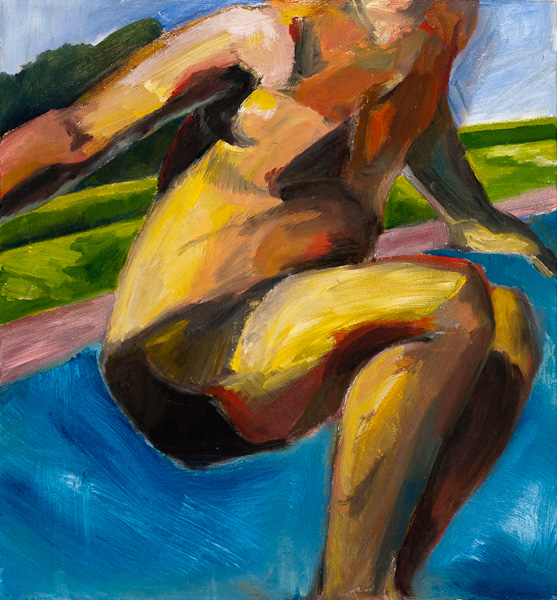 "Jumping Man," (C) Georgia Rucker, about 18 by 24 inches, oil on canvas. Click for a larger version.
I got a photo of a nice, somewhat cubist painting Georgia did of me a few years back—it's based on a photo of, she says, me in mid-air, jumping off something. I get kind of hyper when we go swimming.

"Cloud Spirits II," (C) Isabel Rucker, about 6 feet by 1.5 feet, November, 2010, Latex paint on wood. Click for a large detail view of the picture.
Isabel is a painter too, and, as well as her jewelry, she's been making fairly large paintings of clouds—the one above is called "Cloud Spirits," and is quite awesome.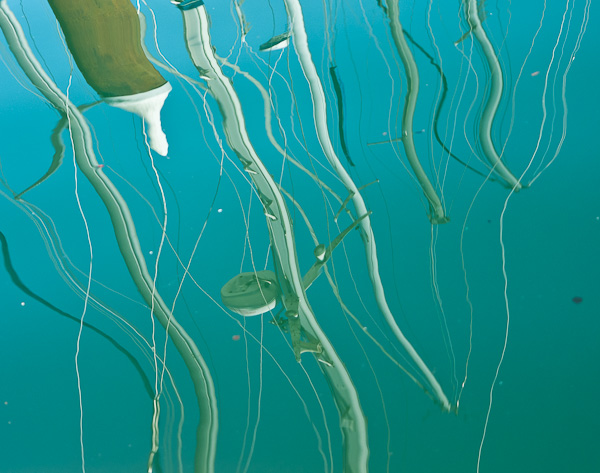 This is a cool picture of a reflection in the Santa Cruz Harbor. I think I'll do a painting from this. I already did a painting of the harbor with a young seal or sea lion, shown below.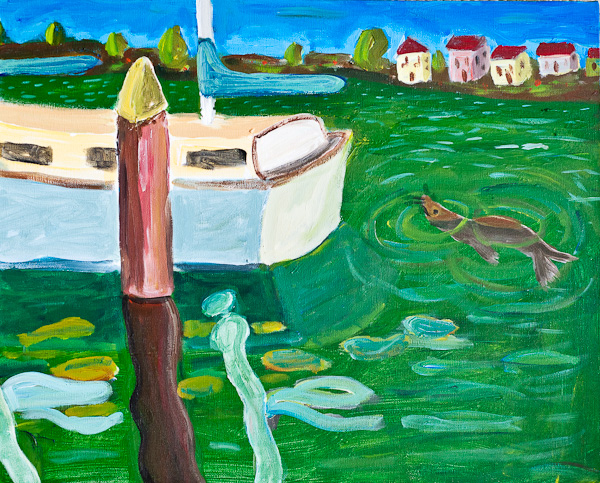 "Santa Cruz Harbor," by Rudy Rucker, 20 x 16 inches, September, 2011, Acrylic on canvas. Click for a larger version of the picture.
Now that I'm back in California, I've been putting together the next issue of my webzine FLURB. It's a doozy. I'll be rolling out the new issue early on Tuesday, September 6, when everyone's back from the beach and at their computers. I'll do a special post announcing it.