I like to use certain simple images when I'm scribbling a drawing for my children or grandchildren. Over the years, I've honed my favorites down to clean, cartoony icons—such as the "Cow and UFO" shown in my latest painting. Back to basics!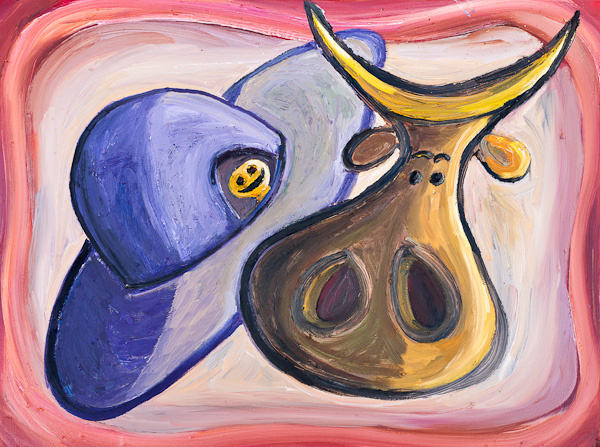 "Cow and UFO", 24″ x 18″ inches, August, 2011, Oil on canvas." Click for larger version.
More info at my Paintings page.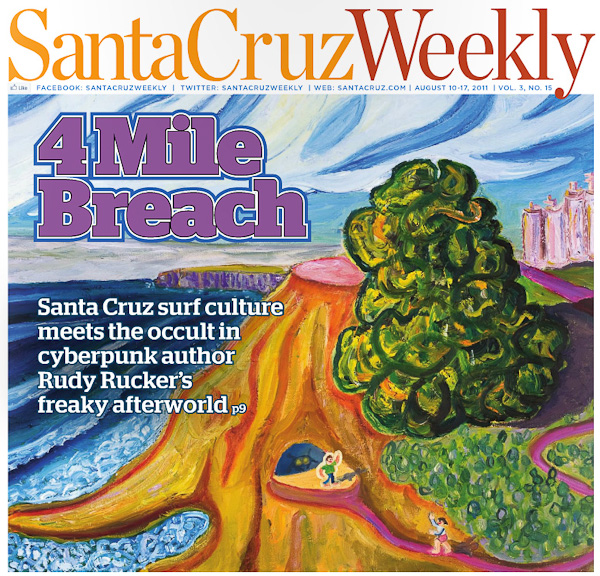 On the local publicity front, the Santa Cruz Weekly is featuring a profile of me with an excerpt of my new novel Jim and the Flims. You can find a PDF of the Santa Cruz Weekly online. It's mainly the same article as was in the Silicon Valley Metro last week, but this version features two of my Santa Cruz paintings as illos.