I'm thinking about the mathematician/computer-scientist/physicist Stephen Wolfram today, as his company just released version 8 of the Mathematica program, a multi-faceted mathematics-helper program; it simplifies and solves algebraid equations and generates very nice graphs, among otheg things. Wolfram's latest wrinkle is that Mathematica now (to some extent) understands natural language. So you can ask it, for instance, to draw something for you without having to use the precise Mathematica-language symbolism. Wolfram has a blog post about this, "The Free-Form Linguistics Revolution in Mathematica."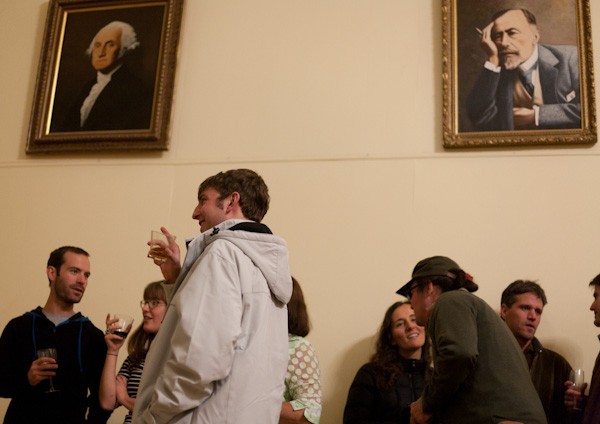 [Some of today's photos are partly drawn from a large Thanksgiving Day gathering we went to in the Mission yesterday, organized in part by my son Rudy.]
Over the years, Wolfram's had a huge influence on my thinking. Indeed, my 2006 tome, The Lifebox, the Seashell and the Soul was to a large extent inspired by Wolfram's even fatter 2002 book, A New Kind of Science
As the years go by, I'm a little surprised by how slowly our new ideas seem to be sinking in. It's as if people never will understand that a deterministic system can be unpredictable, and that computer science has pretty well established this as empirical fact. Or that natural systems in particular, being computation universal, are inherently unpredictable. So the media is always furiously casting about for the proximate cause of the latest disaster.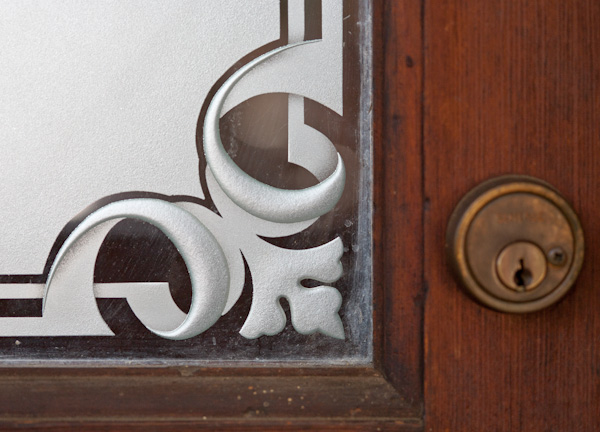 Re. my impatience, Wolfram recently emailed, "It will come. But I think the bigger the concepts, the longer the time needed for humans to absorb. So we're mostly just learning that these are in fact big concepts (even though to you and me they now seem pretty obvious)…"
For today's post, I thought I'd summarize Wolfram's tenets once again, drawing on a version that I recently wrote up for my forthcoming autobiography, Nested Scrolls: A Writer's Life. The context of this passage is that I'm recalling my mixed success in proselytizing Wolfram's teachings, as presented in his New Kind of Science book. Some audiences had been actively hostile.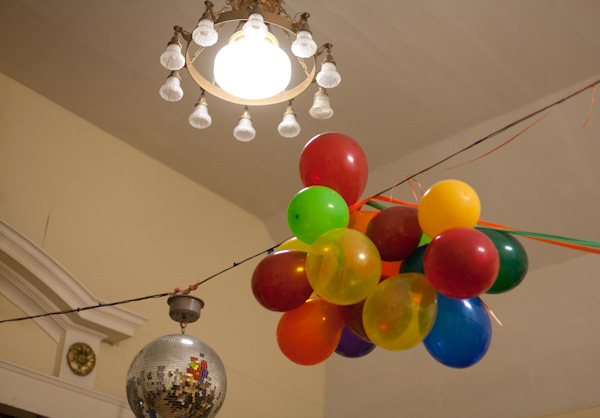 First of all, Wolfram was arguing that we can think of any natural process as a computation, that is, you can see anything as a deterministic procedure that works out the consequences of some initial conditions. Fine. Instead of saying the world is made of atoms or of curved space or of natural laws, let's see what happens if we say it's made of computations. This notion gets some people's goat, but if you've hung around computers a lot, it seems semi-reasonable.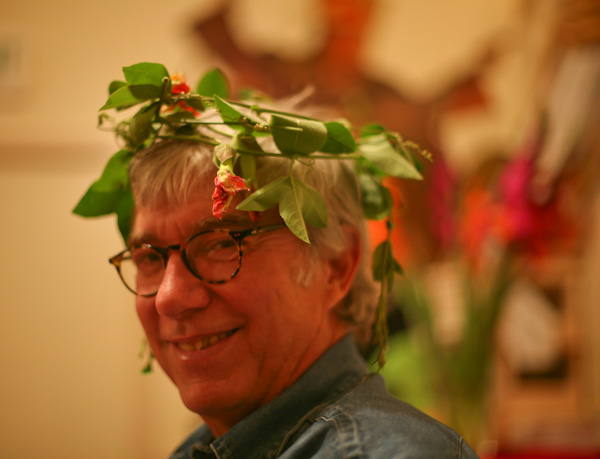 Secondly, Wolfram made the point that, by studying cellular automata, he'd learned that there are basically three kinds of computations. The simple ones peter out or repeat themselves. The pseudorandom ones generate a seething mess. And the interesting computations lie in between. They generate patterns that seem to have some kind of structure to them, but they don't repeat themselves or turn boring.

This second idea is simply a taxonomic observation about the kinds of things we find in the world. The in-between computations are akin to what we might earlier have called chaotic processes. I myself came to call them "gnarly computations." So, if everything is to be a computation, then pretty much all of the interesting patterns in nature and biology are gnarly computations. Fine.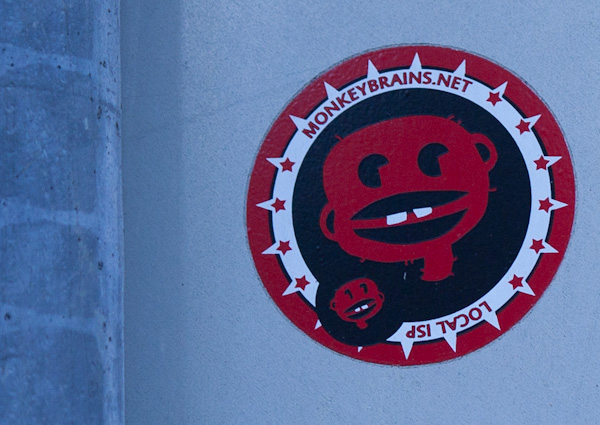 Thirdly, Wolfram argued that all gnarly computations are in some sense equally powerful, that is, given enough time and space, any given gnarly computation can in fact emulate any of the others. If everything is an equally-powerful computation, then we're all in some sense the same.

Note that a computer doesn't have to be made of wires and silicon chips in a box. A cloud can emulate an oak tree, a flickering flame can model a human mind, a dripping faucet can behave like the stock market. And we're not talking about vague, metaphorical resemblances here, we're talking about mathematically precise bit-for-bit representations. (I wrote about this idea in my recent pair of novels Postsingular and Hylozoic.)

For someone who'd become as steeped in computer science as I had, this third point also seemed reasonable, but outsiders had trouble making sense of it—and in their confusion, many of them grew angry.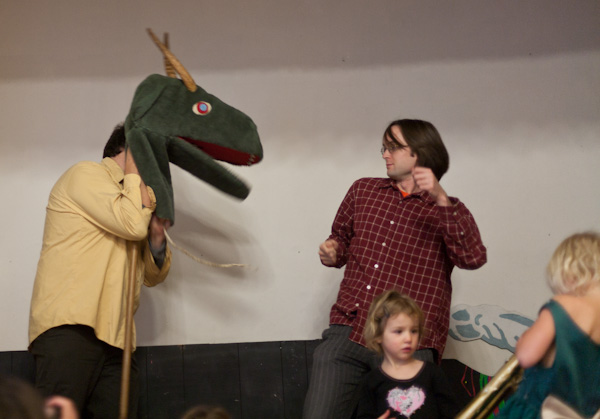 Fourthly, Wolfram said that gnarly computations are unpredictable in the specific sense that there are no quick short-cut methods for finding out what these kinds of computations will do. The only way, for instance, to really find out what the weather is going to be like tomorrow is to wait twenty-four hours and see. The only way for me to find out what I'm going to put into the final paragraph-sized "scroll" of Nested Scrolls is to finish writing the book.

Wolfram's fourth point is very nearly provable on the basis of some well-known theorems from computer science but, again, many scientists don't like it. They still subscribe to the pipedream of finding some magical tiny theory that will allow them to make quick pencil-and-paper calculations about every aspect of the future. They haven't taken to heart the essentially chaotic nature of the world. We can't control; we can't predict—but even so we can hope to ride the waves.