From 1967 to 1972, I was in grad school at Rutgers University in New Brunswick, New Jersey, getting a Ph.D. in mathematics. I was in love with the then-new medium of underground comix, and I started drawing some of my own. Most these appeared in the Rutgers campus newspaper.
For the sake of lifebox-building and mind-preservation, I just made a Wheelie Willie page that has eleven of my strips in small and large formats.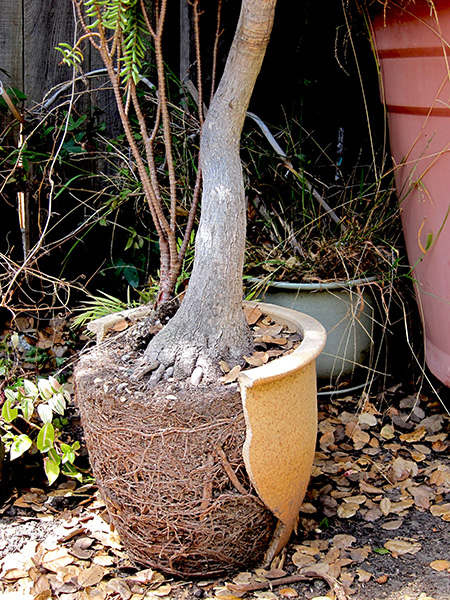 As a taste of what you'll find there, here's one of my later Wheelie Willie strips that appeared in my non-fiction book, Infinity and the Mind.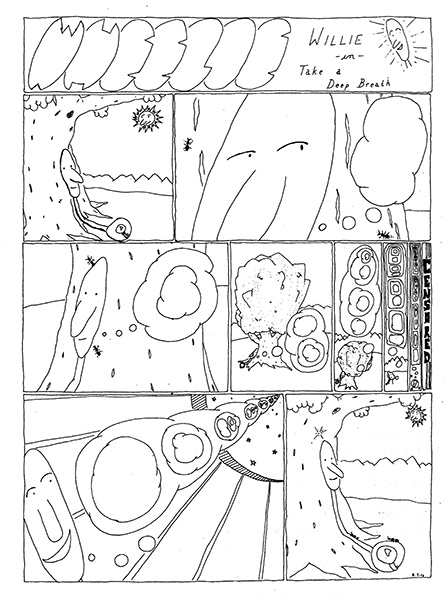 Wheelie Willie in "Take a Deep Breath," drawn March, 1978, appeared in Infinity and the Mind, 1982, p. 46. Click for larger version.
I drew "Take a Deep Breath" in Geneseo, New York, around March, 1978, right when I was finding out that, thanks to budget cuts and academic politics, after six years I was going to be fired from my first teaching job. I'm Wheelie Willie here, sadly but contemplatively leaning against a tree. I have my vision of an infinite set of possible thoughts about nothing, and when I'm done, ants have crawled onto my tire and my tube-like body. The philosophy of mathematics has made me happy.
And, as I say, there's more on my new Wheelie Willie page .