This weekend I had the closing party for my art show. The SF in SF group organized a reading that night as well, featuring me and Michael Shea. I read I from my new cyberpunk omnibus, The Ware Tetralogy-—consisting of my four novels Software, Wetware, Freeware, and Realware. I made a podcast of my part; I'm reading from the classic "monkey brain feast" scene from Software, and Sta-Hi Mooney's introduction to the drug merge in Wetware. Click on the icon below to access the podcast via Rudy Rucker Podcasts.
A couple of my old software engineering students from San Jose State showed up for my art show parties, below we see Jason Tong and Alvin Cho at the opening party. Videogame coder Leo Lee was there for the closing.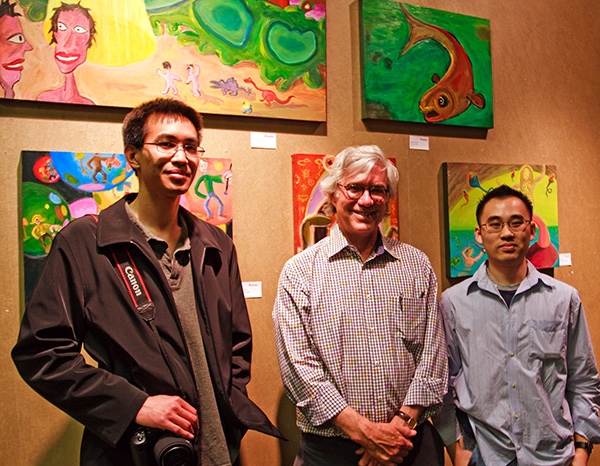 So now I'm back to working on a couple of short stories and doing a little painting and computer art.
Last night I made a video of a zoom into the quintic "Rudy Set." There's a cute little standard-shaped Mandelbrot bud down inside the details (shown at the end of today's post). And I made another, maybe better, one on May 28, with a zoom past the Heffalump inside the quartic "Rudy Set," I won't embed it, but here's the YouTube link.
I explain the fractal in in my long post "Rudy Set" as Ultimate Cubic Mandelbrot Set. Quartics & Quintics — the short address for this ever-expanding post is www.tinyurl.com/rudyfractals.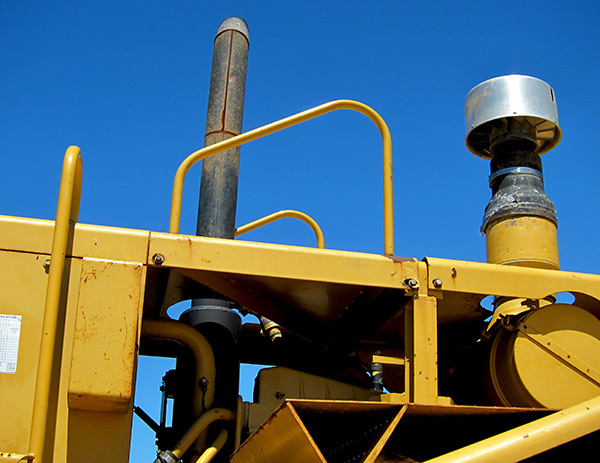 What else? Sylvia found a page of funny words relating to gnarl on the Urban Dictionary site.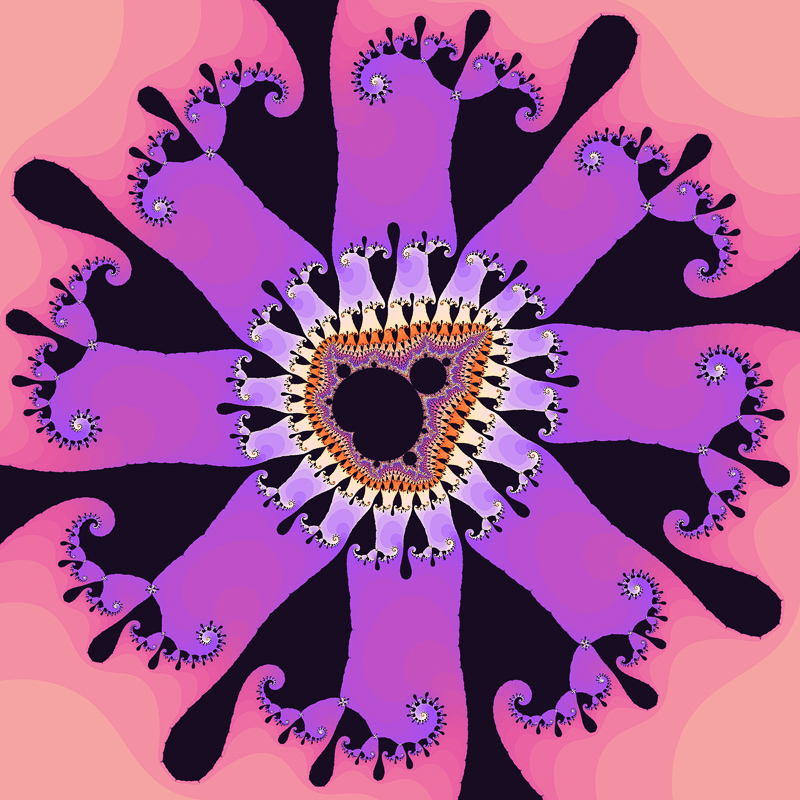 May the 'brot be with you.