We settled into the Casey House in Melbourne. It was an elegant 1864 townhouse near Fitzroy Park, owned by an 80-year-old woman who lives in Sydney, in another of her properties. This place was originally built by an eminent Melbourne painter, and passed into the hands of Lord Richard Casey (1890-1976).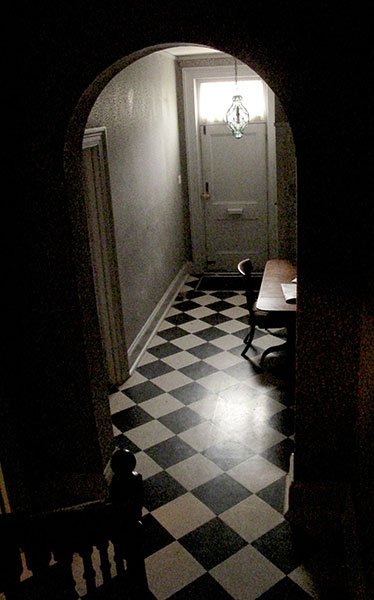 [Spooky front hall.]
He was born rich, and active in Australia politics—in the 1960s he was the Governor-General, that is the representative of the Queen of England. The present owner is Lord Casey's daughter. She hasn't removed the family furniture, books, art, and knickknacks.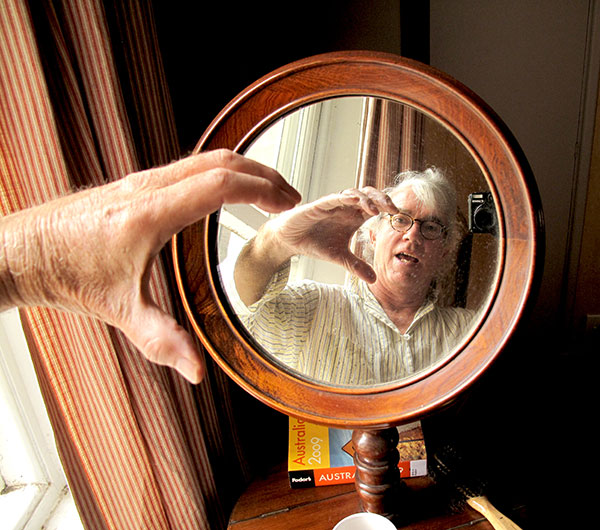 [Lord Casey's shaving mirror.]
The property manager is instructed to rent the rooms only to artists, on a short-term basis. Leon's partner Yolande knew an artist who'd roomed here, and she had the idea of getting us in. The rent is only about $70 per night. It's very cool to be living here, it's like being in an old movie. I have a great shaving mirror.
The bedroom doors don't lock, and in the bedroom next door is a who's here for the same conference on media art that I've come for. It's like being in a grad school dorm.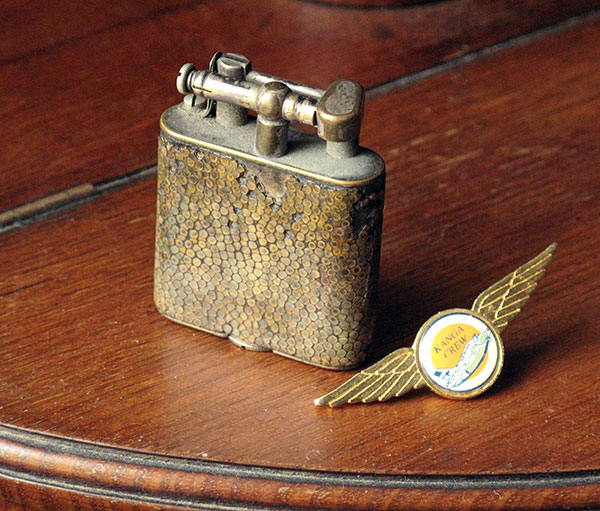 [Lord Casey's lighter and a "Kanga Crew" pin from an airline.]
The cupboard in our room has a shelf filled with various personal possessions of Lord Casey. And ivory handled hairbrush, a case with small mustache brushes, a silver egg cup, a marvelously intricate brass cigarette lighter with green lizard hide wrapped around it. I'm half-tempted to take a souvenir, but I feel it would be too risky to taunt the spirits of the dead. The house does have a haunted feel.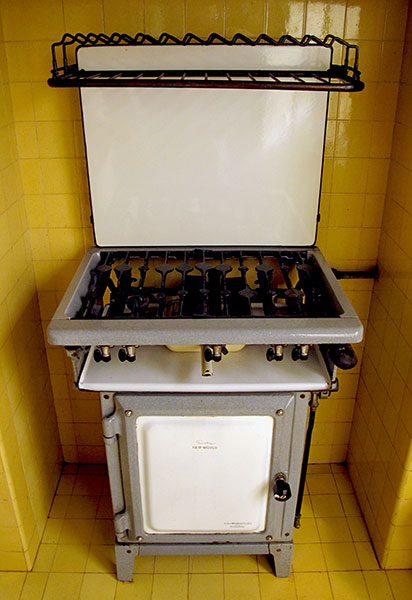 [Icon-like stove in the old kitchen.]
I can see using this place in my novel-in-progress, Jim and the Flims. I want to put in a scene where Jim's not-really-a-friend Skeeves finds the golden sarcophagus of Amenhotep I with the bodies of Weena and Charles inside it. I figure the sarcophagus could be on the locked third floor of the Casey house, in an abandoned painting studio, beneath a skylight, it's polished surfaced reflecting the slow play of the sky.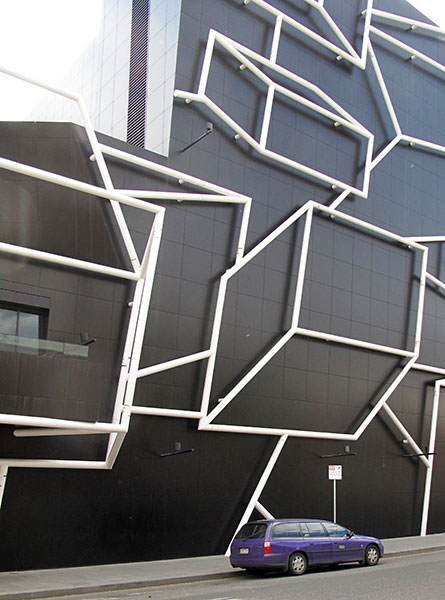 I had three talks scheduled in Melbourne, each one different.
The first two talks were at the Burwood campus of Deakin University in Melbourne, and the third was with Leon Marvell at the "Re:Live" conference on Media Art at the Victorian College for the Arts.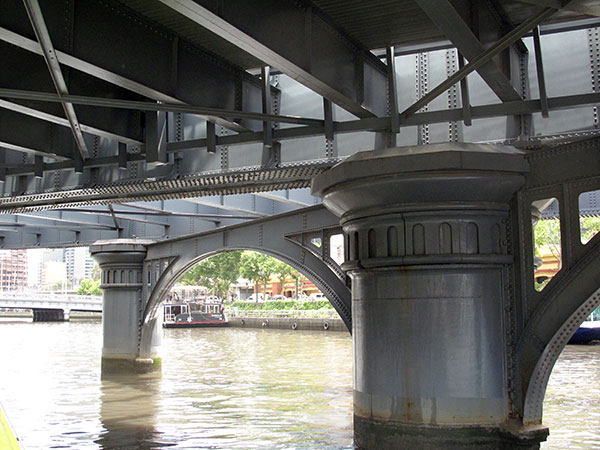 Talk 1: "My Life as a Writer". I was more than prepared for this one, having just finished my third draft of my autobiography, formerly called Nested Scrolls and currently entitled Rudy the Elder.
Talk 2: "Life is a Gnarly Computation," was a talk I've given before. I connected with a fractal artist fan of mine online who lives in Melbourne, Mark Townsend, and he met me to ride out to the talk with me. He worked on a fractal flames program called Apophysis, based on another fractal program by yet another friend of mine, Scott Draves, who used to hang around San Francisco doing shows, he called himself Spot. The worldwide network of SFictional computer pioneers!
Talk 3: My conference talk with Leon, called, "Lifebox Immortality … and How We Got There." I spoke extemporaneously and Leon read a paper aloud. We had two Q&A sessions, one after each of our talks, it was good. Leon's talk had a passionate, mystical tone. I should also mention the Melbourne SF fan, Tony..who came to all three of my talks. Good on ya, Tony!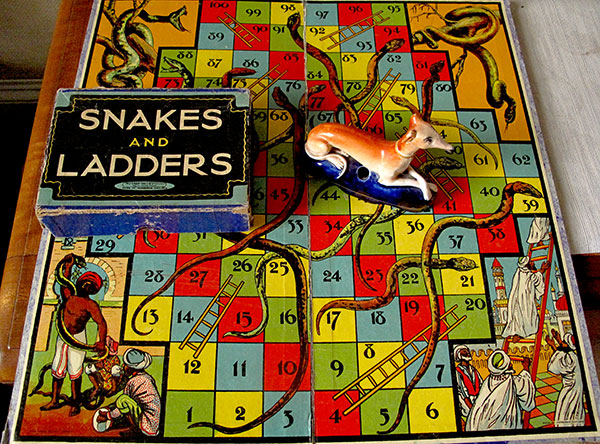 [Old board game in Lord Casey's house.]
I got a couple of SF ideas while answering the questions at the Lifebox presentation. Like, what if your lifebox becomes so good at emulating you that it starts getting hired for your speaking gigs instead of you? And what if your lifebox becomes corrupted, seeming to reveal unsavory (and heretofore unknown-to-you) details about your life. And then maybe there's a blowback effect whereby you in fact begin making those nasty aspects of your re-edited life come true.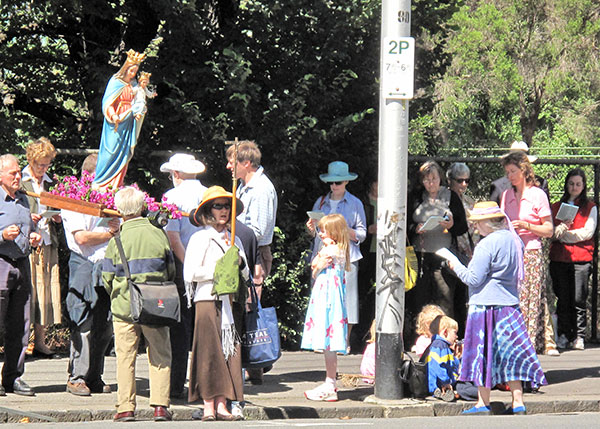 [Pro-life demonstrators outside a Melbourne fertility clinic.]
Sylvia pointed out that a lifebox would be more engaging if it remembered the individual interlocutors. This would be feasible—the lifebox could create mini-lifebox models of the people it talks to, remembering their interests, perhaps interviewing them a bit, and never accidentally telling the same story twice—unless prompted to.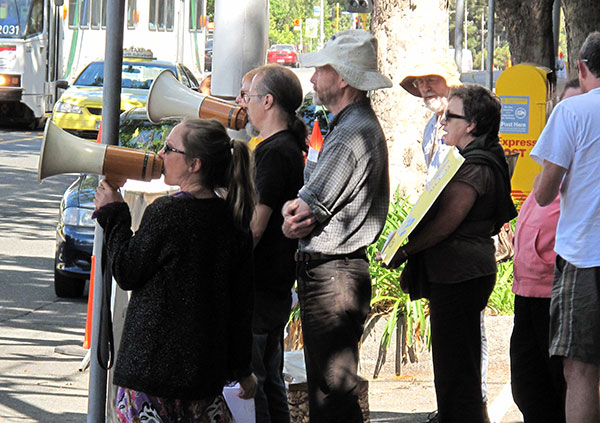 [Pro-choice demonstrators on the other side of the street, outside the same Melbourne fertility clinic.]
By the way, I don't think it would be that hard to train a computer program to act as a reasonably good interviewer. It could start with data on the interviewee, and mine a list of topics. As the interview progressed, the agent could hark back to things that had been mentioned, or create questions pairing together things that had been mentioned. Now and then the interview agent could throw in a somewhat random or even dadaistic question. As often as I've been interviewed, I well know that the interviewers often don't bring much intelligence to bear upon their questions.