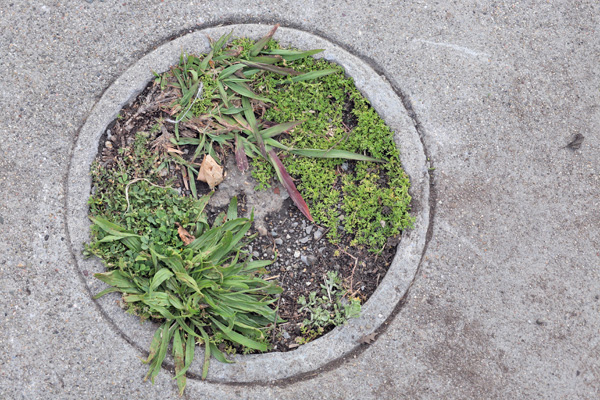 I'll be leaving the Rudy's Blog planet for the last two weeks of May—
—because I'm going to be a guest blogger on BoingBoing from Monday, May 18, 2009 to Saturday, May 31, 2009. I'll try for one or two posts a day over there.
It would be nice to have some cool links, so do email suggestions to me, preferably with a subject line of "boing link." I figure that regular readers of Rudy's Blog might have a notion of what kinds of links interest me…

The guest blog stint is mainly to promote my new novel Hylozoic, which is already printed and goes on sale May 24, 2009. I'd like to get some good sales for this book in order to help me continue getting published by a strong mainstream press like Tor.
I'll be doing a few readings for Hylozoic around the SF Bay Area in early June, you can check a list of the readings on my publisher's site.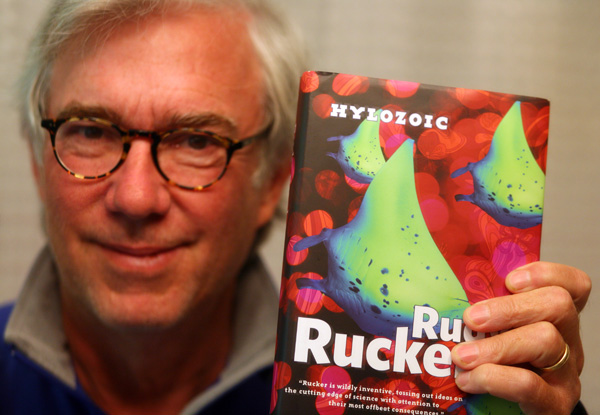 I already got a couple of good reviews for the book, by the way:
Rucker's yarn of a future where everything—animals, rocks, the planet Earth—is conscious, telepathic and often irrepressibly chatty. Rucker's approach takes a high-comic trajectory with a satirical edge… Serious, uproarious fun, with brain-teasers and brilliant ideas tossed about like confetti.
— Kirkus Reviews.
Bristling with cool ideas, bizarre but witty formulations and neologisms, Carrollian mathematical/logic puzzles, gnarly tech applications and gonzo speculations, wicked satire, hot sex, nasty aliens, anarchic plots, and psi powers … Rucker juggles the disparate elements of his plot with the zany aplomb of the Flying Karamazov Brothers. His vision of the future is a hopeful and inclusive one—and one hell of a party.
— Locus
Long time readers of this blog will remember that I painted a triptych to help gear up for writing Hylozoic, as shown in the image below. On the left, that 's Thuy Nguyen with the pigtails, catching sight of the nasty, subdimensoinal subbies. In the middle, that's an alien flying manta ray called a Hrull, about to swallow Hieronymus Bosch. On the right, that's Thuy and Jayjay flying towards the top of a transfinite beanstalk. (I'll be posting a bigger version of this image over at BoingBoing next week.)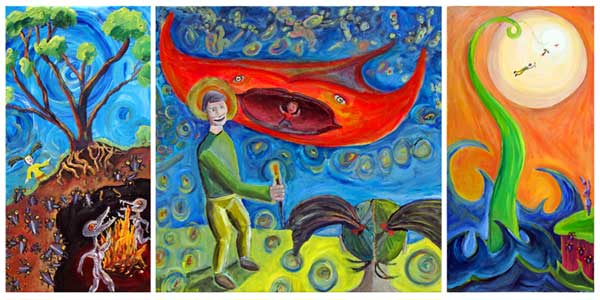 Clearly any reasonable person would want to order a copy of Hylozoic today!