A couple of weeks ago, I did a one and a half hour long phone interview with my favorite computer scientist, Stephen Wolfram. He's about to launch a new web product called Wolfram|Alpha. It's a little like a search engine, but unlike an old-style search engine, it does deep background computations in order to calculate the answers that you might actually be looking for.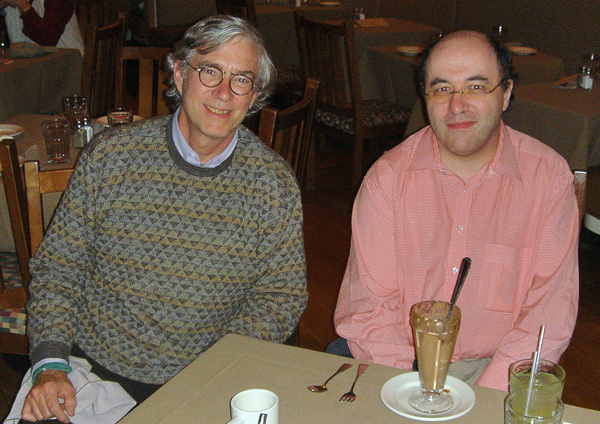 My written article based on our interview went live today in a cool new webzine called H+ Magazine . H+ is edited my no less a cultural hero than my old pal R. U. Sirius of Mondo 2000 fame. Nuff said!
Go read the article online: "Wolfram|Alpha: Searching for Truth."

To further sweeten the infodump, Stephen taped our phone conversation and edited it down to a 65 minute podcast which H+ Magazine has posted as well. You can click on the icon below to access this podcast via .