I finished a new painting today, "Pig Surprise," 40 inches by 30, acrylic on canvas. Or maybe the title should be Tax Time!
I started out with random blotches of paints, and then I started seeing some images. At first I had the picture rotated 180 degrees from this, and the yellow stuff was fire, and the red disk was a setting sun. But that looked dull. So I turned it the other way, got a claw…and added pig snout and ears. Pig Surprise! Poor pig.
Actually I got the title for this picture because when I went to Big Sur last week, my daughter Isabel was teasing me, and said I was going to Pig Sur. A real pig sur prize…
As always you can find more info about my paintings at my Paintings page…prints, note cards, originals, and a book of the paintings are all for sale.
As I mentioned in a post the other day, I'm thinking about having a little green goblin in Header's skull in Chapter Four. I want to have a creature living in his head and controlling him, but a green goblin seems too much of a default choice, that is, too much like a golden age Kelly Freas image of a Martian. Not that I don't love those images…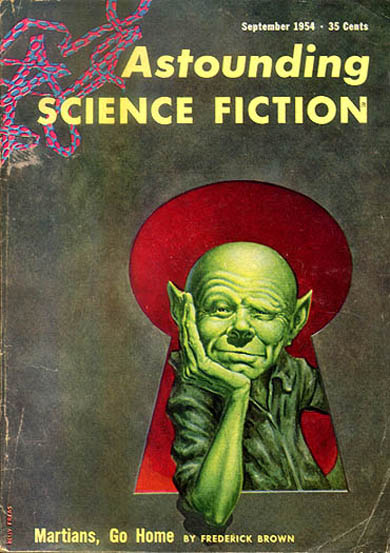 But I had some ideas for making it a little new.
First of all, don't call it a goblin, call it a voor. Somehow I'll need a way for the voor to take physical residence inside people's heads. I'll mention that the body of the voor's previous host has no brain at all. He's not exploded or anything, but his skull is empty.
Second , suppose that I do want a little green man with a gnome look—this makes sense, as a gnome resembles a bald old person, and old age is one of the subtextual themes of this novel. I have a vision of my voors in armies and in underground cities like in, yes, Lord of the Rings. But just to warp it a little, suppose I give each voor an extra pair of arms to suggest a six-legged ant-like quality.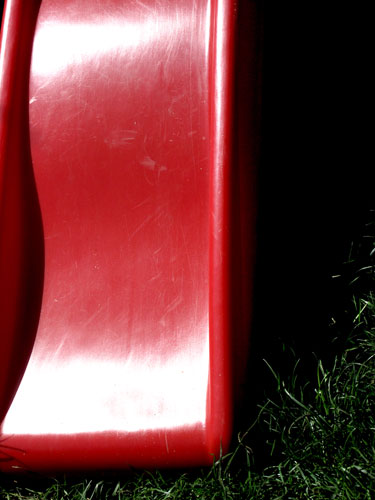 Third of all, I'll give the voors a superpower that's along the lines of the implicit biotech in my existing menagerie of space-bending jivas and colony-organism shapeshifting yuels.
To wit, I'll suppose that a voor is like the Plastic Man cartoon character, who can change his body shape. Unlike the yuels, who are colony organisms, the voors can't completely change their shape and color, it's more that they can change the sizes of their parts. They do this via a jiva-like technique of space manipulation. Note that, by the way, jivas can change their own size via space manipulation, so the skills of the voors and the jivas are similar. Perhaps voors are dark-side jivas—comparable to how devils are sometimes regarded as fallen angels.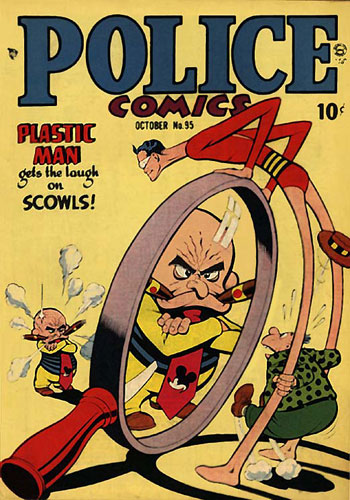 I'm thinking of the 1940s comic Plastic Man by Jack Cole, by the way. Art Spiegelman and Chip Kidd co-edited an interesting art book about this strip, Jack Cole and Plastic Man: Forms Stretched to Their Limits .
And the character is mentioned (as Plasticman) in Thomas Pynchon's Gravity's Rainbow:
"Four-color Plasticman goes oozing out of a keyhole, around a corner and up through piping that leads to a sink in the mad Nazi scientist's lab, out of whose faucet Plas' head now, blank carapaced eyes and unplastic jaw, is just emerging. 'Yeah. Who're you, Ace?'" (p.206)

And later in Pynchon's novel, in the gloomy twilight of the tale, "Plasticman will lose his way among the Imipolex [plastic]chains, and topologists all over the Zone will run out and stop payments on his honorarium checks" (p.752)
The topologists are upset, you understand, if Plastic Man becomes no longer "perfectly deformable."