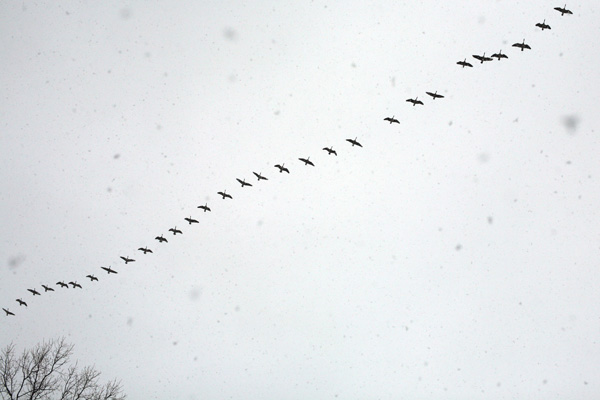 Another day in Louisville. I've come to rest here, like a fishing float in an eddy of the Sargasso Sea. Overhead fly the honking geese, blurred by the falling snow.

The long barges putt up the Ohio River, passing through the locks of our Falls City.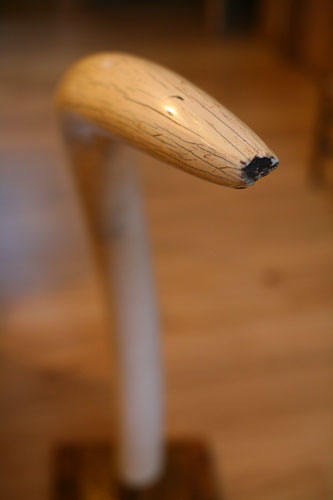 Disguised as an elephant tusk, the Great White Worm sniffs the air for the scent of humans.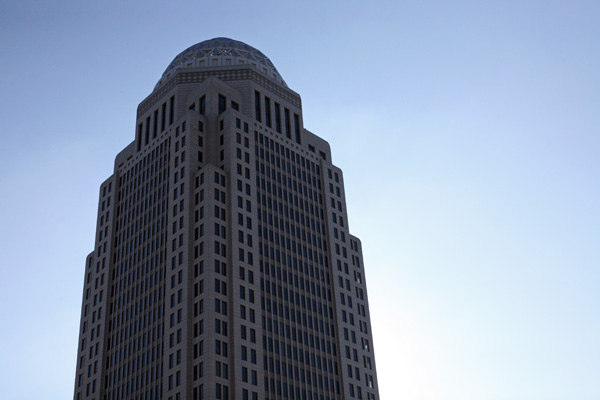 This morning I got together with two brothers that I knew well in high school, Phil Ardery and Joe Ardery. They were in the Chevalier Literary Society with me—a Louisville social club. Phil is a year older than me, Joe two years younger. Great guys with brilliant minds, a thrill to meet with them after all these years. I met Phil for breakfast in a Steak'N'Shake coffee shop on Bardstown Road.
And then I dropped in on Joe where he works in the offices of a legal firm housed in an sinister-looking monolith downtown—it looks like a building that one of Superman's rivals might have his lab in. One day Joe will rule the universe…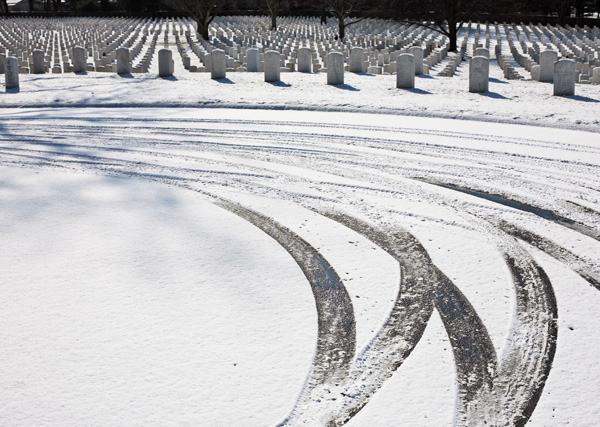 On the way back out to my brother's farm, I stopped by the Zachary Taylor military cemetery, which lies about half a mile from the house where I grew up—which is on a street named, synchronistically, Rudy Lane.
Even now, more than fifty years later, I still have dreams about the Z. T. Cemetery, not exactly nightmares. In the dreams its surrounded by high hedges. Sometimes I'm just trying to go in, or peering down the paths. Sometimes the dreams lead to endlessly unfolding phantasias with infinite regresses of casket doors. I used a sequence like that at the start of my novel White Light.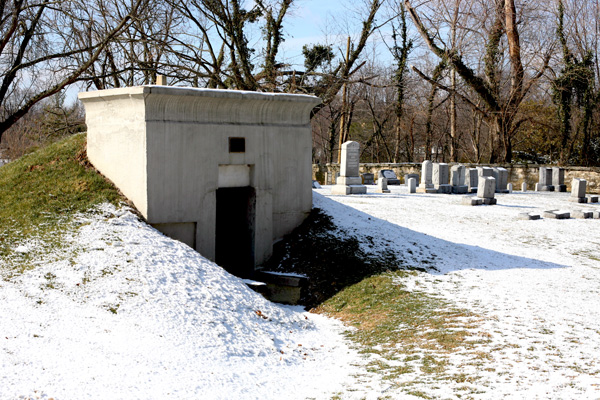 Our 12th President, Zachary Taylor himself, is buried here, you understand, and you can see his stone sarcophagus through a glass door. As I imagine it, I rip off the top, and there's another lid and another and another, all the way down. The tumulus depicted above was his original grave.
I used this spot in my Louisville novel, The Secret of Life. That stone wall in the background is where my hero finally confronts his fellow aliens, who have marooned him here, disguising him as a human. (The high-school state of mind in a nutshell.)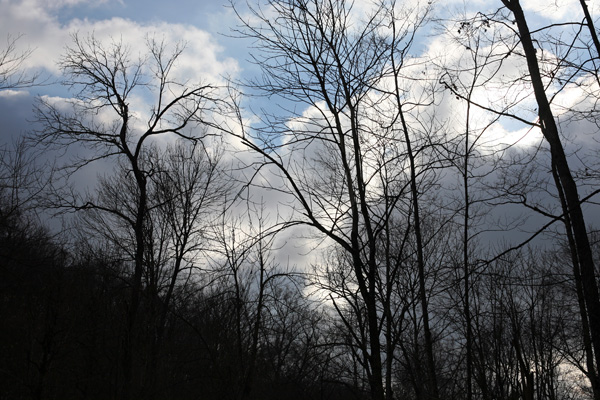 In the afternoon, I was back to wandering in the woods with Ziggy the dog. There's something so atavistically familiar to me about the patterns of the bare Kentucky trees against the sky. These are, after all, very nearly the first shapes I ever saw.