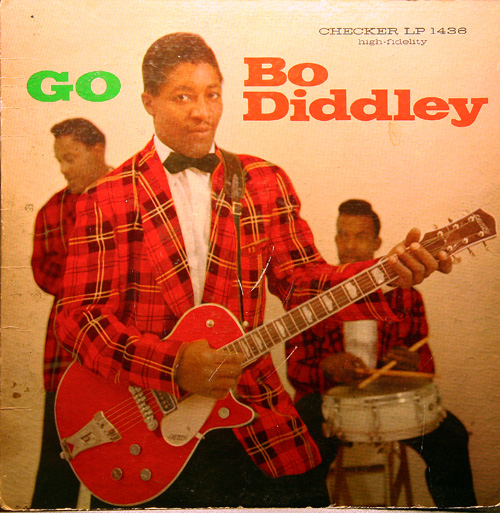 Good old Bo Diddley. His were the first record albums I ever bought, back in St. Matthew, Kentucky in the very early 1960s. My friend Niles and I treasured them.
I saw him in Louisville in 1963 with Niles at the Kentucky State Fairgrounds in a rock show, and with Sylvia in San Francisco in 1989 at a club, in San Jose in 1994 at a club with Ronnie Wood, 1998 San Jose Blues festival) and in 2000 in a club, and in Saratoga with my daughter around 2005.
Go, Bo Diddley!
I wrote a scene in my autobiographical UFO novel, The Secret of Life about seeing him at that show in Louisville, 1963.
[Video of Bo Diddley playing "Bo Diddley" on a 60s TV show.]
"You do know who Bo Diddley is, don't you, Dee?" They were on their way to a holiday-weekend rock and roll show at the Kentucky State Fairgrounds.

"He had that hit on the radio. Hey, Bo Diddley."

"And the new one. You Can't Judge a Book by Lookin' at Its Cover. He's the best. He even builds his own guitars. You know I have four Bo Diddley albums at home, Dee?"

"That many! Tell me about the deeper meanings of Bo Diddley, Conrad." Dee looked pretty good tonight. She wore a thin white cardigan, and a print dress with a Villager collar. Usually she wore sweatshirts.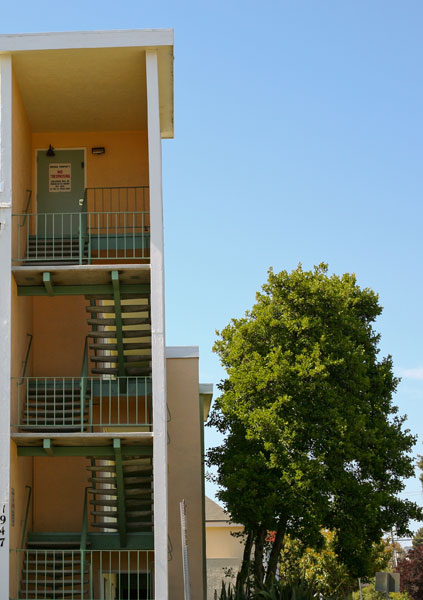 [Click for Audio of Bo Diddley playing "Crackin' Up."]
"Well, my favorite song of his is called Crackin' Up. It goes like this."

Conrad proceeded to sing the first few lines of the song, capturing the sense, if not the exact sound of Bo Diddley.

He sang it loud, with just the right number of dit-duh-duh-dit-duuh-dit-dit-dits, his voice rising to a hoarse shout on the last line "You crackin' up."

"What's buggin' you?" said Dee repeating the line from the song. "I should play that for my parents." Dee's father was a career engineer for GE. He and his family were due to be transferred out to California in only one month. Conrad's family was moving at the end of the summer. It was all ending fast.

"I first got that record when I was fourteen," said Conrad. "I remember listening to it one day; it was the day that I really got the idea of rock and roll. I was alone at home, and I put on Crackin' Up real loud, and I went and stood in front of my parents' full-length mirror and danced a little, singing along, you know. As I watched myself, I realized that someday I'd be cool."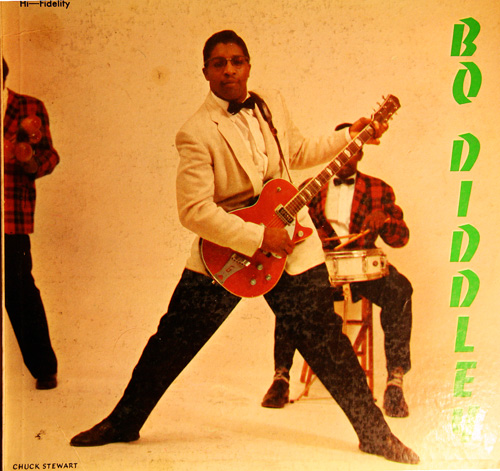 Suddenly, finally, Bo Diddley and his band were out on the stage, red sequined tuxes and all. Conrad dragged Dee back to their seats. Diddley struck up a steady chicken-scratch on his git-box and began trading insults with his drummer.

"Hey."
"What dat."
"I heard yo' daddy's a lightbu'b eater."
"He don't eat no lightbulb."
"Sho' 'nuff."
"Whaah?"
"I heard every time he turn off the light, he eat a little piece!"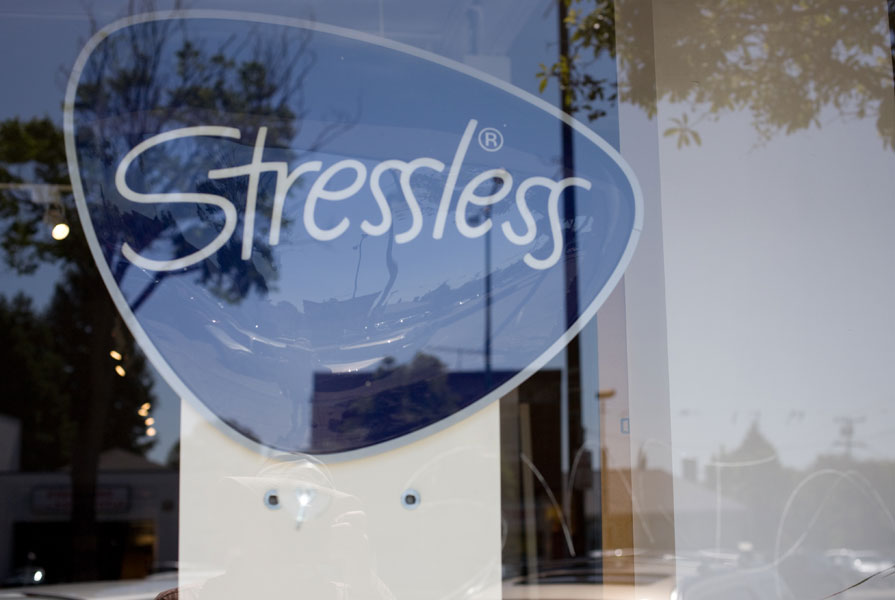 Now the band was blasting an old tune called 'Deed and 'Deed and 'Deed I Do, with the incredible Diddley sex-beat, and over it, the soaring alienation of Bo's strange, homemade guitar. Bo Diddley, the man, right there, in the flesh, black as they come, sweating and screaming—for a few minutes, Conrad forgot himself entirely.

Bo Diddley was the last act before intermission, and Conrad hurried down behind the stage to get a closer look at his hero. Incredibly, Bo Diddley was right there, standing around talking to some black women. He was shorter than he looked on the stage, and uglier.

"Are you Bo Diddley?" blurted Conrad, pushing his way forward.
"Yeah. I'll do autographs after the show."
"Can I shake your hand?"
"All right."

They shook briefly. It was incredible, to be touching the actual meat-body, the actual living person that made the music Conrad loved so well. During the moment he touched Diddley, everything seemed to make sense. And then the moment was over, as usual, every moment over, over and over again.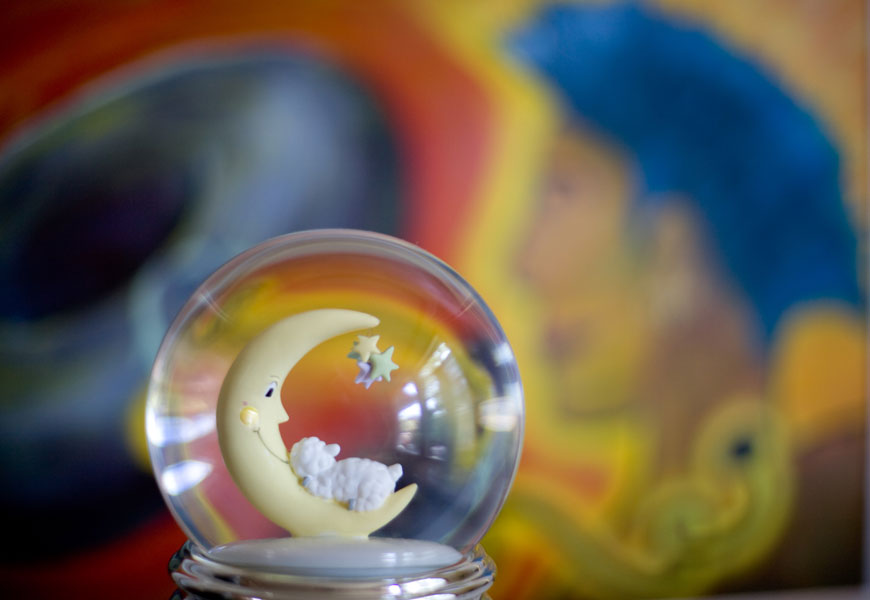 They went halfway up the dark bleachers behind the stage and passed the bottle around. For some reason, Conrad was feeling a little desperate. Hank started talking. He was all worked up.

"Bo Diddley is right here, and all these crazy blacks are having a good time. Jesus! The sixties have begun! Why should we be all white at college and learn stuff to be faceless Joe bureaucrat with kids like us? I want this summer to last forever!" Hank trumpeted briefly with his lips. "I want to be black, I want to go hood!"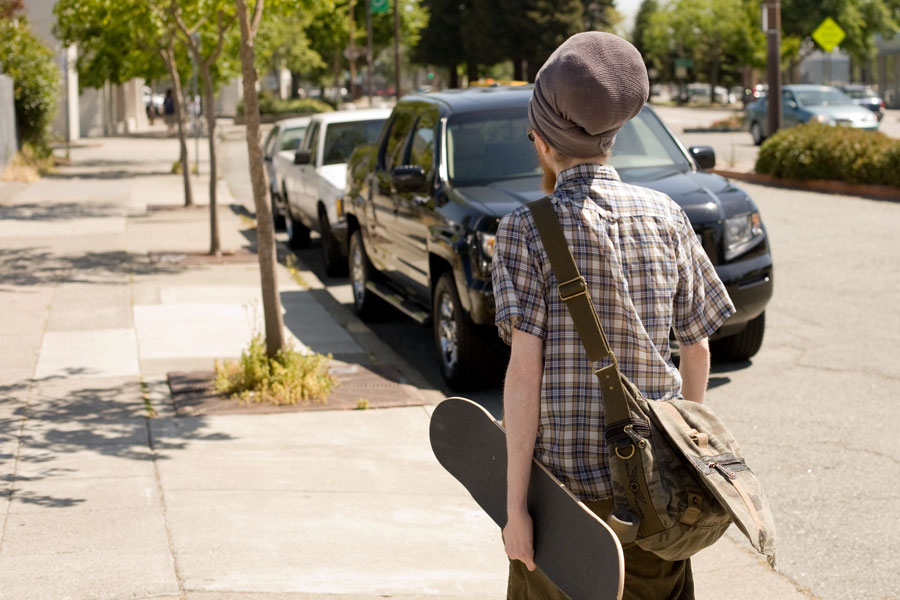 They stood there for a few minutes, leaning on a railing, Conrad staring upward, mouth open, staring up at the spot high overhead, in search of the Secret, the Answer to a Question unnamed, the Question whose annihilation is, in some measure, the Answer, for a time at least, though, no matter what, the Question always returns, making a mockery of yesterday's Answer, but just here and now, at the Kentucky State Fairgrounds, July 5, 1963, Conrad has it, Conrad knows . . .

—Quotes from Rudy Rucker, The Secret of Life