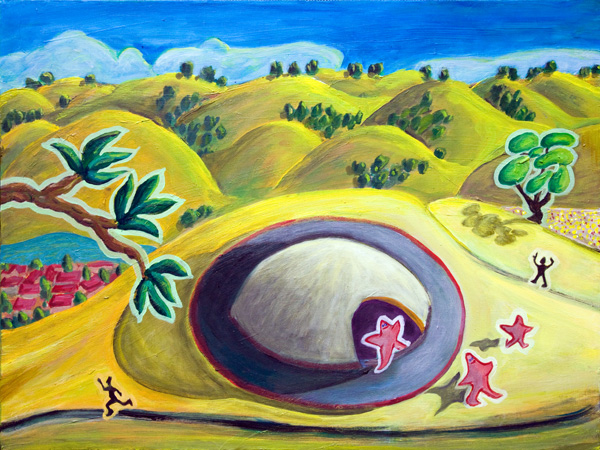 I finished my painting "Montgomery Hill" today, prints and cards available at rudy.imagekind.com. The terrified humans are oddly less real than the Saucerians from the stars. Come to think of it, the Saucerians are stars!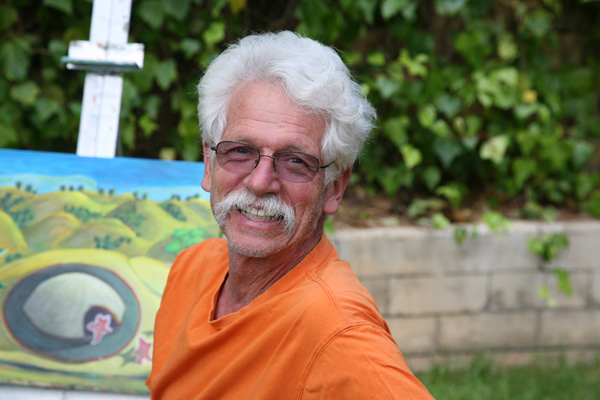 My friend and neighbor Gunnar showed up and watched me finish. He took a couple of pictures of me, and later we went biking.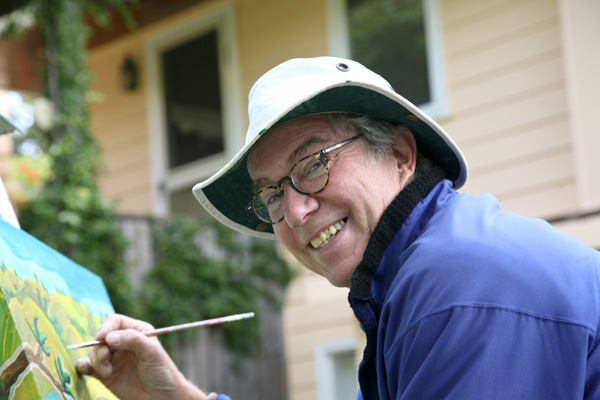 I like painting a lot, it gets the other part of my brain working. I think of writing differently now that I paint. If something's not right, you just paint it over and do it again.
Last night I had dinner with Oliver Harris, the Burroughs scholar. It was fun hanging out with him, a civilized, knowledgeable Englishman (although he takes exception to this description). He's in the area to root through the Ginsberg archive at Stanford, looking at manuscripts that Bill mailed Allen.
"One final box had escaped previous scrutiny. As the Scholar slid it out from under the lowest of steel shelves, he noticed that it had been sitting in a viscid pool of clear fluid. A ripple passed across the congelation and a small tentacle formed. Moving with savage speed, the tendril wrapped around the Scholar's ankle, dragging him closer to the Last Box. Slowly the folded-over cardboard edges unfolded to reveal—" Maybe a giant eye. Or the Muse…
He's organizing a conference in Paris next summer in honor of the 50th anniversery of the publication of Naked Lunch by the Olympia Press…I'll post more info when it's available.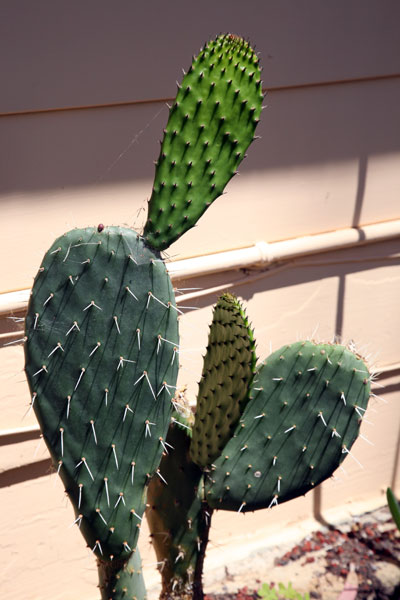 When I got home, oh joy, my Haoda adapter ring was here, meaning that I can now attach my old green 50 mm Summicron Leica R lens to my new digital Canon—at the cost of difficult focusing and slightly flaky exposure metering—so I stayed up late tinkering and reading camera geek posts on the web.