Today I was back at Castle Rock Park in my Monet/bum outfit; canvas strapped to the leather knapsack of paints on my back.
I also brought along some papers about infinity by Hugh Woodin, I'm trying to write this story, "Jack in Alefville", for a special volume about infinity.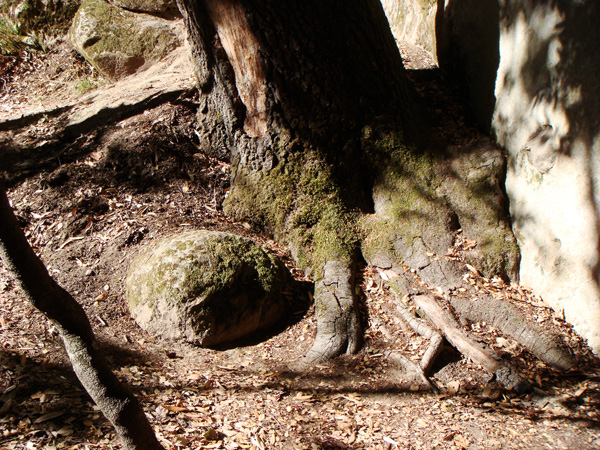 Scrambling up and down ravines, almost like where I lost my glasses last year. Nice trunk and boulder. Yin and yang.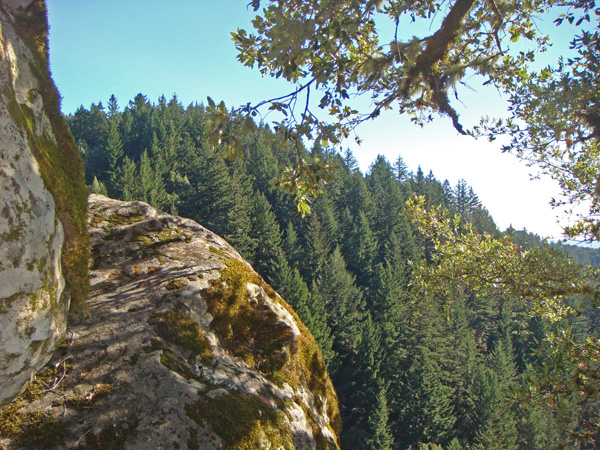 Halfway up this rock called California Ridge I found a ledge leading out to some exposure.
A branching tree. It has c leaves. We don't limit Alefville to being just countable sets. The higher world isn't stratified this time. Everything's mixed together, all the cardinalities. The branching streets lead to c houses.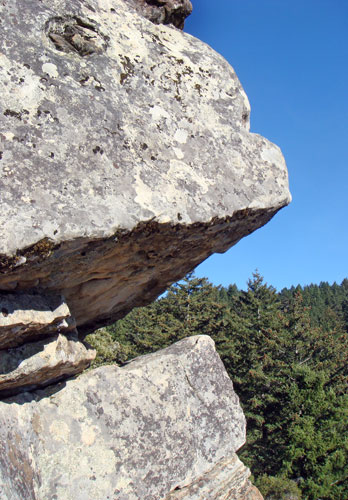 Around the corner was a giant stone Homer Simpson! D'oh!
It occurs to Jack to check consistency of some theories. Could we have an issue with non-standard integers? The only theory that's clearly inconsistent is physics.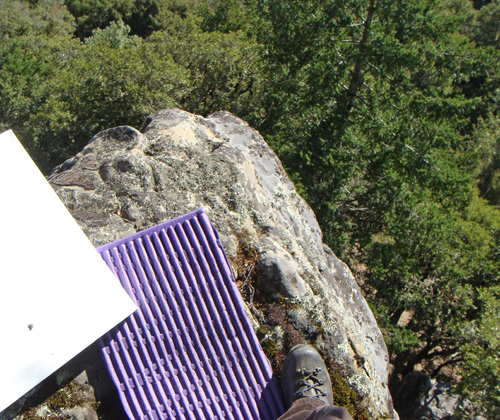 In order to paint this I had to perch on a tiny spot with fifty foot drops on two sides. I figured if I moved slowly and stayed highly aware it wasn't actually risky. Just don't step back from the canvas…
The antagonist crab hides. They look in an infinite restaurant, it's more than an Escher omega disk, it's omega to the omega power, with infinite eddies and back rooms like a dream. The crab gets away, flees to his house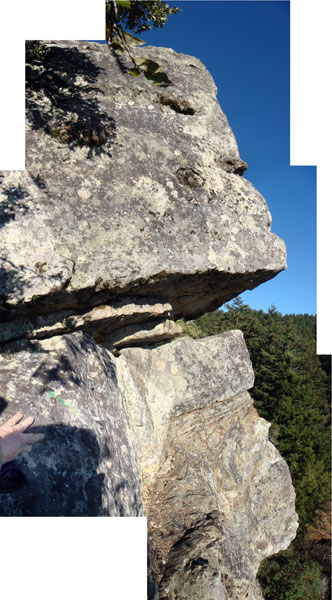 I got the underpainting done and took a bunch of pictures to work on at home. Rested lying on the ledge, trying to visualize levels of infinity, getting back into the old White Light head space—but 21st Century style with Woodin in mind.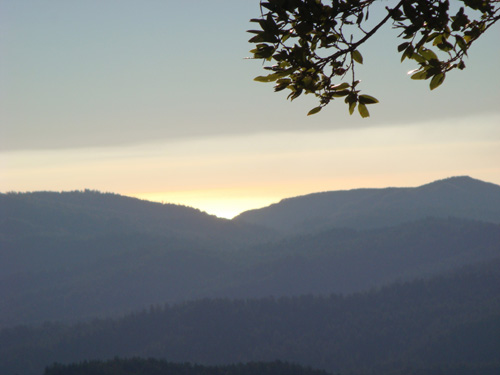 Out across the San Lorenzo River basin I could see the sun shining on the Pacific Ocean.
They look for a city directory to locate the crab's house. They find a book of size alef-one but it's not big enough. They find an alef-two-sized book. It's not big enough either. Etc.