This seems to be Renaissance Man week in Ruckerland.
On Friday night (tomorrow), I'm doing a never-to-be-repeated real-time live computer graphics Capow light show for a Bach concert by the the Galax Quartet, with triple harp by Cheryl Ann Fulton, featuring a new Bach-based composition by Roy Whelden, "Loose Canons."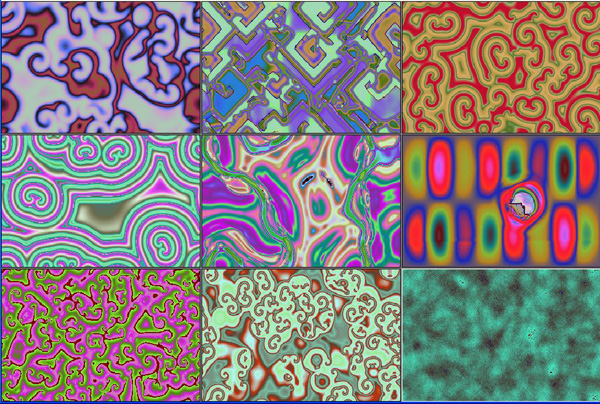 I'm renting a honkin' big 3000 lumen projector.
Time: Friday, November 16, 7:30 pm.
Place (with map link): College Avenue Presbyterian Church, 5951 College Avenue at Claremont Avenue, Oakland, CA.
(Note that this is not the same as the Presbyterian Church up the street in Berkeley!)
Our church is right down the block from one of my favorite restaurants, Noodle Theory, at Claremont and College.
I'd like to be able to put some video of this event online, so if you have a digital video camera and plan to attend and film it, please let me have a copy of the mpg.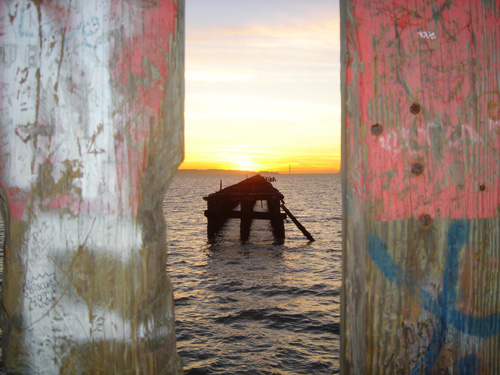 Years ago I did some spoken word for a great album by Roy Whelden, "Like a Passing River." You can buy it in CD or MP3 online, like at Amazon.
I was listening to it again the other day, in particular a piece called "Rucker Songs," with Roy playing and Karen Clark singing words from my memoir, All the Visions. I'm going to temporarily post this song as a free sample.
Click to hear Roy Whelden and Karen Clark, "Rucker Songs."
Yes, she's really saying, "Oh man, we are in heaven. For sure, for sure." And then, a little later, "Give us this daily rush, on the nod as thou art in heaven."
I love this fusion of slangy beat prose with high classical music form…