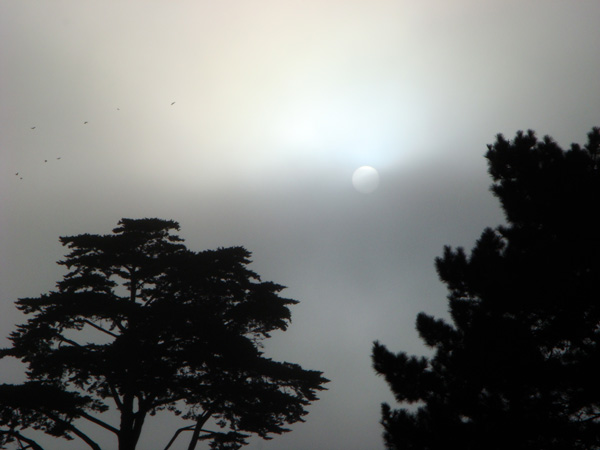 Yesterday I gave a reading from Postsingular at the Booksmith. A small audience, I guess we didn't promote it enough. I recorded about 35 minutes of me reading from Chapter 3, followed by 20 minutes of me discussing the book. Click the button below to access the MP3 audio file podcast.

On the way into the Haight, where the Booksmith is, I stopped at the Japanese Tea Garden in Golden Gate park. It's kind of a touristy spot, and I hadn't been there in years. But I'm missing Kyoto just a little bit, and I wanted to check the place out.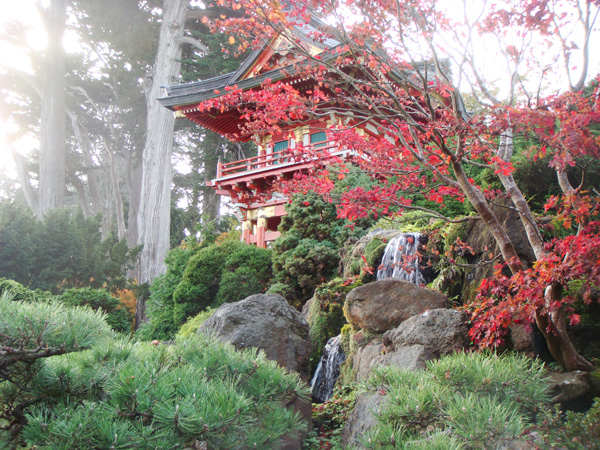 It's really quite lovely. And, yes, it's a little crowded—but so are most of the places like this in Japan!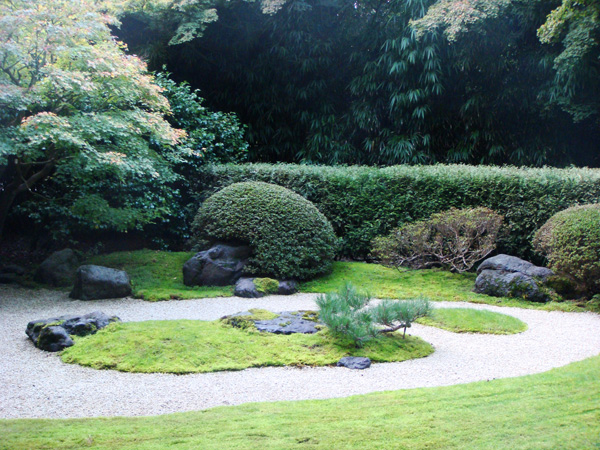 I even found a little Zen garden behind the miniature pagoda. I love these setups. The gravel, the rocks, the dwarf trees and—why not?—a bit of lawn. The manicured shrub in back molding herself around the rock.
I spent an hour writing on Hylozoic in their little tea pavilion. Drinking oolong. The waitress was just like in Japan, she wore a kimono and didn't speak English. It felt like coming home.