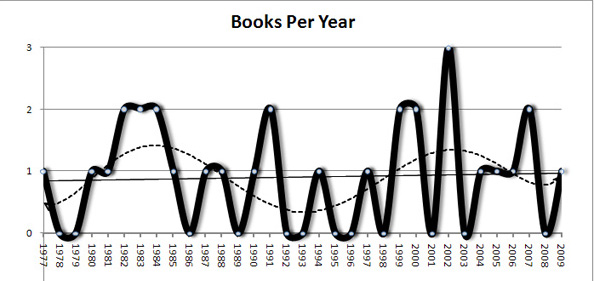 Today I whiled away a couple of hours making up this chart in Microsoft Excel, plotting how many new books I published each year (I'm not counting reprints, although I am counting story anthologies).
I guess I made this graph to reassure myself about the likelihood that I won't finish Hylozoic until Feburary or March, 2008, which may be too late for it to still come out in Fall, 2008. For the graph, I'm assuming Hylozoic comes out in 2009.
In this case, my "linear trend line" (the nearly level line across the lower part graph) will still be slanting up! The wiggly dotted line is a 6th-order polinomial approximation to the curve, and is a different kind of "trend line." The polinomial trend line looks somewhat different for different order polinomial approximations.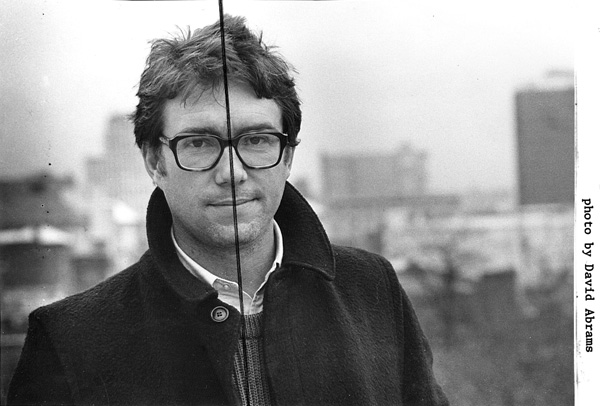 Interesting chart—at least to me. A big burst in the early years; that's when I was freelancing in downtown Lynchburg; I had two books a year for three years in a row. Things slid back when I started teaching at SJSU in 1986, and I was in a trough in the mid-nineties, spending most of my energy on programming. After 1996, I got a second wind. And since then I've been going strong, helped by my retirement from teaching in 2004. It could be that I'll taper off before long. That might be fine. Then I can paint more.