I'll be in Kyoto, Japan, for about two weeks. Mainly I'm there to give a talk in Kyoto at the University: "Life is a Gnarly Computation." I'll be giving a talk in Osaka as well: "Psipunk."
If you're a reader of mine in that area, send me an email and maybe we can meet while I'm in town, or at least say hi after one of the talks.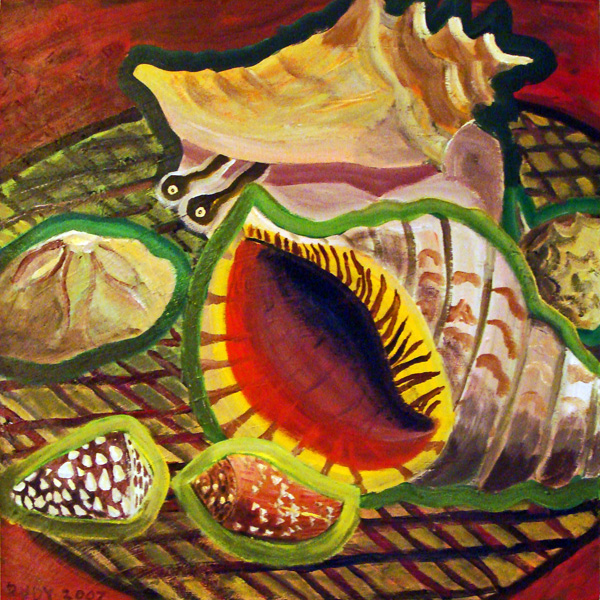 I finished one more picture for my upcoming art show. It's "Shells," a still-life.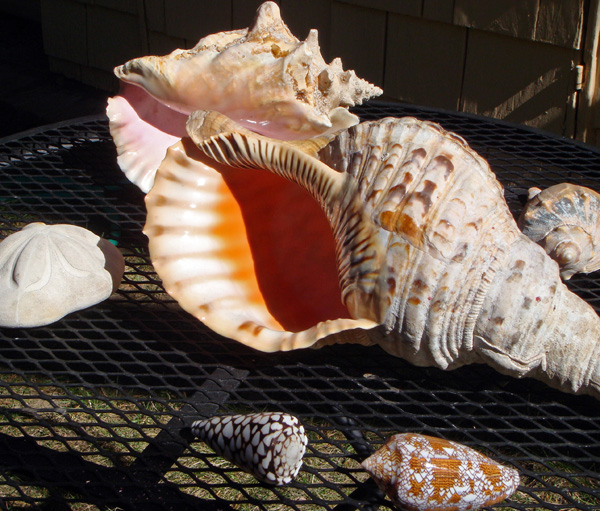 I went through a lot of versions on this one, with the result that the colors have a nice blended look. That big shell is a triton that I bought from a local on the (sand) street on the island of Lifuke(?) in the Kingdom of Tonga a number of years ago. The conchs are from the beach in Grand Turk Island, where my brother used to live. The little guys in front are cone shells with CA patterns; I think I bought them in a shell shop. And that's a kind of fat sand dollar on the left, a radiolarian echinoderm Great Old One.