I was so buffaloed about how to depict Bosch, and then, somehow I was able to write him. He's a mix of Kurt Gödel, my mother, and me. Maybe my father, too.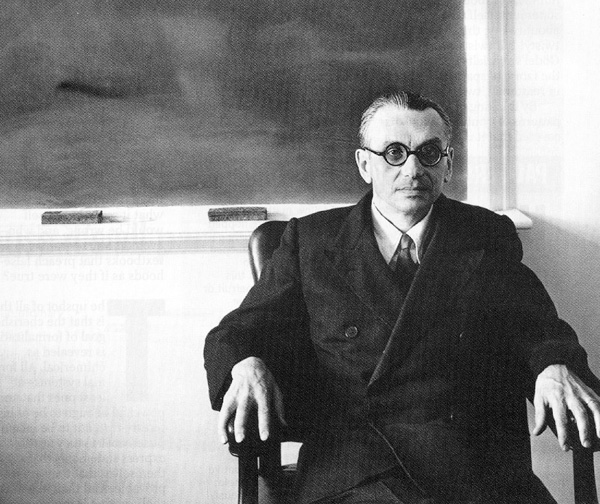 The chapter came out quite fast; nearly 15,000 words in about two weeks. White heat. I'd outlined a lot. The pitchfork showed up, I like the pitchfork.
The day after I finished I started feeling sick: weak and feverish. Maybe it's a virus. Or maybe I depleted myself working on this so hard. I really dug down deep into my psyche. Or maybe it's not so healthy a thing to twink a dead genius like Bosch. In effect, I conjured him up, and I've been dancing with his shade, not being all that respectful to him, either. Teasing him, arguing with him, trying to rile him up.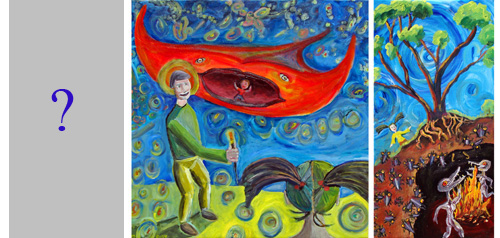 Today I couldn't write anymore, and I was painting. I started the missing left panel of my Hylozoic triptych. And, without realizing this was what I'd do, I ended up drawing a giant beanstalk that has an arabesque curve like the plant in Bosch's Saint John the Baptist, which plays a big role in the chapter: Jayjay sneaks into the cathedral and paints that plant over an image of donor that Bosch has fallen out with. Bosch was giving Jayjay lessons on how to paint this vine. And now he's giving me the lessons. Hi, Yeroon.
I now see the the triptych is telling me what to put in the last three chapters, from right to left
• Chap 6: The subbies under the ground. They're actually seen by Chu, and not Thuy as depicted, but the picture stays that way as Thuy is so iconic. They're in the Lobrane where our space is being totally rotted out by Peng runes.
• Chap 7: The Hrull coming to save Jayjay and Thuy with Thuy inside. That's Jayjay holding the brush, and those glowing dots are hylozoic eddies in the air.
• Chap 8: The beanstalk shooting up through the sea between the worlds and mounting clear to heaven/infinity. Jayjay sees that on the (triumphant) flight back from Hibrane to the victorious cleansing of the Lobrane.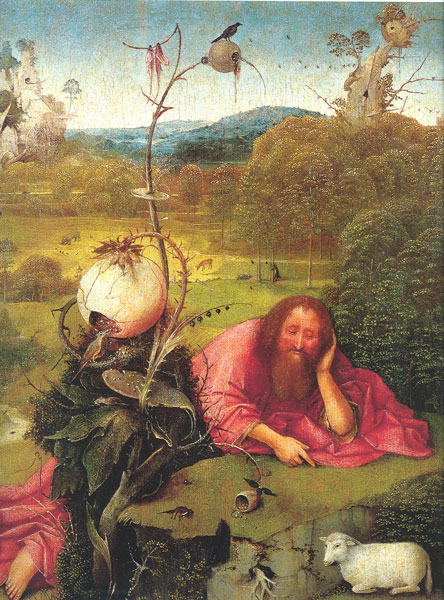 I should mention that in the Hibrane version of the Saint John the Baptist painting, that will be a cuttlefish down on the right, rather than a lamb, as over there, the cuttlefish is the symbol of the Savior Jude Christ who died on the triangle for our redemption.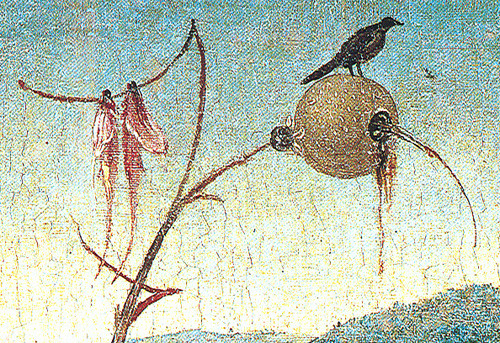 I used to think John the Baptist is a boring picture, but now I really see it, and it's just as wild and rich as a Hell picture. Check out those bizarro insects (locusts!) hanging on the plant. (I think John the baptist lived on honey and locusts, no?)
I love John's face. I figure Bosch might have had this expression sometimes. Alert.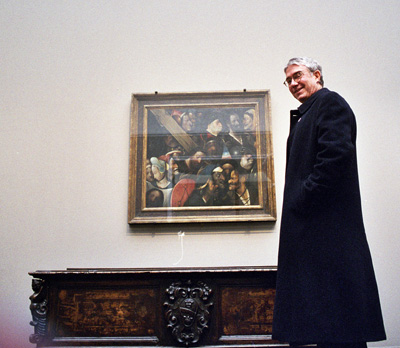 For the longest time, I couldn't get into Bosch's world, and now I'm inside it. It was like one of shiny seedpods, and after some 45 years of buzzing around it, I finally found the hole. The seeds intoxicatingly sweet on my mandible mouth-parts.
I'm sad to be done with the chapter, I loved being in that world and feel like I'm just getting to know Bosch now. Well, I can come back to him in Chapter 7, from Thuy's point of view. But now—unless I change my plan—I have to jump back to be with Chu on Earth.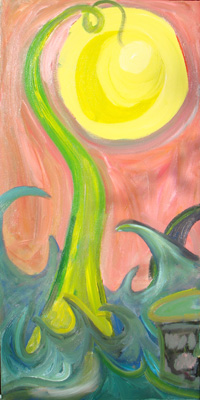 And for the last chapter, Bosch is telling me to put in a giant beanstalk, they see it on their way back to Earth. It fits as Jayjay dreamed about a giant beanstalk in Chapter One. It wasn't really a dream, it was a precog vision.
It'll be very vibby to instantiate the beanstalk at the book's end. I've been obsessed with Jack's beanstalk my whole life, I saw a cartoon of it in a movie theater when I was a kid and imprinted on it forever. Looking on the web, I find a a 1933 Ub Iwerks animation of the tale which is could the be one I remember. Everything is alive, it's so hylozoic, maybe the old cartoons are what got me onto this kick. And the Magic Harp is there too. Ub Iwerks — what a name! — also designed Mickey for Walt Disney. And, how cool, you can Google search for video to find a whole bunch more Ub Iwerks cartoons online. I'm gonna watch them all…
There was in fact a later version of "Jack and the Beanstalk" with Donald, Mickey and Goofy, we had it in our house in Geneseo, NY, on a Fisher Price plastic crank-it-yourself cartoon viewer when the kids were small.
I almost put the beanstalk in White Light, and I hinted around the beanstalk in Spaceland, but now I can really do it.
The beanstalk will shoot up through the sea between the worlds, yes, running from the subbies clear to the transfinite.
And the cool thing is, I didn't know I could do it until I started painting it today. Thanks to Jeroen gibbering over my shoulder.
"You may get some better, but you'll never be well no more." — Skip James.