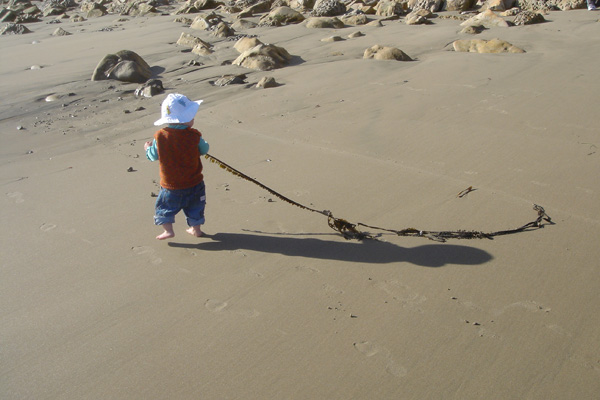 Our granddaughter was visiting this weekend, also our two daughters, and our son and daughter-in-law. A great family time. We went to the beach a couple of times, once in SF and once in Cruz. The baby liked it a lot. "Wawa!" spells "Mama!" upside down. She was dragging some seaweed. She's quite lively. I showed her my seashell collection every morning. Especially the cone shells!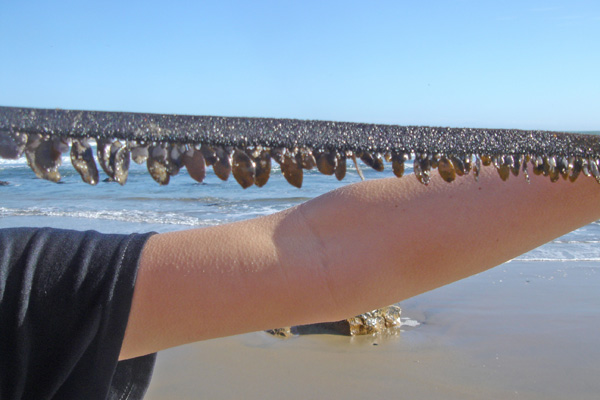 The seaweed she was dragging is a funny kind of seaweed with little leaves just along one side of a band. Like a fancy ribbon. Hail Gaia, rich in gnarl.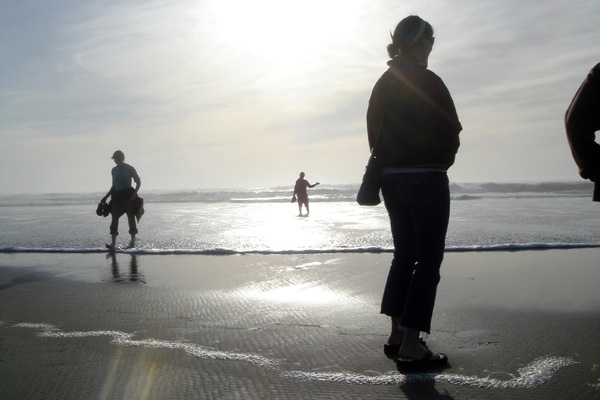 Being with the family at Ocean Beach in SF, I was thinking about nature's rhythms. The wheel of life, me on the downward swing, and the baby coming up, balancing. Our heartbeats. The cycle of a pregnancy. The breath and the heartbeat.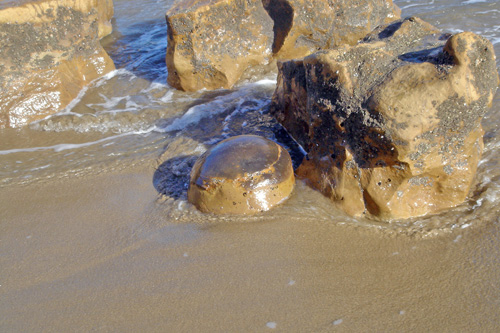 The rhythm of the surf. The wheel of the seasons. Spring's just about here in CA.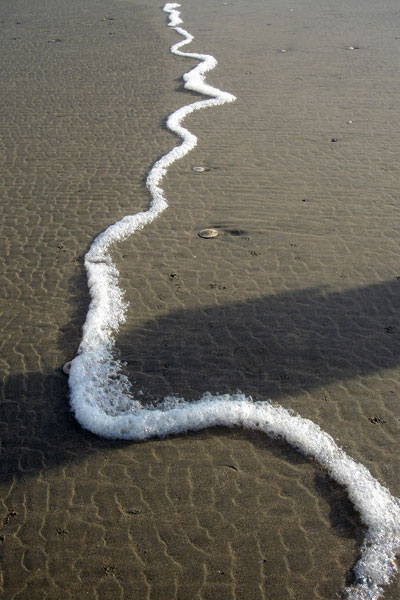 The rhythms not quite repeating. All nesting together.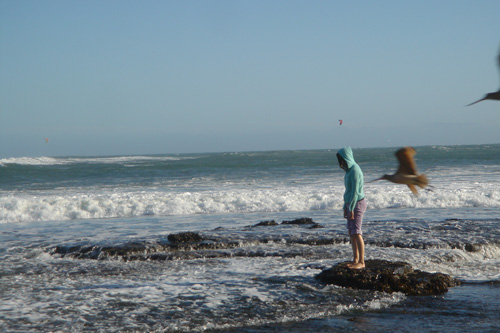 Isabel stood on a rock to see the anemones; a flock of seabirds flew by.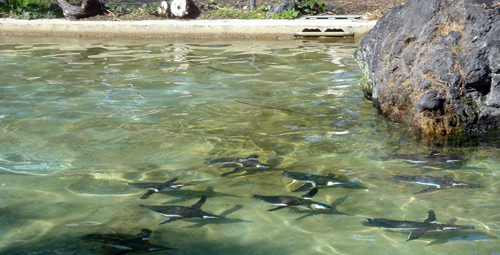 We visited the SF zoo as well, my first time there, I'd been waiting for a grandchild to take. We saw a nice flock of Magellan penguins, circling a rock, flying beneath the water. Imagine an animal that "flies" through the soil. It would have very thin wings.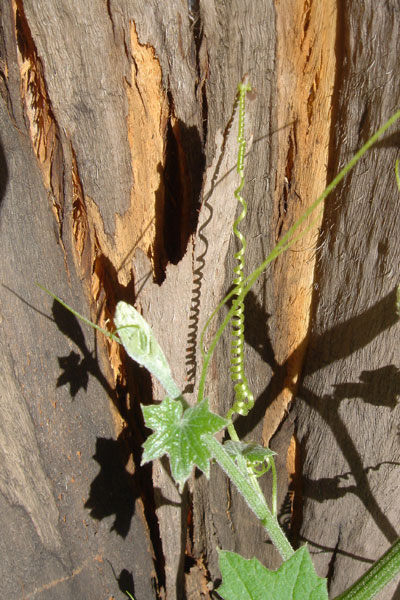 We walked in the hills too. The wild cucumbers are out, springing their helical tendrils. Boing.
I'm grateful to be in this world.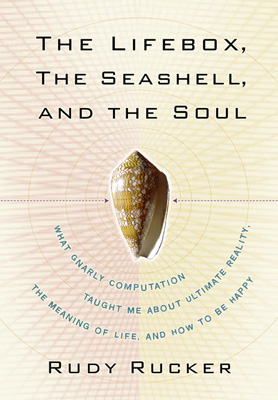 I sometimes write about the "Lifebox," this being my word for a near-future technology for recording all your experiences. Kind of like a blog with a very good search engine. There's an article by Gordon Bell and Jim Gemmell, " A Digital Life " in this month's Scientific American, about Gordon Bell's Lifebits project, see also Jim Gemmell's CARPE page.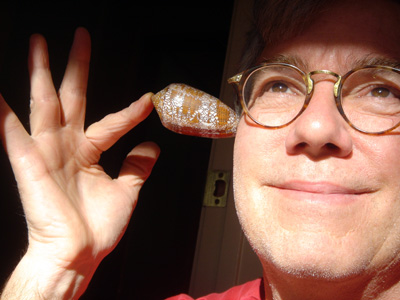 These notions call for a rigorous and thorough investigation via scientifictional thought experiments! As a public service—and in hopes of catching the rising wave of lifebox buzz—I'm posting "Three Stories About the Lifebox," a PDF containing three tales of mine about the lifebox: "Soft Death" from 1986, a relevant excerpt from Saucer Wisdom of 1999, and "Terry's Talker" from 2005.