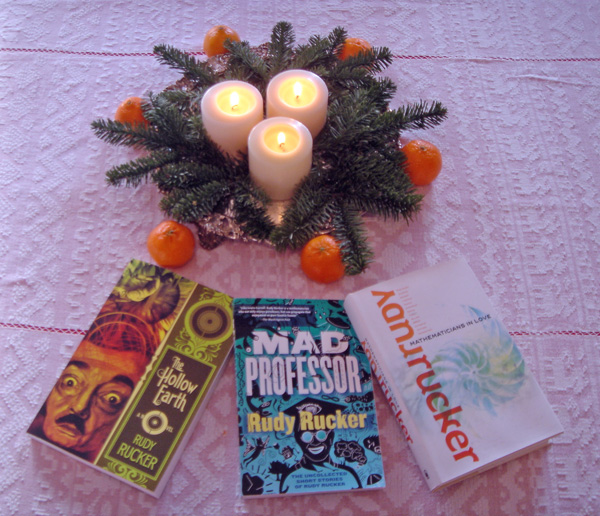 When I got home, I found three new volumes by me out! Just in time for Christmas shopping, so here's some Amazon links.
The Hollow Earth on the left, a new edition of my historical SF novel. (The Amazon link showed the wrong graphic for the cover lately.)
A collection of my recent stories, Mad Professor.
And, on the right, my latest SF novel, Mathematicians in Love, which I wrote so much about on this blog last year.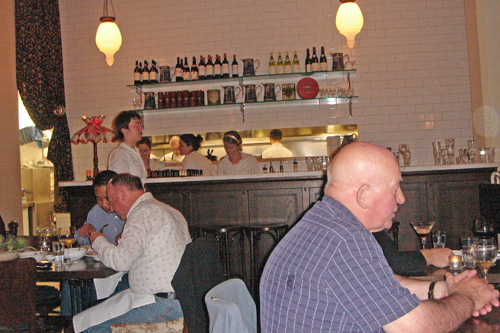 It's bittersweet to be back from New Zealand. I miss the friendly people and the informal vibe.
Thanks, by the way, to all the kiwis who sent in comments on my recent New Zealand blog entries. There's still so much I want to see there: Coromandel, Nelson, the Southern Alps, Dunedin and Invercargill. I hope we get back there again one of these days. Like I say, I already miss it.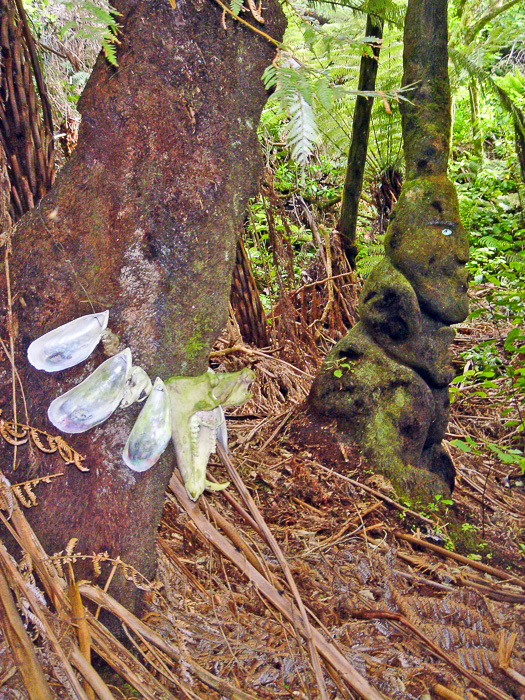 The weirdness of the ferny jungle, complete with mysterioso shrines!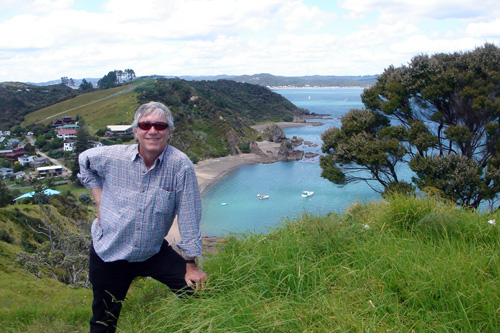 The uncrowded, pristine coast.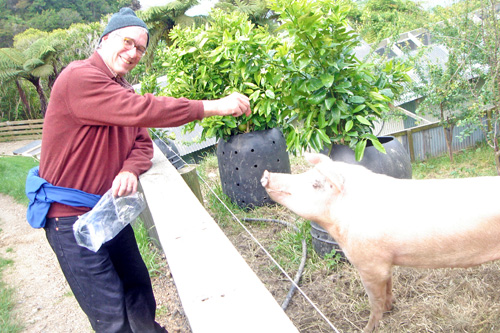 My friend Trim Pork the pig.
The giant tree-ferns.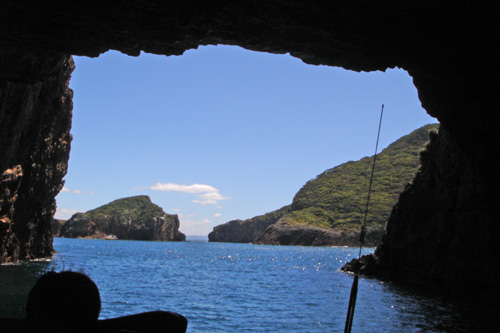 You look forward to something for a long time, and then you do it, and then it's over. Somehow the transition always feels a bit surprising.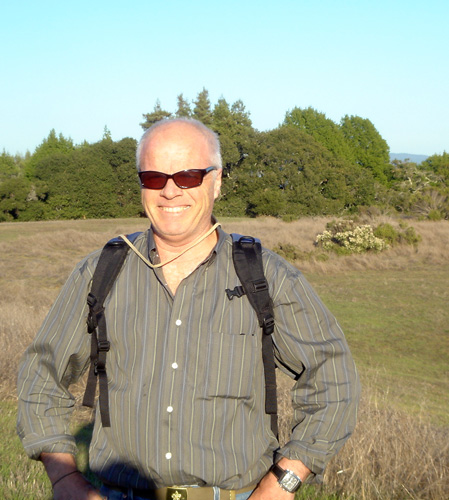 We do have some nature here, of course. It's just that, at least in the Bay Area, there's usually a six-lane freeway somewhere within earshot. I went walking with my friend Jon Pearce in Santa Cruz soon after coming back.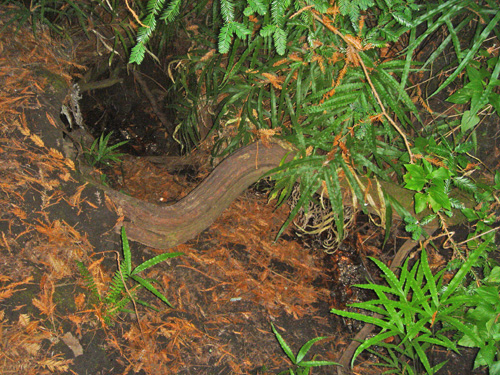 Out of habit, I was seeing our plant through tourist eyes, and indeed our oaks and redwoods are pretty gnarly. Only nature picture I seem to have brought back from this particular walk, though is a hole in the ground showing a subterranean stream which possibly leads through the Hollow Earth back , sob, to New Zealand.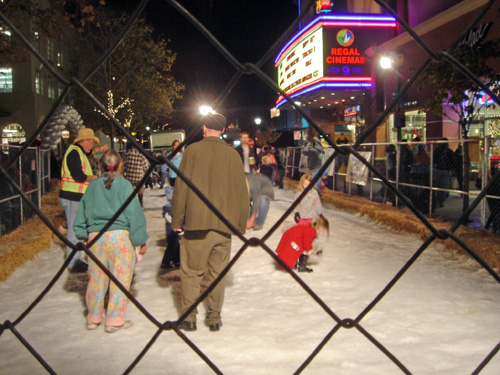 Downtown in Santa Cruz was some weirdness. People were waiting in a line three blocks long so that their children could spend ten minutes per group in a fenced-in enclosure of — snow. Obviously the thing to do with the snow is to make little snowballs, but in our customary US hypocritical cover-your-butt-from-liability fashion, the sponsors of the event had to have a sign saying NO SNOWBALL THROWING ALLOWED.
Back in the USSR, where everyone is a criminal, all of the time…