The other day I went up to visit the lovely University High School to give a talk to the math class of Ben Jacobs, who's doing a course on non-Euclidean geometry using my very first book, Geometry, Relativity and the Fourth Dimension.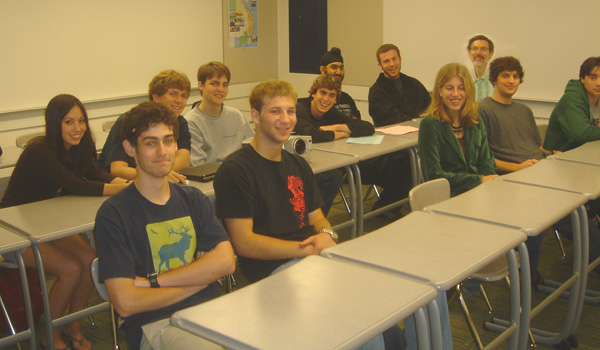 The students were bright and attractive. That's Ben in the very back.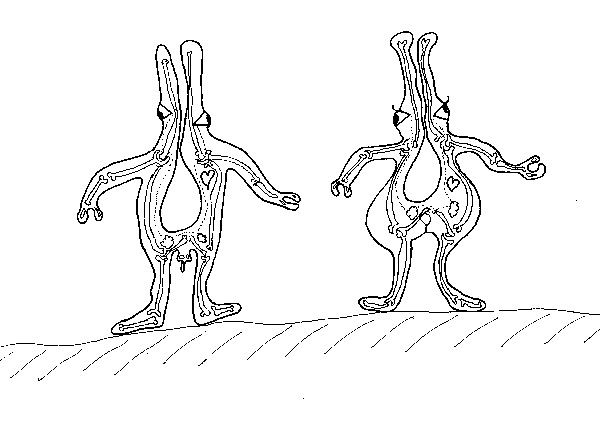 I talked about the fourth dimension, and showed them some of the original illos I drew for my book Spaceland
These are two-dimensional people with their innards showing, a bit different than the A Square approach used in Edwin Abbott's Flatland. This approach derives from Kee Dewdney's book The Planiverse which is, I believe, sadly out of print.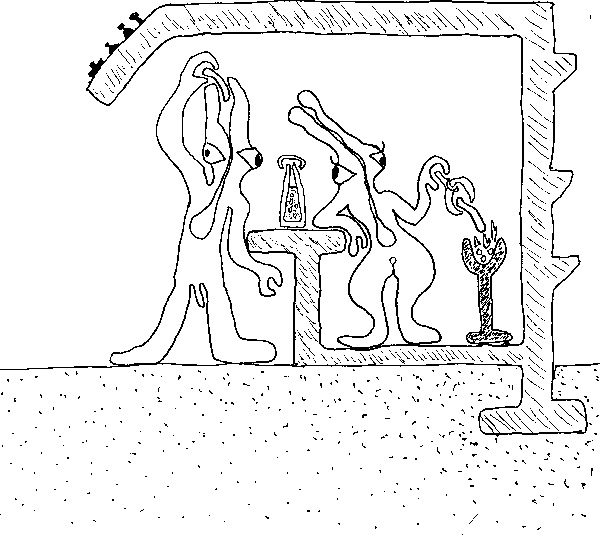 Here's a married guy flirting with the woman behind the counter at the hot dog stand. He manages to have an affair with her.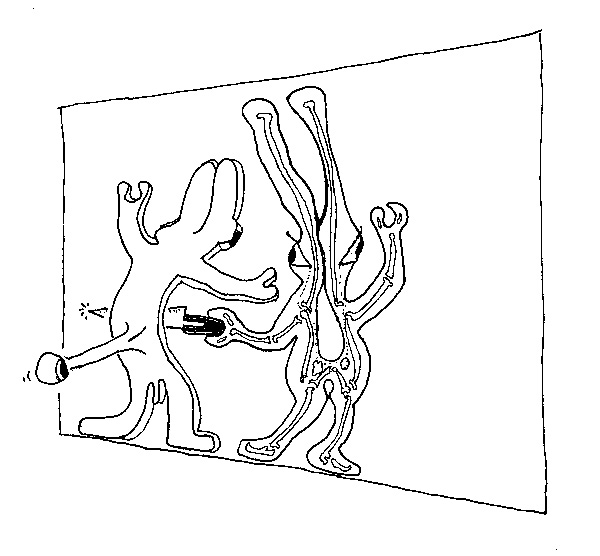 But his wife finds out! She's going to stab him but he's learned of the amazing third dimension, and he manages to bend his gut out of the way!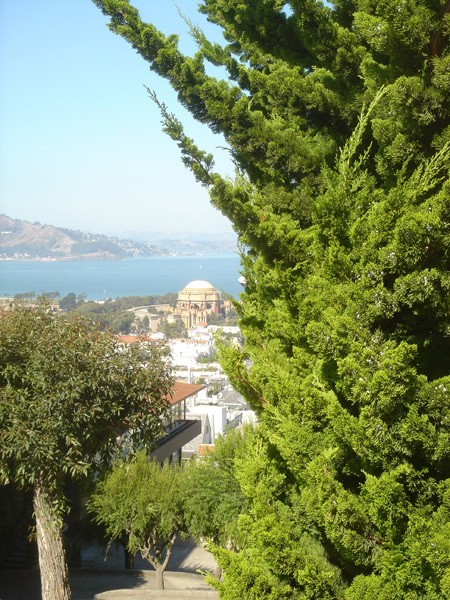 The University High School is in this incredibly ritzy neighborhood, I guess it's part of Pacific Heights, near the intersection of Baker Street and Broadway.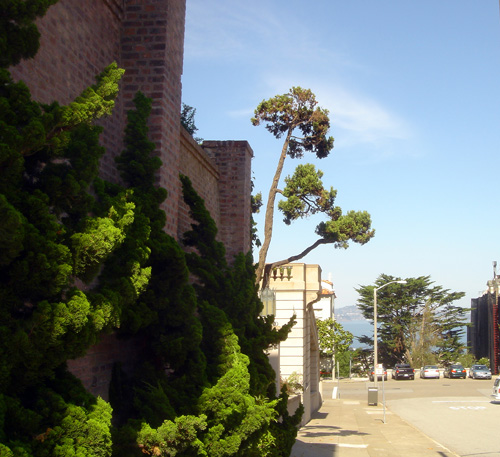 I walked by this one house where I could hear a man singing opera to the accompaniment of a piano. A full-bore professional opera voice, drifting into the honeyed autumn air. Amazing. I made an MPEG movie of him singing, just to capture the sound. Click here to view and hear the movie.
Dahlias over the hedge.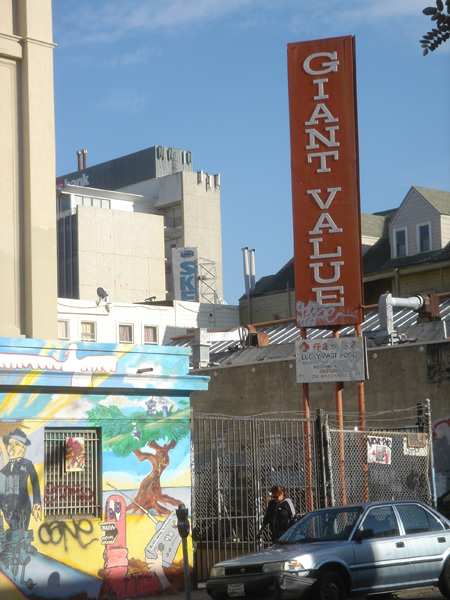 Later I went down to my more typical haunts on Valencia Street and worked on the giant ants story I'm writing with Bruce Sterling.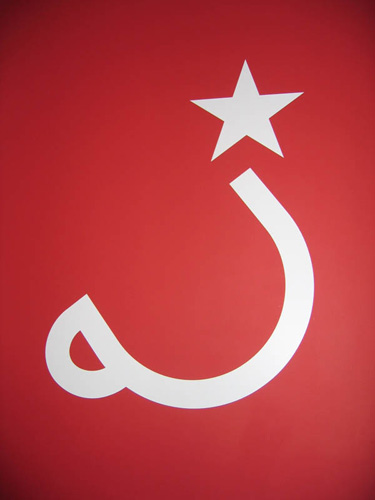 I ended up in the ruthlessly hip Ritual Roasters cafe. I couldn't sit at a table since I don't have a tattoo and I use, horrors, a Windows Thinkpad. But they let me sit on a nice leather couch.