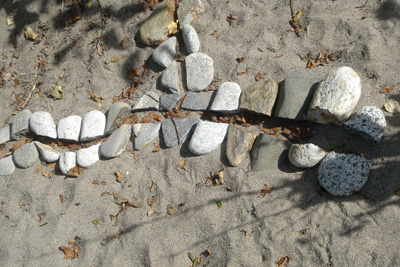 What a week, two covers! I saw a draft version of the cover for my collection Mad Professor coming out from Thunder's Mouth Press in January, 2007. (I'll check with Thunder's Mouth before posting it here; meanwhile here's a Goldsworthy-like rock construction I saw by Big Sur River.)
By the way, the cover draft was by no less a figure than the estimable and inimitable Georgia Rucker!
Here's the table of contents.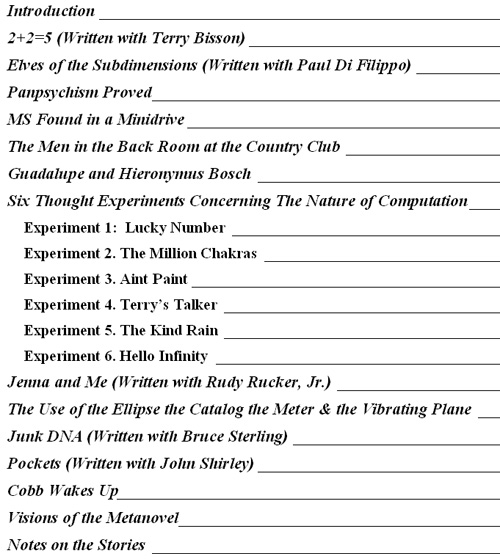 I think only one of these stories is currently on line, this would be "Jenna and Me", which commits the CrimeThink of satirizing the First Family as of 2003 or so.